The global Payments and Technology based company are serving consumers, businesses, merchants, issuers, and governments globally since 1966 when it was created by a group of banks as InterBank Card Association (ICA) for giving head-on competition to BankAmericard issued by Bank of America which later owned by Visa Inc.
The company has been named as World most ethical company in the year 2016 and 2017 and is 7th of 50 companies globally changing the world-2016.
About MasterCard
Type: Multinational financial services
Industry: Payment processing
Founded: 1966
Founder: Dee Hock
Headquarters: New York, United States
Area served: Worldwide
Key people: Michael Miebach (Chairman) and Ajay Banga (CEO)
Number of employees: 216,000
Segmentation, targeting, positioning in the Marketing strategy of Mastercard –
Mastercard is a leading global payment & technology driven company uses geographical, psychographics and demographic factors such as age, social class, education level, income level, marital status, occupation for segmentation.
It uses differentiated targeting strategy to serve the different customer segments accordingly.
Mastercard has positioned itself as a brand with a holistic approach in delivering convenience to its stakeholders, and offerings which are simplified & modernized for its customers and merchants. It uses value-based positioning strategies.
Marketing mix – Here is the Marketing Mix of Master Card.
SWOT analysis – Here is the SWOT analysis of Master Card.
Mission- "Every day, everywhere, we use our technology and expertise to make payments safe, simple and smart"
Vision- "A World Beyond Cash"
Tagline-"Transforming the way we live".
Competitive advantage in the Marketing strategy of Mastercard –
Strong Product portfolio: It has large numbers products and services in its product portfolio like Consumer credit & charge, debit, commercial and prepaid services & cards. While in value-added products & services it has offerings such as loyalty & rewards, Mastercard advisors services, processing and safety & security services.
Strategic acquisitions and tie-ups: It closely works with more than 25000 financial institutions worldwide which helped the company in featuring in more than 1600 million cards globally in December 2016 (Consumer credit -740 mn cards, Debit & prepaid- 888 mn cards and Commercial credit-44 mn cards).
Global Presence: It has a presence in more than 210 countries which is helping the brand in creating high TOMA, (top of mind awareness) being globally recognized the brand and building an adaptable global network from over 50 years since its inception.
BCG Matrix in the Marketing strategy of Mastercard –
It operates in business segments such as Core products of debit/credit cards, Loyalty & rewards, Mastercard Advisors, Safety & security and processing.
Its Core product segment, Loyalty & rewards and Mastercard Advisors business are Stars in the BCG matrix and other businesses are a Question mark in the BCG matrix.
Distribution strategy in the Marketing strategy of Mastercard –
Mastercard's network facilitates consumers/ merchants/ wallet providers and other issues with digital transactions in-app, online and in-store. It closely works with suppliers of varied industries such as those of IT equipment, telecom, consultants, Human resources, marketing, technology and many others so as to make its products and services available in more than 210 countries globally by authorizing, clearing and settling the transaction in more than 150 countries worldwide.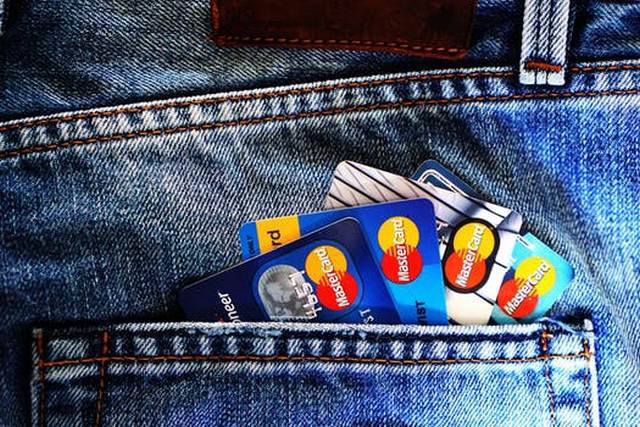 Brand equity in the Marketing strategy of Mastercard- Mastercard has been ranked 52nd in Forbes magazine list of World's Most Valuable Brands and 379th in global 2000 brands list while it has been ranked 76 in the Interbrand 2016 list. The brand has been valued at $121.3 billion as of May 2017 (market capitalization value method) generating revenue of $10.78 billion. The brand is next to the leader Visa in the digital payment industry globally.
Competitive analysis in the Marketing strategy of Mastercard –
It competes with companies in the global payment industry which is dominated by cash and cheques which is approximately 85% of the world's retail payments. The other modes of payment to which company competes with are card-based payments like a debit card, credit card, prepaid cards and non-card based payments such as crypto-currency, contactless payments, e-commerce payments, wire transfers and other electronic payments.
Fintech firms, the government initiated digital payment systems, small players in the payment industry, payment banks and Visa are some of the competitors of Mastercard.
Market analysis in the Marketing strategy of Mastercard –
The market in developed economies has a different set of challenges like alternative mode of payments, fin-tech firms etc. which is affecting the growth of the company while developing nations are the emerging markets for the company. Factors such as increasing per capita income of the customers, increasing literacy rate, automation in the financial industry, customer finding it more convenient to use digital & interrelated products and services such as debit/ credit cards, merchant acquiring services such as POS/ Mobile-Pos machines, travel & leisure, and many others are changing the demand dynamics of the companies in the industry.
Customer analysis in the Marketing strategy of Mastercard –
Customers of Mastercard are the tech-savvy people who look for a digital medium for their day to day transactions and convenience of the transaction. Majority of its customers are in the age group of 20-40 years of the population in the B2C segment while in the B2B (business to business) segment its customers consist of Government/ private organisation spread across boundaries globally.
Liked this post? Check out the complete series on Strategies