Uniqlo is an apparel brand that is a wholly owned subsidiary of Fast Retailing Co. Ltd. The brand is Japanese casual wear, retailer, manufacturer and designer. The brand is known for its high-quality casual wear, that is private labelled and is available at low prices.
The brand has grown to have more than 1300 stores worldwide and spread across 15 countries, in just a matter of 20 years. In Asia, it is the biggest apparel chain with close to 800 stores. The brand speaks of Japanese culture of quality, simplicity, and longevity. Uniqlo is a brand that sells simple apparel and aims to make life better for its consumers.
Segmentation targeting and positioning in the Marketing strategy Uniqlo :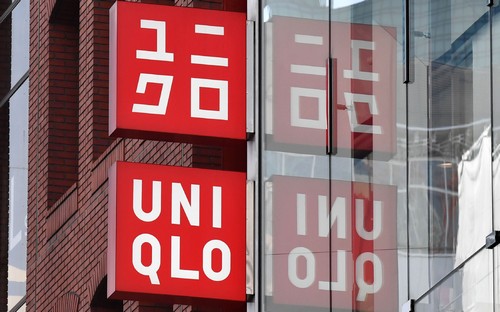 Segmentation :
Under geographic segmentation, it targets the urban and suburban population. Under demographic segmentation, it targets all the age categories and both the genders.
People with low and middle income are mostly targeted.  Under psychographic segmentation, targets the social class who are working, middle and upper middle class.
Target :
The main target market Uniqlo is the male and female adults that are ranging from the age 18 to 40 and are looking for affordable and high-quality clothing that fits their lifestyles.
It targets the people who are looking for trendy clothes which are casual and laidback. Uniqlo apparels are not only limited to higher income people. The good quality and affordability indicate the good value for consumers. This strategy has broadened the target market because all the consumers are looking for quality clothes which are yet affordable.
Positioning :
Uniqlo has positioned itself as a modern Japanese company and aims to inspire people to dress casually. The brand has a "made for all" positioning strategy and is a brand that sells apparels that are essential, simple and helps wearers find their individualistic styles. Basically, if people are looking to find, good quality, trendy and affordable clothes, the destination is Uniqlo.
Mission: "Unlocking the Power of Clothing". With a focus on products, supply chain, employees, stores and communities, we will change the world for the better through our business.
Vision: OUR VISION. Our vision is bold; to become the number 1 clothes retailer in the world. We truly believe that this dream can be achieved by providing the best customer service experience on the high street.
Tagline: Simple made better
Competitive advantage in the Marketing strategy Uniqlo :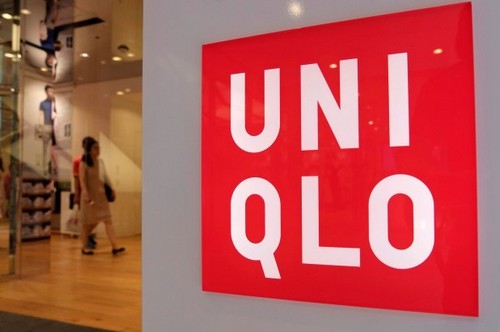 Sustainability in focus :
Uniqlo has taken an initiative called "All-Product Recycling initiative" where the customers are encouraged to recycle the clothes and use them for textile industry material.
The brand with initiatives like this is trying to make a difference. With the sustainability campaign that says" give your clothes a new life", the brand is struggling to reduce the environmental effect of its operations. It also promised to eradicate the use of all the dangerous chemicals by 2019.
Minimalism :
The brand focuses on minimalism and that is one of the strongest points for the Uniqlo and this is a point of differentiation as well or the brand.
The customers nowadays look for something that is positive to wear and that is not fussy. Uniqlo focuses on helping people express through emotion and considers it to be an art.
Brand strategy :
Uniqlo focuses on the unique functional performance of the brand with a focus on the design and innovation of the apparel.  Uniqlo differentiates itself from its competitors by with its signature innovations like Lifewear, Heatech, AIRism, etc.
The brand also gives the shoppers a superior shopping experience by impressive store management and design with positive employee culture and use of technology in-store that gives video tutorials describing the product designs.
Product development approach and efficient supply chain :
Tadashi Yanai is fond of saying that "Uniqlo is not a fashion company, it's a technology company." And indeed, the brand's approach to making apparel has more in common with the iterative approach to product development embraced by the technology industry than the cyclical, trend-driven rhythm of the fast fashion retail industry.
While leading competitor Zara has built the world's largest apparel business based on rapidly responding to fast-changing fashion trends, getting items from factory to store in approximately two weeks, Uniqlo takes the exact opposite approach, planning the production of its wardrobe essentials up to a year in advance.
Unlike its competitors who sell a large variety of trendy fashion inspired by the global runway, Uniqlo focuses on producing a few styles of urban practical basics.
BCG matrix in the Marketing strategy of Uniqlo :
Uniqlo is a subsidiary of the fashion retailing company called Fast Retailing Co. Ltd.  The company owns several other brands like Princess Tam-Tam, Theory, J Brand, Comptoir des Cotonniers, PLST, GU, etc.
According to the recent report, Uniqlo Japan profits increased 3.2 points YOY and Uniqlo Japan generated operating profit of ¥37.9 billion and revenue of ¥246.1 billion. UNIQLO International, which generated revenue of ¥291.3 billion.
The gross profit margin for Fast Retailing declined slightly as the costs increased due to heavy investments in advertising and marketing. The revenue, however, picked up, as the brand started to focus on mass trend items. The brand has huge potential to grow thus under BCG matrix, Uniqlo is a star brand for Fast Retailing.
Distribution of Uniqlo :
Uniqlo owns a highly robust supply-chain network. It has global production centers located in places like Shanghai, Dhaka, Ho Chi Minh City, Istanbul, and Jakarta. It has opened more than two thousand stores in across 19 markets.
As of March 2019, there are 50 stores located in the East and West Coasts.  The meeting for the concept of the apparels are held a year before the products are launched and the products when designed are sent across and sold to consumers worldwide.
Brand equity of Uniqlo :
The brand promise of Uniqlo is to provide performance-enhanced, high quality, basic casual wear and at affordable prices. It also has a strong delivery system to ensure the brand promise stays strong.
Uniqlo is all about simplicity and that is reflected through the brand's marketing initiatives, operations, and communication. The brand has grown from a single men's tailoring shop to a global casual wear brand and is now one of the most impressive brands from Asia today. With the help of Uniqlo, the parent brand aims to hit a sale of $28 billion in sales by 2020.
Competitive analysis of Uniqlo :
Under fast fashion products, under the global ranking, Uniqlo comes third in ranking and it is just below Spain's ZARA and Sweden's H&M.
The quick growth of Uniqlo enabled it to overcome America's Gap which was one of the dominant basic wear. Uniqlo still needs to focus on innovation, style, and quality ensure that it reaches its ambitious goal of being the world largest fast fashion retailer.
Outside Asia, brand awareness and the footprint is relatively low compared to other brands and thus needs to tackle this through global expansion programs, marketing, and advertising.
Uniqlo is still behind Zara and H&M, however, in the recent quarter, the sales grew 31.4% in the same period compared to last year.
Customer analysis :
The basic strategy behind Uniqlo is mass appeal. The customer ranges from any economic background and demographic and across all the ages. The brand does not encourage customers to have one look, and the products are rarely patterned. The sizes are very inclusive, ranging from 3XL for men and XXL for women.
The clothes are straight forwards and also open for interpretation. The brand looks towards having emotional bonds with the customers. Uniqlo seeks to create a benchmark in the multi-cultural society and takes efforts to understand its customers.
Initially, the brand faced issues while expanding in Europe and the United States because the customer requirements and lifestyle are different. Uniqlo now is a choice of brand when people look for basics.
Promotion Strategy :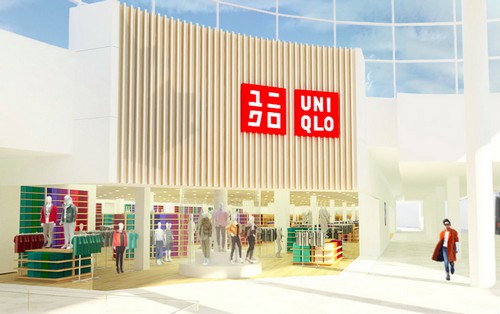 Uniqlo brand communication strategy :
Traditionally Uniqlo relied on TV commercials and marketing flyers as its main vehicle for advertising and now it is using a plethora of methods that have helped create a brand image for Uniqlo.
They use a unique in-store environment, digital marketing, celebrity brand ambassadors and different brand campaigns. Inside the stores, Uniqlo has a number of digital in-store experiences explaining the benefits of the apparel and fabrics and this strategy has helped communicate the brand philosophy very well.
Uniqlo also has celebrity endorsements which have helped it connect to the masses really well. Celebs like Japanese wheelchair Tennis champion, Shingo Kuieda, world-class pro golfer Adam Scott, etc.
Under digital marketing, Uniqlo uses creative method to woo its customers, like a clock which was featured while spliced clips, where catchy lounge music was played to match the ticking of the clock and it ran all year, like in summer, girls would be seen dancing wearing polo t-shirts and similarly for winters and at midnight they slept.
The international campaign called "Uniqlo Jump" also became very famous with its quirky video and audio that was used to advertise about the winter/ autumn collection.
Liked this post? Check out these detailed articles on
Topic of Brand Strategies
Alternatively, check out the Marketing91 Academy, which provides you access to 10+ marketing courses and 100s of Case studies.