Established in 1983, India's first corporate hospital has pioneered the Healthcare revolution in the country. The family led business was founded in 1983 by Dr. Prathap C Reddy, since then the group has been flourishing and the new age generation has taken over the key position in the group to excel it to new heights.
The patient-centric culture across the group has helped it in serving more than 50 million patients from 140+ countries globally.
Segmentation, targeting, positioning in the Marketing strategy of Apollo Hospital –
Segmentation helps in understanding characteristics of different groups of the population having similar attributes. Apollo Hospital uses demographic and psychographic segmentation strategies with variables such as age, gender, income, region, and marital status.
Since the Apollo Hospital group have a presence in a broad range of offerings in the Healthcare market, therefore, it uses differentiated targeting strategy.
Positioning creates a comparative picture in the mind of the prospective customer. It uses benefit and product class positioning strategy.
Marketing mix – Here is the Marketing mix of Apollo Hospitals.
Mission- "To bring healthcare of International Health Standards within the reach of every individual"
Vision- "Touch a Billion Lives'"
Tagline-"Touching Lives".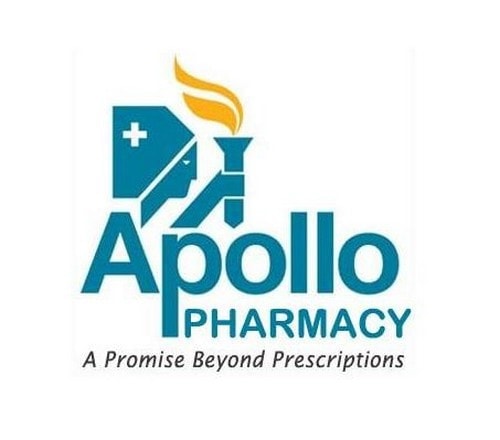 Competitive advantage in the Marketing strategy of Apollo Hospital –
Extensive reach across the country: With such wide presence in tier 1, tier-2 cities through primary care, Speciality hospital care and in rural areas with "Apollo REACH" hospitals aimed at secondary care facilities with 100-200 beds, it has penetrated to different strata of the market.
Integrated value Cain delivery model: In order to provide high-quality healthcare services it ensured that patients receive complete packages of wellness and medical services such as consulting, Dialysis, sample collection, liver and bone marrow transplants, spine and brain surgeries, vitro fertilisation (IVF), joint replacement surgeries, heart, and cancer & kidney treatments etc.
Financially strong company: With a Market capitalization of Rs. 1,62,1102 million in FY 17 the Asia's largest and most trusted healthcare group has generated Revenue of Rs. 72,549 million in FY17 with CAGR of 26%.
BCG Matrix in the Marketing strategy of Apollo Hospital –
Its Healthcare service portfolio consists of two operative segments of business i.e. Primary Care and Speciality Care.
Apollo Clinic, Apollo Diagnostic, Apollo Dialysis, and Apollo White Dental are part of Primary Care business while Speciality Care deals in Apollo spectra Hospitals and Apollo Cradle.
Apollo Diagnostics and Apollo Dialysis are the Question mark in the BCG matrix while all other businesses are Stars in the BCG matrix as Apollo Hospitals is a market leader in other businesses (based on revenue and network of each business).
Distribution strategy in the Marketing strategy of Apollo Hospital –
With Pan India presence, Apollo hospitals have emerged as the prominent player with unparalleled experience in the Health Care Industry. It has more than 70 hospitals, 75 Clinics, 7500+ Clinicians, 12 Surgery centers, 44 Laboratories & 163 collection centers, 38 Diabetic care centers, 73 Dental care centers, 5 Dialysis Centres and 12 Birthing Centres.
Brand equity in the Marketing strategy of Apollo Hospital- The first corporate hospital network has been synonymous best-in-class healthcare services across the country.  Apollo has created high visibility in the market through its full-fledged brand architecture.
The brand has won several awards & accolades over the years such as 13th best hospital award in the Asia Pacific region, business Superbrand for the year 2016.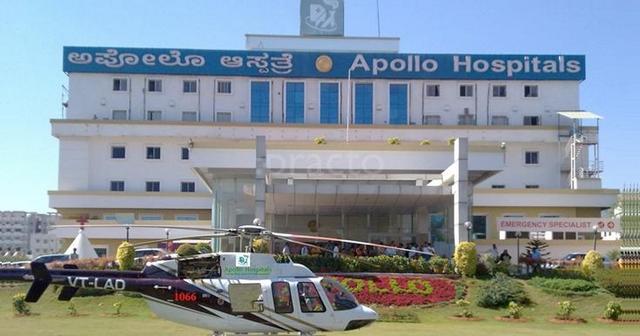 Competitive analysis in the Marketing strategy of Apollo Hospital –
Companies in the Healthcare industry compete on the basis of the state of art medical facilities, a standard of hygiene, forward & backward integration in the supply chain, advanced technology etc.
Apollo competes with hospital chains such as Fortis Hospitals, Dr. Lal Path labs, Thyrocare technology etc. It is the largest & diversified healthcare provider in the industry with 10100+ beds, more than 2500 pharmacies and 200 clinics across the country.
Market analysis in the Marketing strategy of Apollo Hospital –
The Healthcare industry is going through a structural change, rise of medical tourism & health care services, increase in medical tourists due to low-cost healthcare services in India (Approximately one-fifth of the cost in foreign countries), Improvement in VISA facility for the patients by the government are some of the factors shaping the industry demand pattern.
Urbanisation and infrastructure development has resulted in 22-25% growth in medical tourism and healthcare services and the industry will double to $6 billion by 2018 from $3 billion now (Indian Brand equity foundation: April 207 data).
Customer analysis in the Marketing strategy of Apollo Hospital – 
With its wide array of services, Apollo Hospitals have focussed on serving the different set of a customer through customer-centric differentiators.
It has created more than 400 touch points across the country for making health care service easily accessible conveniently. Whether it is hospitals, labs, dental clinic or diagnostic center Apollo Hospital serves the varied group of customers.
Liked this post? Check out the complete series on Strategies