Headquartered in Bonn, Germany DHL is currently operating in more than 220 countries & territories globally.  In order to cater to the upsurge in the demand for the logistic services with the advent of economic activities post the recession of 2009, it has developed a talent pool of more than 350000+ employees in over 220 countries and territories across the globe, making it the most international company in the world.
Deutsche Post DHL group, the world's leader in postal & logistics services is the parent company, and company have strategic business units (SBU's) DHL Express, DHL Supply Chain, DHL Global Forwarding, DHL Freight, Parcel, and DHL eCommerce.
Segmentation, targeting, positioning in the Marketing strategy of DHL –
Segmentation strategies are more critical part of the marketing strategy especially for a company like DHL which deals with varied types of customers. It uses demographic and geographic segmentation strategies for catering the needs of the different customer profiles.
Differentiating targeting strategy is used by DHL to understand and strategize its deliverables accordingly.
It has always positioned itself as a company with global footprint; hence it uses user benefit based positioning strategy to position itself as a customer-centric business house.
Marketing mix – Here is the Marketing mix of DHL.
SWOT analysis – Here is the SWOT analysis of DHL.
Mission- "Excellence, Simply Delivered. – is our guiding light"
Vision- "The Logistics Company for the World"
Tagline-"The Power of Global Trade".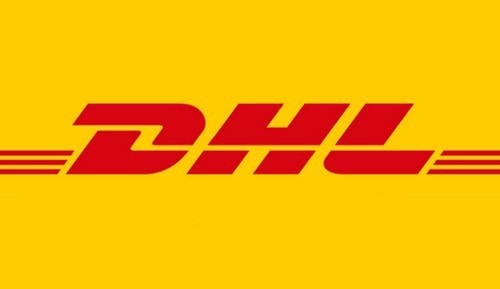 Competitive advantage in the Marketing strategy of DHL –
Collaborative partnerships: DHL works closely with the companies in core sectors like Life Sciences & Healthcare, Technology, Energy, Automotive and Engineering & Manufacturing. Like in Life sciences sector only it has 4900 life sciences specialists, more than 160 pharmacists, Clinical trial depots in 24 countries and global warehouse footprint in 60+ countries.
Strong Parent Company: DHL is the division of Deutsche Post DHL Group which is the leading player in the Logistics, shipping and courier services. It's 85% of the total revenues come from the logistics business and scoring market capitalization of $36 billion as of May 2016. As per the Forbes list, the group ranked as 228 in Global 2000 brand list of companies.
BCG Matrix in the Marketing strategy of DHL –
As mentioned earlier the company has different strategic business units operating in freight transportation, supply chain solutions, warehousing and distribution services.
Its DHL Express, DHL Supply Chain, DHL Freight, DHL Parcel are starred in the BCG matrix as they are a leader in their respective business segments.
DHL eCommerce service is still in evolving phase, emerging eCommerce markets of the world bring in opportunities in this segment of the business. It is a question mark in the BCG matrix.
Distribution strategy in the Marketing strategy of DHL –
Working closely with customers for delivering customer-centric supply chain solutions have helped the company in being competitively ahead of its competitors. Providing customised logistics solutions & value-added services along with the different set processes in the entire supply chain is what makes its integrated distribution channel effective & efficient.
DHL express worldwide has more than 255 dedicated aircraft which cater to more than 3 million customers across the globe (2016 data).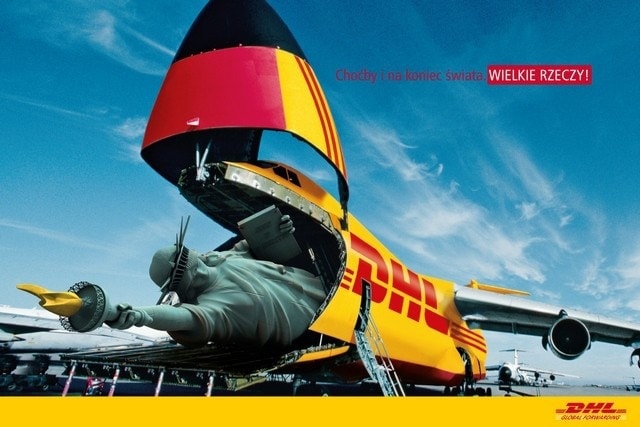 Brand equity in the strategy of DHL- DHL is the renowned brand in the logistics industry which is known for its worldwide shipping and courier delivery services. It has been associated with & has been official logistics partner of many prominent events around the world like Formula 1 race, Rugby world Cup 2015, Fashion week, Manchester United and Cirque du Soleil.
Competitive analysis in the Marketing strategy of DHL –
The logistics industry is facing tough competition from local national and international players. DHL competes in the business with companies like FedEx, UPS, Amazon express, TNT express and many others. DHL provides end to end logistic solutions to the individual as well as SME's (Small and medium enterprises) and MNC's from the varied industries.
Market analysis in the Marketing strategy of DHL –
Changing economic scenario, increasing cross-border business opportunities, changing government regulations, the opening of economies/ markets for foreign players in various sectors in the developing nations and increasing competitions, transportations of short product life cycles/ shelf life are some of the factors affecting the operations of the companies in this industry.
Customer analysis in the Marketing strategy of DHL –
Customers of DHL are the companies from various industries, government organisations and individual customers who are looking for various logistics solutions.
Liked this post? Check out these detailed articles on
Topic of Brand Strategies
Alternatively, check out the Marketing91 Academy, which provides you access to 10+ marketing courses and 100s of Case studies.