Founded as MULTITECH in 1976 and headquartered in New Taipei, Taiwan the brand Acer has emerged as one of the world's top Information and Communications Technology (ICT) companies with more than 7033 (March 2017) employees working in 160+ countries.
The core business of the company is sales & marketing, research & design, and services of products in its brand name that include PCs, projectors, tablets, servers, other smart devices and core IT services.
Segmentation, targeting, positioning in the Marketing strategy of Acer –
Due to its presence in such a large number of countries with its regional offices in the Middle East, and Africa (EMEA), Europe, America, and Asia Pacific has resulted into Acer using a mix of demographic, geographic and psychographic segmentation strategies.
Acer has large offerings in hardware, software and related services due to which it uses differentiated targeting strategy.
Product class and user benefit based positioning strategies are used by Acer.
Marketing mix – Here is the Marketing mix of Acer.
SWOT analysis – Here is the SWOT analysis of Acer.
Mission- "Breaking barriers between people and technology"
Vision- "Not Available"
Tagline- "Explore beyond limits".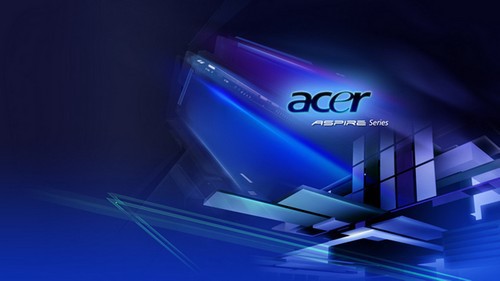 Competitive advantage in the Marketing strategy of Acer –
Extensive reach: With its array of products and services the company is distributing its offerings in more than 160 countries through mediums such as company sales force, e-commerce sites, resellers, distributors and authorised service centres.
Shifting orientations:  Acer is shifting its focus from just being a hardware manufacturer & marketer to company synergising its efforts collectively for its offerings in hardware, software and other IT services.
Integrated supply chain: In order to make the products and services available to the end customers, Company closely works with its suppliers to fulfil the customer expectations in terms of product quality, innovative features, and just-in-time production etc. It categorically identifies the critical suppliers based on the products and services supplied by them.
BCG Matrix in the Marketing strategy of Acer –
Acer primarily deals in products categories such as hardware solution like PC, displays, projectors, tablets; software solutions and IT services.
Its Hardware product vertical is the core business and it stars in the BCG matrix with notebook generating 60% of the total revenues from ICT product category, while desktops and display contribute 15% and 12% respectively.
Acer's Software and IT solutions are the question mark in the BCG matrix.
Apart from this the whole Acer group is organized in two businesses Sale & servicing of IT products and business operations (like Build your own Cloud: BYOC).
Distribution strategy in the Marketing strategy of Acer –
Acer works on the build to order business model and uses Just in time strategy to distribute its products through resellers, distributors, retail outlets, Online via e-commerce sites and company service centers. 
However, in order to support its businesses, it provides support services 24/7 to its customers.
The company is transforming from just a PC manufacturer & marketer to company offering Hardware+ Software + services to its customers.
Brand equity in the Marketing strategy of Acer –
Acer has been partnering in special events such as Legends Esports events in 2017, Red Bull Kumite 2017 etc. which is helping the brand in creating high visibility in the market. Acer has a large number of products and services in its product portfolio which is helping the company in creating high TOMA (top of mind awareness) to have a high share of wallet of customers.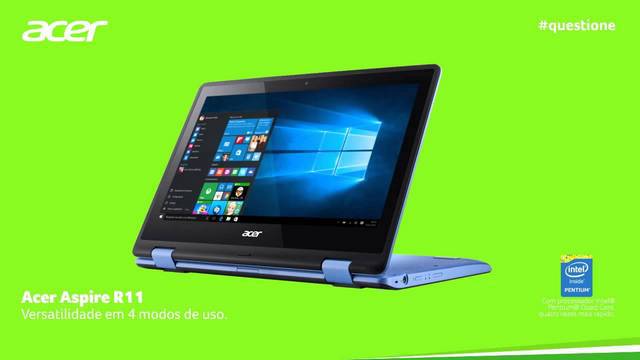 Competitive analysis in the Marketing strategy of Acer –
Acer is facing tough competition from other players mainly from Chinese manufacturers & price wars is also affecting its market share. Due to frequent change in technologies platforms and IOT (Internet of things) technologies the PC market is going through a change in demand pattern.
Smartphones are the major threat to the PC market which is affecting the industry as a whole. Supply chain synergies and selection of suppliers are the major factors affecting the company's profitability in hardware industry while software industry is driven by the serviceability.
Market analysis in the Marketing strategy of Acer –
The market in which Acer operates is overcrowded with national & international players such as Lenovo, Dell, and HP who are eating up each other market share through intensive price wars. Companies are shifting towards Smartphone & tablets due to its high demand in the market whereas Growth rate of PC's is declining.
Customer analysis in the Marketing strategy of Acer –
Customers of Acer are the tech Savvy young generation and professionals who use Acer products to make their life easier.
Under enterprise solution business vertical it targets Corporate, Government organisations with specified requirements.
Liked this post? Check out the complete series on Strategies