Oracle Corp. was founded in 1977 by Lawrence J. Ellison, Robert Nimrod Miner and Edward A. Oates. Headquartered in California it has emerged as an IT giant employing more than 135000 people (2016 data) consisting developers, engineers, consulting experts and support personnel worldwide.
Segmentation, targeting, positioning in the Marketing strategy of Oracle-
Segmentation helps us understand the different customer profiles and their needs and wants. Oracle uses demographic and geographic segmentation strategies.
Since customers of Oracle are from varied industry and of different sizes, therefore, it uses differentiating targeting strategy.
It has positioned itself as an IT giant offering a bouquet of interrelated IT products and services to its customers. User benefit positioning strategy is used by Oracle.
 Marketing mix
Mission- "Not Available"
Vision- "Not Available"
Tagline-"It is the Information Company".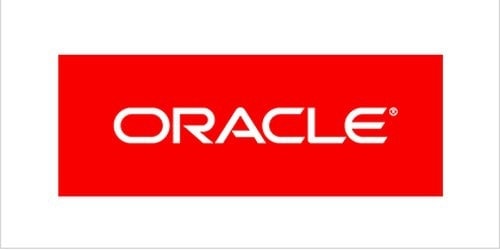 Competitive advantage in the Marketing strategy of Oracle-
Database management system: Oracle is known to be a pioneer in database management system and has been integrating it with its cloud services system to help the customers in securing, retrieving and manipulation of data. It has 3, 10, 000 database customers as of March 2016.
Research and Developments: Company is continuously increasing its spend on research and development activities year on year. In the year 2016, Oracle invested $5.8 billion as compared to $5.5 billion in 2015 and $5.2 billion in the year 2014 in research and development activities to enhance its existing portfolio of offerings and to develop new technologies.
Strategic Partnerships & Alliances: Partnerships and joint ventures have helped the company in operating in more than 145 countries globally. Some of its successful partnerships and alliances are with Wipro technologies, People soft, Bharosa, Log fire, and Netsuite. It has more than 25000 partners globally.
BCG Matrix in the Marketing strategy of Oracle-
Oracle operates in three business segments namely platform, application and cloud services.
It's hardware /platform based business and software/ application based services are stars in the BCG matrix however its cloud services business is still evolving and is facing stiff competition from companies like Google, Amazon etc. therefore it is a question mark in the matrix.
Distribution strategy in the Marketing strategy of Oracle-
Products and services of Oracle are marketed and sold through direct and indirect channels to companies of varied sizes, diversified industries, educational institutions, government organisations. Geographical coverage of Oracle helps it in drawing on business and technical expertise from a global workforce; provide a clue on economic trends in the industry, stability in the operations and its revenue.
Brand equity in the strategy of Oracle-
It has been ranked 16 in the world most valuable bands list of Forbes magazine and overall ranked 82 in the Forbes 2000 list. The IT giant brand has been valued $ 168.9 billion as of May 2016 (based on market capitalization method). Serving a vast array of customers with its IT hardware and software solutions have helped the company in increasing top of mind awareness (TOMA).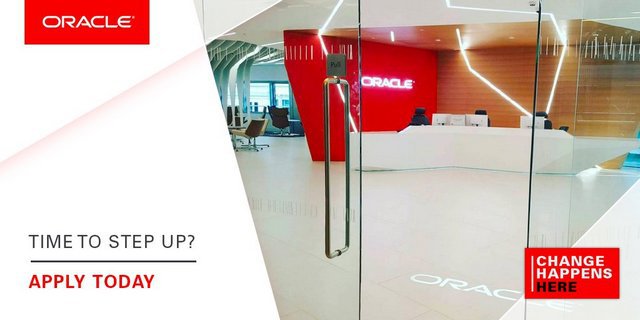 Competitive analysis in the Marketing strategy of Oracle-
The industry creates a competitive landscape for the stakeholders of the customer driven industry and is affected by the way firms expand, acquire and serve the technology based changing customer demands. Oracle competes in the industry with companies like International business machine (IBM), SAP, Hewlett-Packard, Intel, Amazon.com, salesforce.com, Infosys in one or more product/ services categories. 
Market analysis in the Marketing strategy of Oracle-
The IT industry is overcrowded with a large number of small and large IT companies. The factors such as product & services suite, strategic alliances & partnerships, critical analysis of customer needs, Scalability, TCO (total cost of ownership) to customers, volatile emerging economies, government regulations, automation in the industry, and labour cost are affecting the operations of the companies in this industry.
Integration of processes across the value delivery system is the needs of an hour for the IT companies.
Customer analysis in the Marketing strategy of Oracle-
Customers of Oracle are the companies looking lower TCO, integration of the processes for effective maintenance of software & hardware functions of the enterprise. Its customers range from a small company to a multi-national organisation to government organisation. Oracle integrates software, hardware and cloud related services on behalf of the customer in IT environment to support and manage the customer effectively.
Oracle served more than 4, 00,000 customers worldwide through the deployment models as per the requirement of the customers.
Edited 2
Liked this post? Check out the complete series on Strategies