Land Rover is the part of the British multinational automotive company Jaguar Land Rover Automotive Plc. and is a subsidiary of the Indian automaker Tata Motors.
The principal activity of the company is to design, develop, manufacture and sale & marketing of vehicles under the brand name of the Jaguar and Land Rover (including Range Rover).
Tata Motors acquired the Automaker in the year 2008 from Ford Motors, since then the company have flourished in the automotive market and had created several job opportunities.
Segmentation, targeting, positioning in the Marketing strategy of Land Rover-
Segmentation helps in understanding about the different groups based on similar taste & preferences form the population so that a strategy can be built to promote the offerings accordingly. Land Rover uses Psychographics, demographic and geographic segmentation strategy.
It targets customers from upper-class social group, Professionals & Executives from rich families as these are the people for whom Land Rover will be affordable. It uses selective targeting strategy.
A strong brand and a positive image are keys to success for a premium car manufacturer.  The British premium car manufacturer position itself as an experience car company through adopting new age technology which not only delights its customers but makes it competitively ahead of its competitors. A value based positioning strategy is used by Land Rover.
Marketing mix – Marketing mix of Land Rover.
Mission- "To delight our customers not just with our vehicles but at every point at which we make contact with them"
Vision- "Not Available"
Tagline-"Above & beyond, Creating Experiences People Love for Life".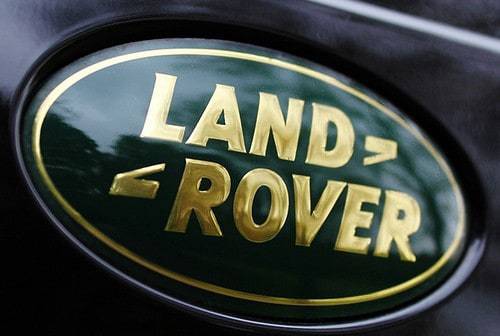 Competitive advantage in the Marketing strategy of Land Rover-
Strong Parent company: The two world renowned brands Jaguar and Land Rover have a long history of being merged and acquired since its inceptions. Land Rover is the sub brand of the Jaguar Land rover automotive Plc which is a subsidiary of strong parent company Tata motors who acquired them in the year 2008 from Ford automotive.
Focussed operations: Although the Cars of Land Rover been sold in more than 155 markets globally it exports around 80% of the vehicles on a retail basis and more than 90% of its employees are based in the UK which not only helping the company in optimising its operations but also helping it in controlling cost.
Expansion of production facilities: In order to remain competitive the company has expanded its production sites from out of UK in five sites globally China, India, Brazil, Austria and Slovakia.
BCG Matrix in the Marketing strategy of Land Rover-
The Land Rover operates in segments such as premium SUV, off road Jeeps, Classic customized cars.
All its business segments in which it operates into with the offerings such as Discovery, Range Rover, Special vehicle operations are stars in the BCG matrix.
Distribution strategy in the Marketing strategy of Land Rover-
Land Rover distributes its models of cars through Land Rover exclusive retail stores owned by Land Rover, wholesalers, distributors and e-commerce sites like Amazon, Alibaba etc.
Land Rover cars are sold through the network over 2700 retailers out of which more than 1020+ are Jointly branded retailers who are supported by more than 38000 employees of the company in 155 markets globally.
Brand equity in the Marketing strategy of Land Rover-
Land Rover has been ranked 78 in the Interbrand 2016 list.
Jaguar Land Rover's focus on experience based customer centric approach through innovation, technology and premium quality lifestyle experiences is what helping the company in positioning itself as a premium brand.
It has won more than 150 awards in the year 2016 and has featured 24 vehicles in the iconic James bond movie.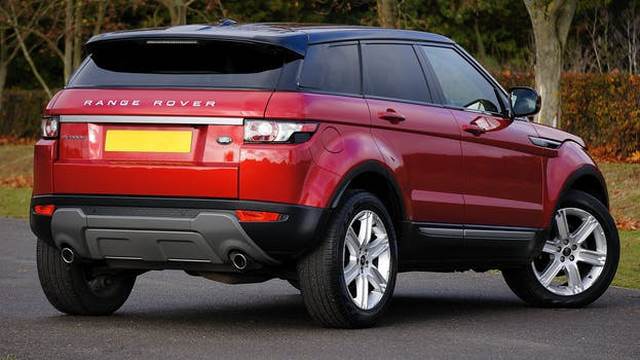 Competitive analysis in the Marketing strategy of Land Rover-
The premium automotive market is driven by the revolutionary changes. Anticipating future changes through innovation, research and development, design & creativity and continuous anticipating market trends is helping the company in being competitively ahead of others.
It competes with companies like Mercedes, Audi, and BMW is playing aggressively to sustain in markets.
The company is agile and innovative enough to develop state of art technologies, powertrains and platforms like 'InMotion' which will not only engage with invaluable experiences to existing customers but also attract the new customers to come and experience it hands on.
Market analysis in the Marketing strategy of Land Rover-
Rising demand for luxury/premium cars in Asian and European markets, changing lifestyle & technological advancement, rising per capita income, the growth rate in luxury segment in developing nation like India is something due to which more & more players are foraying into this segment.
Supply side pressure, government regulations, CO-emissions, green house effect, changing future mobility are some of the factors affecting the companies in this industry.
Customer analysis in the Marketing strategy of Land Rover-
As the company have offered in the premium segment, Upper middle class or upper-class social group who are in midst of their career and are in the age group of 35-50 years are the customers of Land Rover.
Liked this post? Check out the complete series on Strategies