Voted as a Most Trusted Brand by Reader's Digest for the 11th consecutive year, the Company Blue Dart has emerged as a logistics company with the largest network in India. Blue Dart Express is part of the German Logistic company Deutsche Post DHL which is World largest logistics company.
The company has subsidiary known as Blue Dart Aviation Ltd incorporated in 1994, which support the Blue Dart express business and logistics needs.
Segmentation, targeting, positioning in the Marketing strategy of Blue Dart –
Segmentation helps in understanding the different set of customer groups and their varied characteristics in the population. Blue dart uses geographic segmentation strategy.
Differentiating targeting strategy is used by Blue Dart for targeting different segments.
It has positioned itself as South Asia's premier courier and integrated air express package Distribution Company.  The company uses value-based and user benefit based positioning strategy.
Mission- "Not Available"
Vision- "To establish continuing excellence in delivery capabilities focused on the individual customer"
Tagline-"It's Blue Dart Country"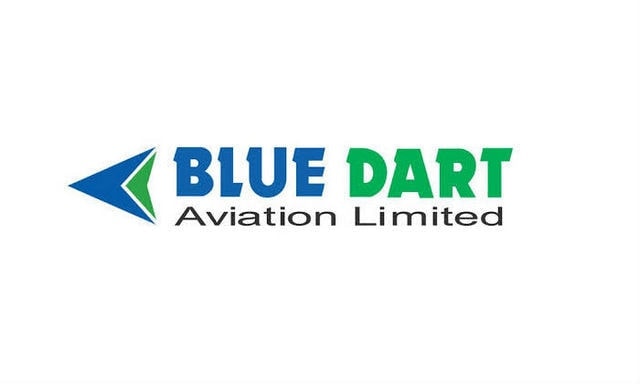 Competitive advantage in the Marketing strategy of Bluedart –  
Dart Technology: The Indian Air Express Company has invested in advanced Technology infrastructure to create differentiated delivery capabilities to the customers and to provide tailor-made solutions. Some of the technology-based business offerings of the company are TrackDart, MailDart, MobileDart, InternetDart, PickDart, ShipDart, COSMAT II, ImageDart etc.
Extensive Network: The Company along with Group Company DHL Limited has an extensive domestic presence in over 35,000 locations and it service in more than 220 countries and territories worldwide.
Customized solutions: It is the only express carrier in the country to offer an entire range of services from shipment of a document to a charter-load of shipments. Services level has bee continuously monitored to maintain service level 99.96% or above.
BCG Matrix in the Marketing strategy of BlueDart –
Blue Dart operates in business segments such as transportation, logistics, and e-business solutions.
The technologically advanced express package distribution company is leading in all the strategic business units (SBU's) it conducts business into.
Its business segments such as transportations along with logistics are stars in the BCG matrix while E-business solutions business is a question mark in the BCG matrix.
Distribution strategy in the Marketing strategy of Blue Dart –
Servicing more than 220 countries globally through its alliance DHL the company has the majority of its business is in India with warehouses at 85 locations across the country.
The company is offering customized solutions to the B2C & B2B customers with the help of more than 11,000 employees with 9000+ computer terminals operated by approximately 6500 users.
 The company has its own subsidiary Blue Dart Aviation in order to support time-definite morning deliveries through night freighter flight operations and Countrywide surface network to help the air services hand in hand.
Brand equity in the Marketing strategy of Blue Dart –
Blue Dart has bagged many award & accolades over the period of time some of which are Leadership award by the Business standard in 2013, Customer & brand loyalty award in the logistics sector and many other awards.
The brand has established itself as a strong customer-centric with a focus on infrastructure development and Investment in technology and innovation in order to offer better services.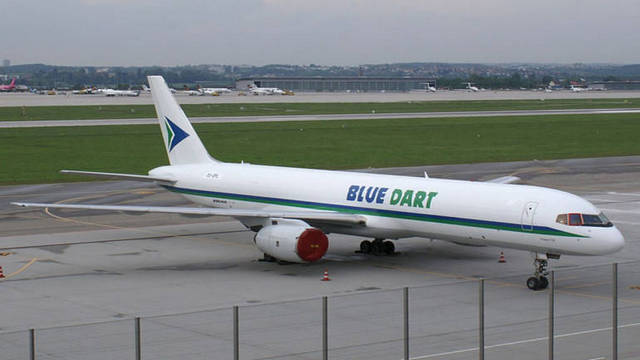 Competitive analysis in the Marketing strategy of Blue Dart –
The Company competes in the market with the companies based on the factors such as technology, network services, and its expertise in customs, national & international regulations.
The company competes with companies such as GATI services, Fed Ex, TNT, DTDC services, First Flight couriers, Aggarwal Packers & movers etc.
 Blue Dart has core competencies in logistics, Supply chain management and e-commerce businesses.
Market analysis in the Marketing strategy of Blue Dart –
The logistics industry works with supply chain integration based on the type of product/ product categories. The industry operates in tier system in which second party logistics and third party logistics system are predominantly leading driver in the industry.
Some of the factors affecting the company operating in the market are import & export restrictions/ regulations, migration of people, rising alternative channels of communications etc.
Customer analysis in the Marketing strategy of Blue Dart –
Customers of Blue Dart are B2C or Retail as well as B2B customers such as companies, government offices, logistics companies etc.
To support these customer groups Blue Dart have 6 Boeings and 757 freighters along with 9670 vehicles for ground support.
Liked this post? Check out the complete series on Strategies