The popular mobile operating system has been developed by Google to take over the players of the time who are in Symbian, iOS or any other platform.
The Android platform is based on based on Linux Kernel platform and it is designed for touchscreen interface in smartphones/ tablets/ mobile devices, which was, later on, has been developed for other electronic items such as Android TV, Android Auto, PC, Digital Cameras etc.
The software as initially developed by Android Inc., which later on in 2005 was bought by Google.
Segmentation, targeting, positioning in the Marketing strategy of Android –
Since Android has such vast reach and caters to the needs of each and every segment of the society through the apps developed on its platform, therefore it uses mix of demographics, psychographic and geographic variables.
It uses Differentiated targeting strategy in order to differentiate the distinctive features and its offerings through different updates or versions.
It uses user benefit based positioning strategy to highlight the benefits and experience it creates for the users.
Marketing mix – Here is the Marketing mix of Android.
SWOT analysis – Here is the SWOT analysis of Android.
Mission- "Not Available"
Vision- "Not Available"
Tagline-" Not Available".
Competitive advantage in the Marketing strategy of Android –
Extensive Reach:  Customization is the need of an hour and development of an interface along with incorporating user-friendly features and platform is helping the company in being chosen by more than 2 billion population globally.
Product Portfolio: Since Android has a presence in various product categories; it is customizing a different set of electronics/ digital products worldwide which is making its offerings more appealing to manufacturers and the end consumers.
Innovative and user-friendly platform: The android has built up its user interface in such a way that it is easy to share anything on a third-party platform in a safe, secure and more convenient manner.
Strong Parent company: Android is part of the technology giant Google Inc. which is helping android in supporting and enhancing the offerings by linking it with company's other products like Google Maps, Google Play, Drive, Mail etc. in order to enrich the user experience.
BCG Matrix in the Marketing strategy of Android –
BCG matrix is a graphical and technical tool for identifying the various set of businesses, its relative position in the industry and position of each strategic business units (SBU's) in the industry.
It operates in business segments such as Android TV for televisions, Android operating system for Mobile, Android Auto for cars, Android open source developer platform and Android Wear for wristwatches, each of this businesses work on a customized user interface.
It is also used in various electronics items such as Digital Cameras, game consoles, PCs and other electronic items.
The SBUs it operates into are Stars in the BCG matrix.
Distribution strategy in the Marketing strategy of Android –
Operating in knit & kin of the globe, the android is following an open Market strategy wherein android's code is an open source allows multiple developers/ programmers in creating apps & upgrades code. Through the operating system Google charges for a listing of the apps and since android have such large customer base in the mobile platform it earns on use of Android platform in mobiles as well as pay to manufacturers for Google default apps in new mobiles. Google's acquisition of Motorola for $12.5 billion in 2011 had helped the company in operating in meta-market by using switching strategies.
Brand equity in the Marketing strategy of Android –
Although the Android platform is an open source Android being the trademark of Google Inc. has issued several guidelines for developers to comply with it time to time.
In order to have developers hooked up to its platform, it has taken several measures like Google play awards and accolades for outstanding Android apps every year, seminar & conferences & community building exercise for Android developers has helped the brand in growing together.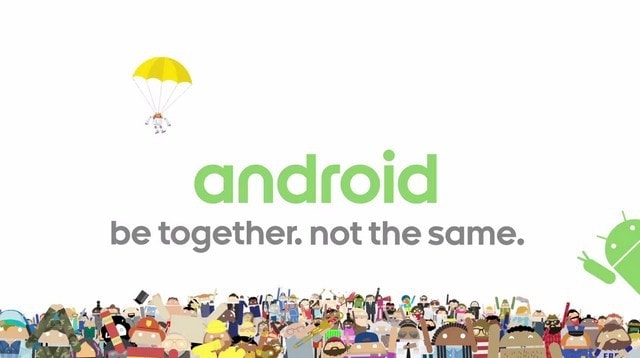 Competitive analysis in the Marketing strategy of Android –
The world's most popular app has helped people in customizing the digital life and making the interface more customers friendly through different mediums whether it is TV, Watch, Tablets, Automobile or enterprise solutions.
With the advent of technology and its customization in every sphere of life, more & more companies are venturing into listing its apps on the Android platform while in iOS there is a limited number of companies who have listed apps which gives an edge to Android over iOS.
Market analysis in the Marketing strategy of Android- The market in which Android operates have only two major players Apple IOs and Android operating system.
Android commands over 70% market share globally whereas iOS have meager 20 % market share in the industry. The incremental growth of the Android apps and its acceptance in the mobile phone market is increasing rapidly.
Although the iOS has a low market share as compared to Android in the developed market the picture is just reverse where Apple's iOS is the leading player.
Customer analysis in the Marketing strategy of Android –
Customers of Android are the technology enthusiasts; retail as well as enterprises who are using various solutions offered by the company whether it is in mobile telephony, entertainment or infotainment.
It provides a platform in form of operating system so that a consumer can connect to the virtual world and other people, businesses in real time. It has more than 2 billion monthly active users.
Liked this post? Check out the complete series on Strategies