We have all enjoyed playing Mario, the game was developed by Nintendo Co. Ltd. It is Japanese video games and Consumer Electronics Company and is one of the world's largest video games companies and has been able to create top-selling and best-known video games franchise like The Legend of Zelda, Pokémon, and Mario.
Nintendo was founded by Fusajiro Yamauchi in the year 1889 and developed the video games business in the 1970s and now it is one of the most valuable and influential industry.
Nintendo is headquartered in Kyoto and is Japan's most valuable company and had a market value of 37 billion dollars in the year 2018 and has market capitalization around 55 billion dollars.
Mission
We believe it is essential not only to provide products of the highest quality, but to treat every customer with attention, consideration, and respect.
Vision
Tagline:
"Switch and Play"
Segmentation targeting and positioning in the Marketing strategy Nintendo

Segmentation
In the market segmentation strategy implemented by Nintendo, it offers a number of gaming consoles, toys, and a variety of electronics. With the variety of product offers, they have created diversity among their customers.
Products like Nintendo Ds and Switch has used different approaches to segmentation. The main strategy for segmentation is demographic segmentation. People ranging from the age 15-35 who are the gamers. Under behavioral segmentation, it targets the people who casually like to play games and are not hardcore gamers.
Target
The main target market of the Nintendo gaming consoles are people who are interested in gaming, this target market has been neglected in the past for many years. It is casual gamers: women, older folks, families, and kids. It targets those consumers who are willing to buy the products.
The main target is, however, Generation Y around the ages 25 to 35.
Positioning
The positioning strategy used by Nintendo is different than what Microsoft and Sony use. They create consoles for hard-core gamers or the people who are very specific when it comes to gaming. Nintendo is positioned as gaming consoles designed for casual and non-casual gamers.
It is a gaming console for people don't play competitively and just for fun. Due to this, Nintendo has a great advantage over Microsoft and Sony. Another positioning strategy Nintendo has used is by making gaming casual and making them mobile for example Dark Souls, Rocket League, Skyrim, Mario Kart 8, Donkey Country Tropical Freeze, etc.
BCG matrix in the Marketing strategy of Nintendo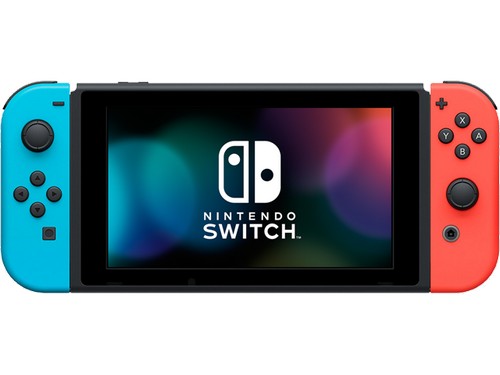 The brand like Pokémon, Zelda, and Mario are very famous and almost every person would have played once in their lifetime and they are still doing great in the market.
These are the Cash Cows for Nintendo. Under the stars, category are the Splatoon, 3DS, and Splatoon, these are doing extremely well in the market. The Wii U when it was released in 2012, sold 13.56 million units in its 5-year lifestyle and Switch which is one of their most selling product sold 14.86 million in just 2 years.
The Metroid Prime 4 was announced in 2017 but the head of development said the company was not happy with the development of the product as it was not under Nintendo standards and now Nintendo is scrapping all the work so far and start over from scratch thus Metroid fall in the question marks category. T
he Wii U was one of the failed products by Nintendo and is claimed to be Nintendo's worst selling console another failed products are F-Zero, Codename STEAM. These are under the dog's category of the BCG matrix.
Distribution in the Marketing strategy of Nintendo
Nintendo has its product presence in most part of the world and is one of the most influential companies. It has its European headquarter in Frankfurt Germany and American headquarter is in Washington.
The Australian subsidiary has it's headquartered in Melbourne and it controls operation in Oceania, New Zealand, etc. Nintendo has a powerful distribution channel across the major parts of the world and the products are easily available across the markets.
The distribution network is powerful and has product availability in gaming stores, hypermarkets, electrical retail outlets and gaming stores like the Game Planet, Walmart, etc. Nintendo also uses an online channel to distribute its products, there is the number of shopping e-portals from which the products can be purchased like Amazon.com, eBay, etc.
Brand equity in the Marketing strategy Nintendo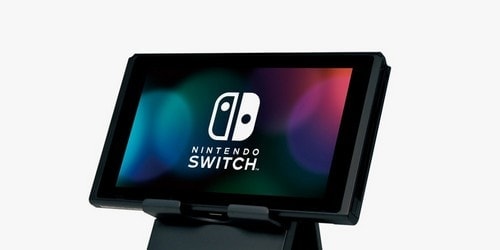 Nintendo has a strong brand heritage and it started off as a mere toy maker. Nintendo has not forgotten its root and has focused on the involvement and fun aspect of the product that is relatively low on technology.
It has a broader target market, it decided to refocus on the target population that is not just the hardcore young male who like high-quality graphics and action games. This has worked in favor of Nintendo as it is able to get that market that is often ignored.
Because of Nintendo's "casual games" category, it has been able to maintain its position in the market with sales worth 753.4 billion Japanese yen was achieved.
Competitive advantage in the Marketing strategy Nintendo
Brand name:
Nintendo is a pioneer of the creation of interactive entertainment and also markets and manufacturers' software and hardware for its home console, Nintendo Switch, and Nintendo 3DS. Since Nintendo launched Nintendo entertainment System in 1983, it has sold more than 4.7 billion video games and 740 million hardware globally.
Nintendo has been able to create industry icons that are well-known household games like Donkey Kong, Metroid, Pokémon, Zelda, etc.  Nintendo has a very powerful brand name and has been able to maintain its legacy until now.
Pricing strategy:
The sales of the Switch surged when Nintendo rolled out its new Pocket Monsters Smash Brothers game, just before the holiday season. One key advantage Nintendo has over its competitor is the strong pricing power over its competitors like PlayStation 4 and Xbox One, It is hoped that this will help life the Nintendo shares for over a long time.
Nintendo is not expensive like Sony or Microsoft product, it is affordable for all and also made for all. This strategy has helped it stay ahead of the competition.
Strong console market:
According to a report by Strategic Analytics, it said that Nintendo will be the top console maker in the year 2019, as Nintendo will sell more Switch system than Sony's PS4v consoles.
The year 2018 has been extremely good for the consoles with total sales nearing 41 million and the business is expected to grow and reach $15 billion dollars in 2019, Nintendo has the good advantage compared to its competitors.
Competitive analysis in the Marketing strategy of Nintendo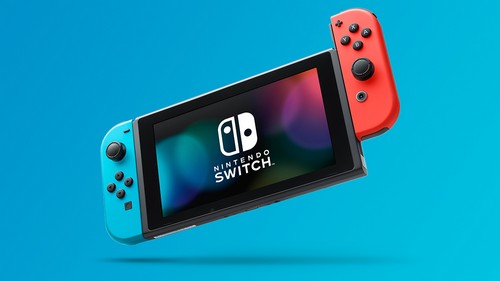 Sony and Microsoft are the major competitors of Nintendo. The Sony PlayStation 4 has 57% market share and the Microsoft's Xbox One has a market share of 27% and Nintendo's Switch has a share of 16%.
In November 2018 itself, the sale of Sony's PlayStation 4 outsold Switch by 497,101 units and Xbox by 1,622,650 unit. The Sony PS5 is said to release in the year 2020 and people are eagerly waiting for it.
The mobile games revenues account to more than 50% of the Global Games market and it reached $137.9 Billion in the year 2018. Nintendo is doing extremely well in the mobile games market and said to improve its market share.
Customer analysis:
According to research, the average customer of Nintendo is about 35 years old and has been playing for 13 years. The players come from a diverse segment of employees, seniors, mothers and fathers, military troops, students and they have driven the evolution of games.
The Nintendo games are more like a family game where parents and kid enjoy an interactive and fun time with one another. The Nintendo consumers are not hard-core gamers, they are the non-casual gamers that play for fun and entertainment and not for competitive reasons.
These consumers of Nintendo don't have much buying power because, in the video game industry, there are very few successful companies that target these consumers, the non-casual players
Promotion Strategy:
Nintendo has been able to establish a brand that has a huge fan following. Every new launch is a huge promotional event for Nintendo. During these events, several known personalities are invited to mingle with the game lovers.
They are also provided with console cases, t-shirts Nintendo also uses Ad campaigns and these are advertised through children's channel, prime channels, magazines, and billboards. Nintendo also uses social media like Twitter, Facebook, and YouTube to create hype about the products and announce the new launches. Nintendo is very famous when the launch of its product.
The 3DS product launch had 85% of the UK consumers watching the 3D video "Believe your eyes". The "Play It Loud" campaigns were also extremely popular. The Virtual Boy was extremely advertised and the company claims to have spent 25 million dollars on its promotional activities.
Liked this post? Check out the complete series on Strategies