Swiggy was founded in the year 2014 by Nandan Reddy, Sriharsha Majety, and Sriharsha Majety. It is an online food ordering and delivering service and has its head office in Bengaluru, Karnataka.  It operates in over 25 cities of India and they include cities like Bangalore, Chandigarh, Chennai, Coimbatore, Dehradun, Delhi, Gurgaon, Guwahati, Hyderabad, Indore, Jaipur, Kochi, Kolkata, Lucknow, Ludhiana, Mumbai, Mysore, etc.
Now the total valuation in the market is $1.3 billion.  Swiggy is owned by Bundle technologies Pvt. Ltd and aims to connect restaurants to the foodies around the city. Making food accessible to customers is the main strategy of Swiggy. The top clients of Swiggy include Burger King, Goli Vada Pav, and Cafe Coffee Day, etc.
Swiggy aims to stand out by offering curated lists of restaurants and services and has its own fleet that picks up orders from restaurants and deliver them to the customers. Swiggy raised a total of $1.5 Billion and has been expanding in major cities of India.
Mission:
Our mission is to change the way India eats.
Vision:
It is the first milestone in Swiggy's vision to elevate the quality of life for the urban consumer by offering unparalleled convenience, he added. Swiggy Stores will give its merchant-partners unmatched access to a combination of core assets to reach more existing and new customers
Tagline:
Swiggy karo, phir jo chahe Karo!,
Segmentation targeting and positioning in the Marketing strategy Swiggy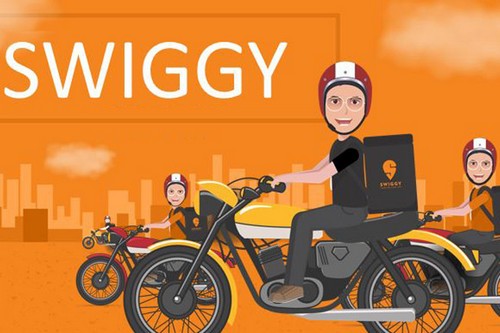 Segmentation:
Swiggy under demographic segmentation mainly targets the younger generation. The segmentation ages include the teenagers, who would find it very convenient for food to deliver at their doorstep, the next target group are the college-going students and also the ones who work at the office and find it difficult to commute to their favorite restaurant.
The focus, however, has been on the millennials customers and all the brand-building efforts have been made to make Swiggy their go-to-app when it comes to food delivery. Under behavioral segmentation, it has found a market segment who find look for convenience when it comes to food and prefers staying at home and having a quick meal.
The psychographic segmentation, it targets the customer who believes that it is better to have food delivered to them than go all the way to the restaurant and avoid all the traffic in the city. Swiggy targets people who want to live a convenient lifestyle.
Target:
Swiggy has been able to cater to the huge target audience and these audiences have varied characteristics, ages, and behavior. Looking at India's market size, Swiggy has a great population to target but its main and ideal target audience is the ages of 18-35.
These are the people who are college students, working professionals or entrepreneurs who have a good lifestyle and are living in posh localities.
Positioning:
Swiggy has made the food delivery not just an extended arm of restaurants and has profited well out of this business. The main positioning strategy of Swiggy is an app that helped customers get the food they want, wherever they want.
All the marketing efforts made my Swiggy has helped create an image that Swiggy makes life convenient and easy for its customers and promises best customer experience and aims to keep every customer both partner restaurants and the customers satisfied with the services.
It is positioned to revolutionize the way people eat their food. It has the motto that "no customers go hungry" and helps customers connect with their favorite restaurants with a click of the button.
Distribution in the Marketing strategy of Swiggy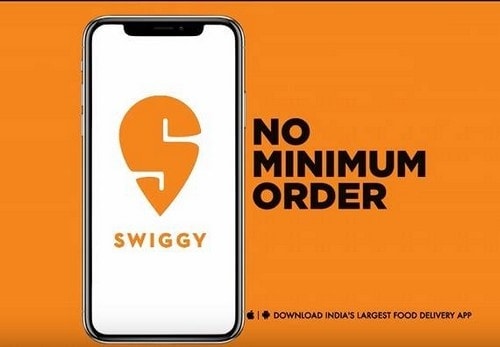 Swiggy has the strategy of making Hyperlocal product deliveries. It has a delivery diversification strategy. It aims to not only make the delivery for the food, but it also aims to create a delivery system for medicine, grocery, gift shops, and flower shops and capture a larger share of the delivery market of India.
This is the concept of "Swiggy stores" will be first launched in Gurugram and has already partnered with 3500 stores. It also aims to extend its services in all the developing cities of India and capture the market share.
 Swiggy has a business model to accumulate restaurants and his own fleet of delivery partners. Swiggy has a dual partnership model, as it benefits both the customers and the restaurants who get the food orders.
Brand equity in the Marketing strategy Swiggy:
Swiggy has mastered the concept of bringing the food to the customers rather than the customers to the restaurants for food.  Swiggy has become a go-to-app when it comes to delivering food at their doorsteps. Swiggy has become very popular among the millennial customers of India.
Swiggy now aims to set kitchens jointly with restaurants for higher revenues. It also aims to extend its services to Swiggy stores and expand their delivery business into other products. According to a report, restaurants claim that they get 50% of their order from Swiggy and 20-25% from Zomato.
Swiggy clearly has a greater market share in the delivery business and is one of the highest funded startups in India. The brand name Swiggy has become a synonym for quick food in the customers head and expanding the business of Swiggy will prove to be a good strategy.
Competitive advantage in the Marketing strategy Swiggy
The sharp focus on logistics:
Swiggy aims to control the entire value chain of the customer's experience and this strategy has helped in triumph in the market place. Swiggy has done many things right and one of them is its excellent focus on logistics of the operation.
Swiggy from the beginning knew that to crack the delivery market was to build an extensive network for logistics due to which Swiggy has built a sound and sustainable business model.
Business strategy:
Swiggy was a late entrant in the online food delivery and ordering space in 2014 but it has now become a billion-dollar company and now Zomato is playing catch up. Swiggy has its own growing fleet of delivery partners and the fleet is growing with currently 1.25 lakh active partners.
This has allowed Swiggy to deliver its promise to deliver food within 30 min to the customers with just a tap. Swiggy has recently launched the Swiggy Access kitchen, which is the ready-to-occupy kitchen which is offered to restaurant partners rent-free access with all required amenities, Swiggy aims to provide assistance to the restaurant owners to optimize their kitchens in terms of demand forecasting, stocks planning and order edits, etc.
Innovative strategies like these are a major point of differentiation for Swiggy.
Technology focus:
Swiggy is a food-tech company and has a core-logistics platform and Swiggy heavily leverages technology to help customers and the restaurants get the best of services. All the conditions are analyzed with the help of data analytics like the traffic conditions, predict the preparation time for the restaurants depending on the number of orders, location of the delivery executives to smartly provide them with the delivery time and promise to the end customers.
The partner restaurants get a snapshot of all the key operational metrics and also all the financials. In the back end, Swiggy has analytics engines that mine customer data to determine the preferences and helps Swiggy partner with the right restaurants.
Competitive analysis in the Marketing strategy of Swiggy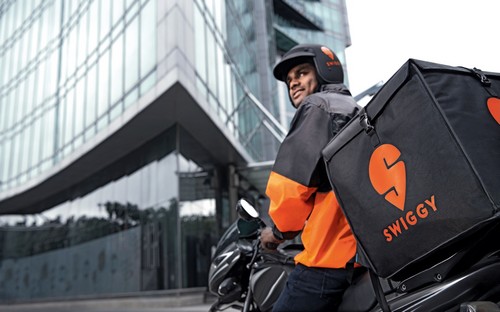 The Indian food delivery market is valued at $15 Billion and is predicted to have exponential growth. It has now become a very competitive market. Swiggy faces tough competition from Zomato and other start-ups like Foodpanda and Faasos.
Uber eats has also been capturing Swiggy's market share by providing cheaper and quality food to the price conscious Indian customers. In Mumbai and Bangalore, Google has also launched its delivery app called Areo.
The competition is getting tougher for Swiggy. Both Swiggy and Zomato has been increasing its expenditure through incentives and discounts as they battle for supremacy. The current burning of Swiggy is pegged at more than $16 million and Zomato about $17-18 million.
Swiggy needs to get more creative in its business model to stay ahead of the competition.
Customer analysis
Swiggy has two major customers, the restaurants from which it collects commission from and serving as a delivery partner and the other customers are the people who order food through the app. The main customer segments are the people who do not want to go out to eateries and restaurants to buy food.
People who want to order food online and want it delivered in their doorstep. The recent business expansion is through the groceries, electronics, flower and gift shops.
Promotion Strategy
Swiggy is now a very reputed brand and it's not just because of its quality services but due to its excellent social media strategy. On Facebook itself, Swiggy has 174K followers which are highest among the competitors.  Every campaign of Swiggy is remarkable as they are extremely engaging and is very interactive.
The posts are light, appealing, have good quality and are humor based.  Campaigns like #EatYourVeggies, #SuperSwiggy, #EarnYourCheatMeal conved the notion of eating healthy by using witty one-liners and puns. Swiggy has also used influencers to market its services.
Swiggy also proves the number of discounts, rewards, and recognition to create brand loyalty among the customers.
Topic of Brand Strategies
Alternatively, check out the Marketing91 Academy, which provides you access to 10+ marketing courses and 100s of Case studies.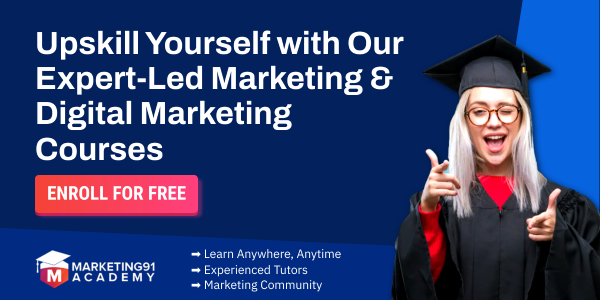 Liked this post? Check out these detailed articles on