The world's largest chain of specialty Ice-cream shop was founded in 1945 by Burt Baskins and Irv Robbins and is known for its slogan 31 Flavours the idea which was conceptualized by the advertising agency Carson Roberts in 1953 and since the company has introduced 1100+ flavors globally.
Majority of its stores are standalone outlets while some are co-branded with Dunkin' Donuts which is the parent company managing both brands.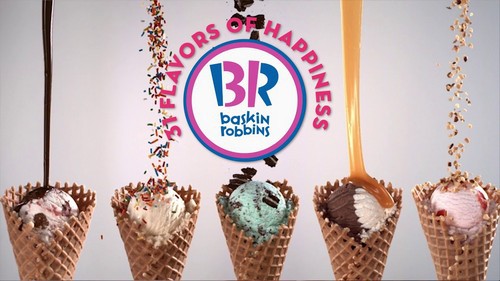 Segmentation, targeting, positioning in the Marketing strategy of Baskin Robbins –
When it comes to bifurcating the market or population into a group of similar characteristics, segmentation strategy is used. Baskin Robbins uses geographic and demographic segmentation variable like income, age, gender, location i.e. metro, urban, semi-urban etc.
The company uses selective targeting strategy to make the offerings appealing for a particular segment of customers.
It has positioned itself as a company offering fun & delicious foods at the convenient locations proving value for money to the customers.
Marketing mix – Here is the Marketing Mix of Baskin Robbins.
Mission- "Not Available"
Vision- "Not Available"
Tagline-"31 Flavours"
Competitive advantage in the Marketing strategy of Baskin Robbins –
31 Flavour concept: Baskin Robbins has operationalized a unique concept called 31 flavors wherein there is different flavor offered to the customers on each day of the month. It is the only company globally doing it.
Dunkin' Donuts, Parent company: Basking Robbins is a part of the leading QSR (Quick service restaurants) Dunkin Donuts which is well known for serving hot & cold coffee as well as baked goods and ice cream and the company generated revenue of $897.4 million.
Franchised Model: Unlike other companies in the market Baskin Robbins operate with franchised model which give them strategic and financial benefits as it not own or operate restaurants by themselves so it is easier for the company to control cost and at the same time focus on innovation in menus, franchise support, and other initiatives to drive the business of its franchisees with limited resources and capital investment.                  
BCG Matrix in the Marketing strategy of Baskin Robbins –
It operates in business segments such as royalty fees & income from franchised restaurants, real estate properties lease or sublease to franchisees, retail & corporate sales of ice cream and other products globally; and the licensing of the rights to manufacture Baskin-Robbins ice cream products to a third party for sale to U.S. franchisees, refranchising gains, transfer fees from franchisees, and online training fees.
Its strategic business units such as sales of Ice–creams and real estate properties lease or sublease to franchisees is starred in the BCG matrix while other business segments are a question mark.
Distribution strategy in the Marketing strategy of Baskin Robbins –
The Company operates in more than 60 countries globally with more than 7,822 Baskin-Robbins outlets worldwide, out of which 5,284 are international and 2,538 are based in the U.S.  Approximately 32% of Baskin-Robbins restaurants are located in U.S. and rest at international locations which represent the majority of total international sales and points of distribution.
It operates in the countries globally through Joint Venture and Master Franchisee model generating approximately 24% sales from South Korea,  21% sales from Japan of the total sales from international business in the year 2016 while 12% sales from the middle east region.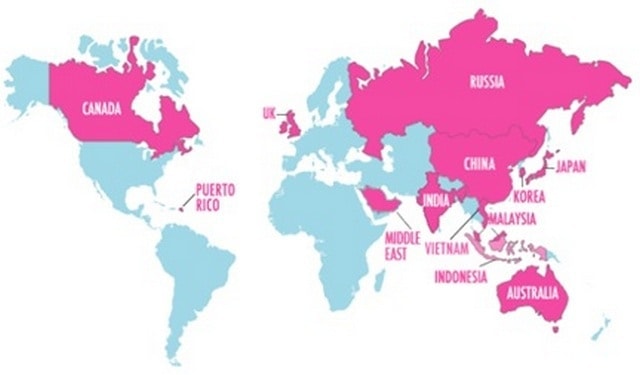 Brand equity in the strategy of Baskin Robbins –
The brand has been associated with various famous personalities & celebrities over the years such as Pitcher Phil Hughes, actresses Julia Roberts, Chandra Wilson and Taryn Manning, actors Randy Quaid, Eric Dane, Ex-US President Barack Obama and TV host Rosie O'Donnell, Chef Bobby Flay.
It has entered into Guinness Book of World Records for creating the "World's largest ice cream scoop pyramid" in the year 2000.
The logo of the brand has been designed to highlight the unique features of 31 flavors.
Competitive analysis in the Marketing strategy of Baskin Robbins –
While competing in the QSR segment it faces competitions from a variety of restaurants; take away outlets, convenience stores at regional national and international level.
It competes in the market based on the product quality, service quality, brand value, price and convenience of the accessibility of the outlets.
Some of the competitors of the company are Cold Stone, Dairy Queen, Menchie's, Marble Slab, among others.
Market analysis in the Marketing strategy of Baskin Robbins –
The QSR industry faces several bottlenecks while some companies do have an advantage over others due to the type of business model i.e. franchised or company-owned outlets or mix model.
Since Baskin-Robbins operates in categories and subcategories such as hard-serve ice cream, soft serve ice cream, shakes, floats, malts, frozen yogurt and cakes, the specialty store is driving the Ice-cream sales globally for over more than 65 years.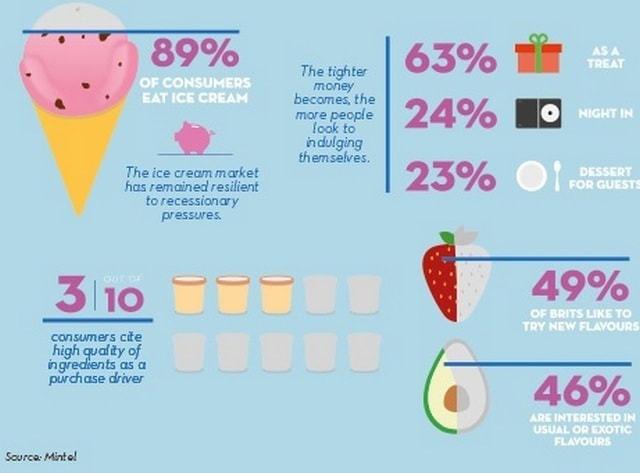 Customer analysis in the Marketing strategy of Baskin Robbins –
As a part of QSR, it offers varieties of Ice-creams, premium flavours delighting the taste buds.
Its customers are majorly from cities or urban areas who are in age group of 10-40 years and want to taste ice creams made with pure cow's milk available along with an array of sundaes, milkshakes, and cakes.
Liked this post? Check out the complete series on Strategies