Founded in 1937, the Crompton Greaves Limited ('CG' or 'the Company') is one of the world's leading global enterprise offering products, platforms and end-to-end solutions to electrical utilities and industries. Crompton Greaves Ltd has changed its name to CG power and Industrial Solutions Limited recently.
It works closely with many Associate/ Joint Venture and subsidiaries such as CG Power Solutions Ltd, CG – PPI Adhesive Products Limited, KK El-Fi Japan, QEI, LLC, Saudi Power Transformers Company Ltd and many others.
Segmentation, targeting, positioning in the Marketing strategy of Crompton Greaves –
Segmentation plays an important role when it comes to identifying the variables based on which offerings will be designed. Crompton Greaves uses Geographic and psychographic segmentation strategies.
It uses differentiated targeting strategies to attract selected customers group or potential customers and strategies positioning techniques accordingly.
The brand appeals to Corporate as well as retail customers and uses product class as well as usage-based positioning strategy to make the customer understand how to leverage technology along with the different offerings.
Marketing mix – Here is the Marketing mix of Crompton Greaves.
Mission- "To create value for customers by facilitating integrated solutions and superior products and services for generation, transmission, distribution and utilisation of electrical energy"
Vision- "Transforming needs into smart solutions for quality life"
Tagline-"Smart Solutions…Strong Relationships"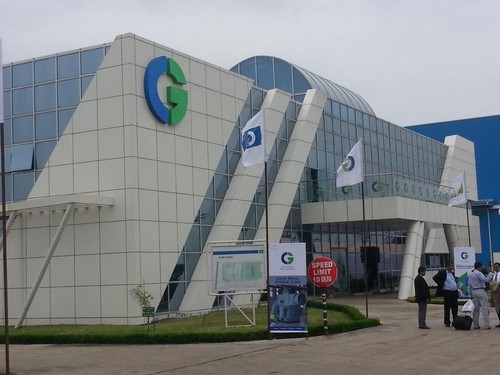 Competitive advantage in the Marketing strategy of Crompton Greaves –
Strong Product portfolio: Crompton Greaves product portfolio ranges from network protection, switchgear, Power Automation Products and turnkey solutions, transformers, circuit breakers, control gear, project engineering, HT and LT motors, drives. Although the company operates in all these product categories these have been structured into strategic business units namely Power transmission & distribution and Industrial system.
 Strong hold in the developing nations: Through its advanced technological edge, manufacturing capabilities and efficient Workforce it is not only proving to be a leading supplier but is also playing an integral part in the growth of the economy by support system to the government functioning like those of Indian railways in India.
BCG Matrix in the Marketing strategy of Crompton Greaves –
Crompton Greaves operates with two strategic business units i.e.
Power Systems which offers switchgear, transformer, Circuit Breakers, Vacuum Interrupters, Network protection and Control Gears
Industrial System which offers Power Conversion equipment, Railway transportation and Signalling equipment, Converters & inverters and other industrial equipment.
Its power systems business contributes 70% of the consolidated revenues and is, therefore, is starring in the BCG matrix while due to the presence of a large number of companies in the market its industrial system is a question mark in the BCG matrix.
Distribution strategy in the Marketing strategy of Crompton Greaves –
Crompton Greaves sells its products through resellers, wholesalers, retail outlets, e-commerce websites while it sells its corporate solutions through its in-house sales channel.
It closely works with its B2B customers so as to facilitate them with product & service deliveries Just-in-time as per the need of the business.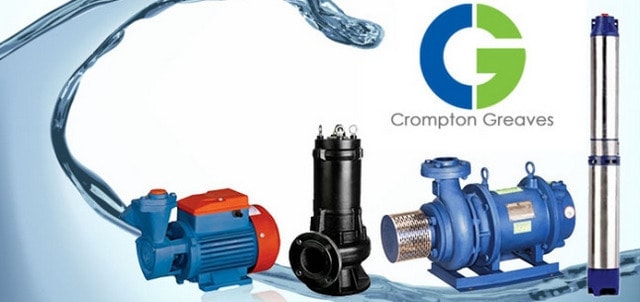 Brand equity in the Marketing strategy of Crompton Greaves –
Crompton Greaves has been a household name in the developing nations due to its value for money electric appliances which are easily available through different channels creating high visibility in the market and high TOMA (top of mind awareness).
It has bagged many awards and accolades such as By Dun & Bradstreet, awarded as No.1 Company in power equipment (2015), National Award for Best Research and Development Efforts in 2007, Golden Peacock Innovative Product / Service Award-2007 and many others.
Competitive analysis in the Marketing strategy of Crompton Greaves –
An industry where supply chain synergies are important when it comes to competing with the peer companies, the operational processes and the experience of the firm is equally important. Crompton Greaves competes with local national and international companies like Samsung, Philips, Schneider Electric, 3M, Havells and many others.
Crompton Greaves compete with the competitors in the market on the basis of the factors such as penetration in the market, product portfolio, strategic partnerships with other companies, quality of products, price, technological advancement etc.
Market analysis in the Marketing strategy of Crompton Greaves –
Rising labour cost, digital awareness, government policies & regulations, automation in the industry, climatic conditions and changing lifestyle & growth are some of the variables playing a vital role changing the industry landscape in the competitive market.
High entry and exit barrier are what made the companies invest more on technology advancement part and building synergies across the supply chain. 
Customer analysis in the Marketing strategy of Crompton Greaves –
Customers of Crompton Greaves are middle class and lower-middle-class group in the retail business while resellers, retail outlets, wholesalers, distributors and corporate customers are the other customer group Crompton greaves serves to.
Liked this post? Check out the complete series on Strategies