The British Broadcasting Corporation popularly known as BBC is a British public service broadcaster has London as its headquarters. It is the world's oldest national broadcasting organization and the largest broadcaster based on the number of employees.
It employs over 25000 staff in total and has been operating predominantly in the UK and outside the UK as BBC worldwide for serving communities with news, television services, entertainment/infotainment services and online media contents.
Segmentation, targeting, positioning in the Marketing strategy of BBC –
Since the British broadcasting company serves customer from diverse group worldwide, therefore, it uses a mix of demographic, Psychographic, geographic and behavioral segmentation strategies.
Operating in such wide array of offerings can only be successful when a company can adapt to the changing population variables and demand dynamics, and BBC has been successful in understanding the same and uses differentiated targeting strategy.
BBC has positioned itself as a brand educating, informing, helping people in learning reflecting the cultural value of the different communities globally. It uses value-based positioning strategy for the same.
Marketing mix – Here is the Marketing mix of BBC.
Mission- "To enrich people's lives with programmes and services that inform, educate and entertain"
Vision- "To be the most creative organization in the world"
Tagline-"Where it begins"
Competitive advantage of the Marketing strategy of BBC –
Strong Product portfolio: To cater to the needs of the different customer Segments Company has been offering services to not the only UK but to various nations globally and to be competitive in the market company has not only been focussing on their core of television and Radio but have been emerging in the social media space too.
Stronghold in the UK: Despite increased competition the company has been successful in reaching more than 95% adult population of UK every week and 79 % of overall Television networks. While in online media the services have been used by 51.5% of UK adults.
BCG Matrix in the Marketing strategy of BBC –
It operates in strategic business segments such as television services, Radio networks, News, Entertainment/ infotainment, online content etc.  
The strategic business verticals it operates into star in the BCG matrix as in most of the segments the company have a dominant position in the market such as US, UK, and European nations while on a global basis these business segments have to compete with the local and national companies.
Distribution strategy in the Marketing strategy of BBC –
The Company has presence in more than from 150 different countries with broadcasting different contents in more than 100 languages.
It communicates with the communities globally with the medium such Television, Radio, Social Media, online websites etc. On receiving £289 million funding from UK government which is equivalent to £ 85 million funding per year to 2020 company will expand its services.
Brand equity in the Marketing strategy of BBC –
The brand BBC is widely recognized in the media & broadcasting industry and in terms of quality; appreciation index ('AI') scores for television is 80.3 and for radio is at 81.
Some of the awards winning content broadcasted by BBC are 19 British Academy television awards as of May 2017, 13 RTS programme awards as of March 2017, 5 Golden Globes awards as of January 2017 and many others.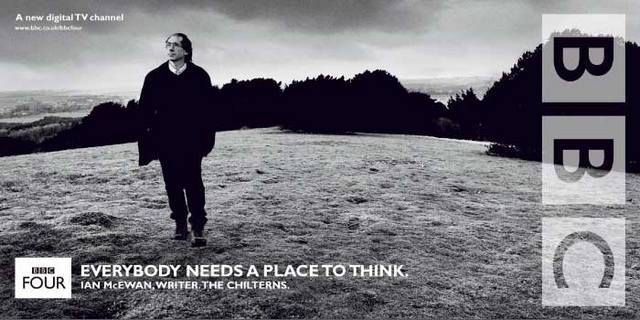 Competitive analysis of the Marketing strategy of BBC –
Reaching its audiences in line with the consumption pattern of the customers from the different ages is where most of the companies in information and media broadcasting are competing.
In the competitive television & radio market, time spent by young audiences has fallen by 20% to 30%. Customers on large are shifting to social media platforms whether they are young or old age customers.
It competes with news & broadcasting companies, social media networks in one or other segments such as entertainment, news, digital informative channels like TV, radio etc.
Market analysis of the Marketing strategy of BBC –
The industry in which BBC operates has been affected by various factors such as broadcasting rights, technology life cycle, a rapid growth of Social networking sites, changing customer behaviors, government regulations, supply-side constraints, content modulation and penetration in the market.
BBC primarily focuses on European markets and in a region such as UK, Germany, Canada Asia Pacific, and Africa.
 Customer analysis in the Marketing strategy of BBC –
The customers of BBC  are people from all age group globally.The objective of BBC is to represent and serve the diverse communities of all of the nations and regions especially the UK.
It helps the consumers in supporting them through their learning processes in order to make them understand the different events going on worldwide and how it will shape the culture, life and economic/ financial situation of the nations.
Liked this post? Check out the complete series on Strategies