Headquartered in Rochester, New York the company was founded in 1853. The Bausch + Lomb an American company is one of the world's largest suppliers of eye health products, lens care products, including contact lenses, implants for eye diseases and medicines.
Its Ray-Ban brand of sunglasses was sold in 1999 to the Italian Luxottica Group. Bausch + Lomb was a public company listed and it was acquired by Warburg Pincus PLC in 2007 while in May 2013, Valeant Pharmaceuticals purchased it from Warburg Pincus LLC for $8.57 billion in cash. Currently, the company is headquartered in Bridgewater, New Jersey and have more than 14000 employees serving in 36 countries.
Segmentation, targeting, positioning in the Marketing strategy of Bausch and Lomb –
Segmentation facilitates an organization/firm to understand the different demand pattern based on the population characteristics which can be defined based on Health conditions, the standard of living, hygiene factors and age groups to which an individual belongs to.
Bausch + Lomb use mix of Psychographics, demographic and geographic segmentation strategy.
It targets customers from upper middle & upper-class social group, Professionals & Executives, therefore, uses selective targeting strategy.
The company has positioned itself as a firm focusing on well being of its customers in eye care industry through varieties of services and offerings under one roof. It uses value-based positioning strategy.
Marketing mix – Here is the Marketing mix of Bausch and Lomb.
SWOT analysis – Here is the SWOT analysis of Bausch and Lomb.
Mission- "To help you see better to live better"
Vision- "Not Available"
Tagline-"See better, Live better"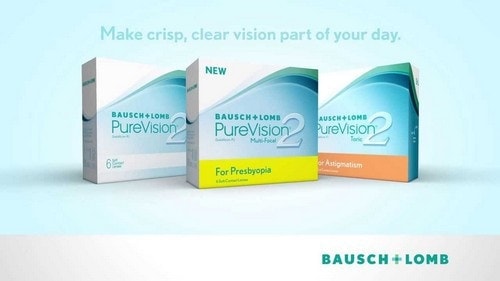 Competitive advantage in the Marketing strategy of Bausch and Lomb –
Strong Parent company: The Company is a part of Valient pharmaceuticals International Inc. which is diversified company dealing in drugs, surgical and medical equipment, a broad range of branded & generic over-the-counter (OTC) products and medical devices, which are marketed directly or indirectly in more than 100 countries.
Brand Image: A brand with a rich heritage of more than 150 years and strong root in some of the developed nations is what helps the company in being competitively ahead of other players in the market.
BCG Matrix in the Marketing strategy of Bausch and Lomb –
The Bausch and Lomb operate in segments such as Vision Care, Pharmaceuticals, and surgery equipment.
It vision care business vertical deals in Eyecare Products & Contact Lenses, Pharmaceuticals deals in Medicines for diseases and irritations related to the eye while surgery deals in aids and ailments.
Bausch+ Lomb's all strategic business units (SBU's) are stars in the BCG matrix.
Distribution strategy in the Marketing strategy of Bausch and Lomb –
The revenue contributor for the company is U.S. and Canada, Puerto Rico, China, and Japan, which represent 65%, 3%, 3% and 2% of the total revenue (for 2016).
The over-the-counter products of the company are marketed in more than 100 countries globally. Its products are sold through wholesalers, distributors, company sales force, e-commerce sites and franchised stores.
In some of the markets it operates into, products are directly sold to physicians, hospitals and large drug store chains.
Brand equity in the Marketing strategy of Bausch and Lomb –
Bausch + Lomb uses advertising means such ascustomer advertisement, mailings, advertisement in medical periodicals, trades, and medical conventions/ seminars and sponsoring medical education symposia are used by the company to increase awareness in the market.
The brand has been ranked 121st on Forbes magazine list of America's largest private companies.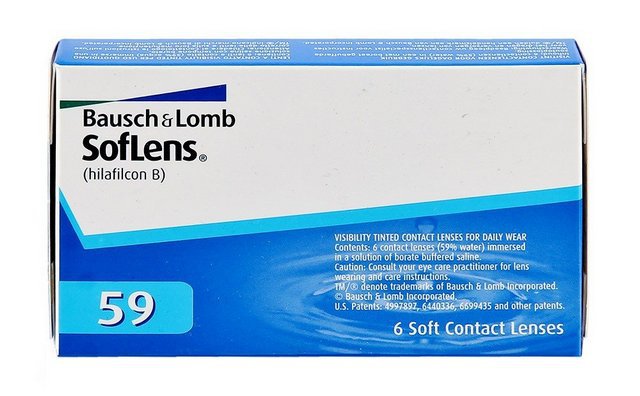 Competitive analysis in the Marketing strategy of Bausch and Lomb –
The Company competes in one or more business segments with the companies such as Johnson & Johnson, Vision care Inc., Abbott Medical Optics Inc., Alcon and much more.
Since it operates in interrelated segments, therefore, it faces competition from biotechnological companies, Medical devices companies, OTC firms and generic products manufacturers in the eye health market from mid-size and smaller, regional and entrepreneurial companies with fewer products in niche areas or regions.
Market analysis in the Marketing strategy of Bausch and Lomb –
The industry in which Bosch & Lomb operates works on innovation and technical superiority. Since there are very limited MNC's operating in this market, the success of any firm in the industry depends on factors such as government regulations, Seasonality of Business, labor cost, generic products in the local markets, rapidly changing technology.
Research & development and patents help the companies to maintain their market share and exploit the opportunity by using price skimming strategy.
Most of the companies operating in the industry do forward and backward integration in order to capture the large customer base.
Customer analysis in the Marketing strategy of Bausch and Lomb –
Its customer group consisting of physicians, pharmacies, and wholesalers, franchised stores to whom products are sold through own sales force or wholesalers.
The customers of Bausch & Lomb are from the tier 1 & tier 2 cities and are those who are from upper middle or upper-class income group, the majority of which are in age group of 15-40 years.
Liked this post? Check out the complete series on Strategies