Mars Incorporated is an American multinational company primarily engaged in production and marketing of confectionery, Petcare, drinks and other foods products. Mars has a wide range of popular products in all categories and is focused on producing nutritious products. Mars has a presence in over 78 countries globally and is a privately owned company.
Strength in the SWOT Analysis of Mars :
Geographic presence: Mars has a strong geographic presence with operations in over 78 countries globally. Mars Chocolate is present in over 21 countries whereas Mars Petcare in over 50 countries. Mars is also expanding its operations in emerging markets which helps reduce its business risks.
Sustainability initiatives: Mars has set itself various sustainability goals for the future, one of which is an elimination of Greenhouse gases from Mars' operations by 2040. It has also set goals for efficient water usage and reducing its waste creation. Such initiatives help the company to set sustainable long-term goals as well as reduce its operation costs.
Strong product portfolio: The Company has various popular products in the Petcare as well as in the chocolate category for example; in the Petcare industry Pedigree, Royal Canin, Whiskas etc. and in the chocolate industry Mars, Galaxy, and Snickers etc. Mars has a strong portfolio of products in the drinks category as well. With strong product portfolio in different segments, Mars has a wide range of customers to target and also increase its market penetration.
Focus on offering Nutritious products: Mars has focused its approach to making the nutritious pet as well chocolate products. Mars has focused on reducing the calorific content in its products. There is a latent demand for nutritious products as people are getting more health aware throughout the world.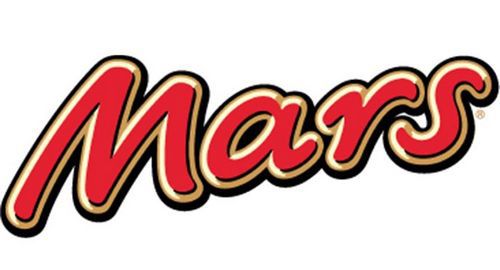 Weaknesses in the SWOT Analysis of Mars :
Product recalls hamper image: Mars has had its share of controversies regarding its products. There have been several recent instances where Mars has had to recall products, for example; In June 2016, Mars had to recall some of its chocolate products in North America. Such instances especially in the consumer product category affect the image and business of the company.
Opposition for using animal rennet: Mars has had its share of protests for using animal rennet in its products which create a bad image of the company especially the vegetarians who opposed using animal rennet in Mars' products.
Opportunities in the SWOT Analysis of Mars :
Growth in confectionery: The confectionery market has shown positive growth globally in the recent years and is expected to grow at a fast rate in the future. Mars is set to be benefitted by the growth in the confectionery industry.
Growing Petcare industry: The Petcare industry around the globe has shown a slow but steady growth. Mars, being one of the largest Petcare food manufacturers in the world, is well positioned to grab the opportunity created.
Improving Lifestyle in emerging markets: With improving lifestyle in emerging markets, the Petcare, as well as the confectionery industry, is expected to grow rapidly in these markets especially in India and China. Mars is well equipped to tap the demand created in the emerging nations.
Combining Mars and Wrigley businesses: In October 2016, Mars announced merging its business operations with Wrigley, to form Mars-Wrigley Confectionery.  This will help the company to increase penetration as well as offer more products and increase bottom-line.
Threats in the SWOT Analysis of Mars :
Intense competition across categories: Mars is subjected to competition across its product categories. In Petcare category, it faces competition from PetSmart which has various products in the category. In confectionery, it faces competition from the likes of Mondelez International, Nestle and Hershey's etc. Such competition limits market share and induces price wars which affect profitability.
Increasing Health consciousness: There is an increasing awareness toward health across the globe especially in the developed markets. Although, Mars has focused on decreasing calorific content in its products the increasing awareness may divert the focus of the consumers to other products and hence it is still a threat.
Increasing wages in the US: Labour wages have been increasing in the US have increased in the recent years causing an overall increase in the production as well as transportation cost for Mars.
Liked this post? Check out the complete series on SWOT