Yes Bank is a popular Banking and Financial Services company that was formed during the year 2004 and is headquartered in Maharashtra, India. It has been recognized as the fastest and the top growing bank in India. It develops most of its revenues by means of arranging syndicated loans and also by means of corporate banking.
Yes Bank operates as three main entities like Yes Bank, Yes Capital, and Yes Asset Management Services. Their business operations take care of Commercial Banking, Corporate and Institutional Banking, Investment Banking, Corporate Finance, Financial Marketing, and Retail Banking. As of now, Yes Bank has about 1150 branches and more than 1800 ATMs in India.
It has a balance sheet of about Rs, 250,000 crores and Gross NPA of about 1.73% thereby making it the fourth largest private bank sector in India. This bank has been listed in the National Stock Exchange of India, Bombay Stock Exchange, and London Stock Exchange.
Yes Bank is committed to its customers to provide comprehensive banking and financial solution. It also provides their corporate clients with a complete collection of investment and banking services in India and at the global level by collaborating with the financial partners.
About Yes Bank
Type: Commercial bank
Industry: Banking
Founded: 2004 in Mumbai, India
Founders: Rana Kapoor, Ashok Kapur
Headquarters: Mumbai, India
Area served: India
Current CEO: Prashant Kumar
Number of employees: 14,000+
Major products: Retail banking, corporate banking, investment banking, wealth management, and insurance
Through this article, let us discuss the SWOT analysis of Yes Bank.
Strengths in the SWOT Analysis of Yes Bank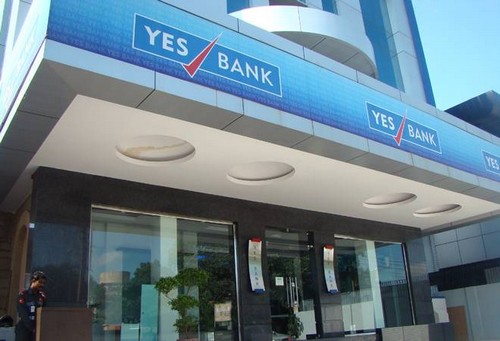 Largest Private Sector Bank – Yes Bank is India's fourth largest private sector bank. It is recognized the top and fastest growing bank in India Banking League Tables by the prestigious media houses and Global Advisory Firms.
Diversified Business – Yes Bank has its business operations in many areas like Commercial Banking, Corporate, and Institutional Banking, Investment Banking, Corporate Finance, Financial Marketing, and Retail Banking.
A Large Number of Customers – Yes Bank handles a large number of customers in an effective way.
Management – Yes Bank has top management who are very experienced and take any business decisions effectively for the proper functioning of the business goals.
High-End Technology – Yes Bank makes use of high-end technology for its smooth functioning banking and financial activities.
Fund Raising – Yes Bank has the ability to raise funds as they have deals with foreign shareholding.
Human Capital – Yes Bank has the efficient human capital to carry out its end to end activities.
Accessibility – Yes Bank account holders can access their banking activities any time and from anywhere. It provides more efficiency and better convenience.
Listings – Yes Bank has been listed in the National Stock Exchange of India, Bombay Stock Exchange, and London Stock Exchange.
Awards and Recognition – Yes Bank has been popular and is a proud achiever of many awards like 'India's Fastest Growing Bank of the Year' given by Bloomberg UTV Financial Leadership Awards during the year 2011 and the 'Bank of the Year India' by The Banker London during the year 2015.
Weaknesses in the SWOT Analysis of Yes Bank
Security over Digital Media – Since the banking and financial transactions of Yes Bank happens through the use of digital media, there is a high risk of security in their business operations. The acceptance level of people to involve money through digital mode is not favored by many.
Use of Digital in Rural Area – In most of the rural areas, the usage of digital media is not strong for banking and financial purpose.
Heterogeneous Client – Yes Bank is poorly prepared to address the heterogeneous client requirements.
Change in Laws and Regulations – Whenever there is a change in law and regulations imposed by the government, it can affect the business operations of the bank.
Opportunities in the SWOT Analysis of Yes Bank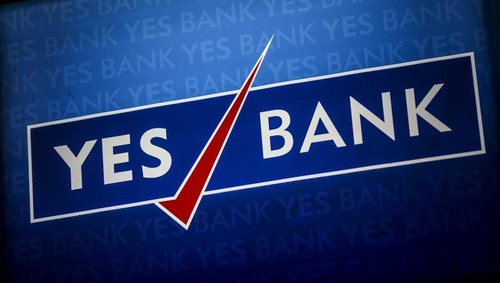 Large Asset in one Client – Yes Bank has large assets per client that provide a huge opportunity to serve them and also grown in the banking and financial services.
Global Market – Yes Bank has a lot of visibility in the global market with fewer barriers. This is providing an opportunity for the bank to go global and thrive their business goals.
Expanding Services to Clients – Yes Bank offers expanded advisory and customized services to the clients, banks, and investors. This will try to provide them an opportunity to enhance their business.
Business goals towards middle and lower income groups – Unlike the other banks who mainly targets upper middle-class sectors, Yes bank expands its business to even cater to the middle and lower income group of the society.
Awareness in Digital Media – Increasing awareness in the digital media among people provides a huge opportunity to the bank to cater more customers.
Threats in the SWOT Analysis of Yes Bank
Security Issues – At any time, if the bank faces any security-related issues then it becomes a serious threat to the bank. It would be difficult to gain customer confidence again later in such cases.
High Fee ­– The bank's high fee negotiating power of the clients is indeed a huge threat to the bank's business.
Global Competitors – The presence of many global giants in the banking and finance services, is a big threat for the bank to sustain in this market.
Liked this post? Check out the complete series on SWOT