Hennes&Mauritz (H&M) group is headquartered in Sweden. It is a fashion and Design Company. It is well-known for the brand Weekday, H&M Home, and MARKET. The various products of H&M have unique designs and are strong in their design and quality. This brand gives so much importance to the fashion world.
This brand is recognized across the globe for its fashion products and has many store locations. Their products are also available online. It has its presence in almost 60 countries and has a strong financial performance.
Through this article, let us discuss the H&M competitors.
1) Zara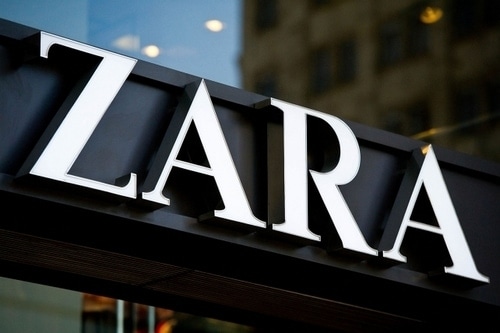 Spanish clothing and accessories brand, Zara was founded in the year 1975. It is one of the topmost fashion companies. It is owned by the largest distribution group, Inditex. Their business operations include design, production, and sales through many retail outlets.
This brand was founded by Amancio Ortega and RosaliaMera. They had opened the first store of Zara in a street in Galicia, Spain which was in the name Zorba. Over the years, this company started its operations in Portugal, France and so on. The various products of Zara cater to the necessities of men, women, and kids clothing, accessories, and bags. The products designs are best suited to the trends of the consumer.
One of the main strength of Zara products is its unique designs. The company has many designers who work for them. The company is well-known for launching many designs every year. Due to their brand value and its strong presence worldwide, Zara is considered one of the top H&M competitors.
2) Uniqlo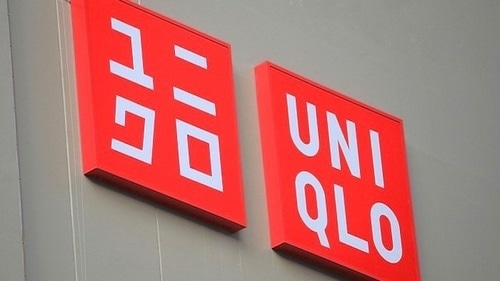 Uniqlo is a Japanese Fashion brand which was established in the year 1949. The company operates in Japan and in several other countries. Uniqlo is considered the fastest retail group which aims to provide comfort to people. The product of Uniqlo is unique from other brands.
They offer great clothing, latest fashion clothes, and good quality clothes. The company adapts to foreign culture quickly without weakening the culture of Japan thus providing excellent designs in casual wear. Uniqlo has been positioned itself as a modern company that sells its products at affordable prices.
The store's design keeps changing in order to meet the market trends. Due to their sound operational strategy and innovations, Uniqlo is regarded as one of the top H&M competitors.
3) Gap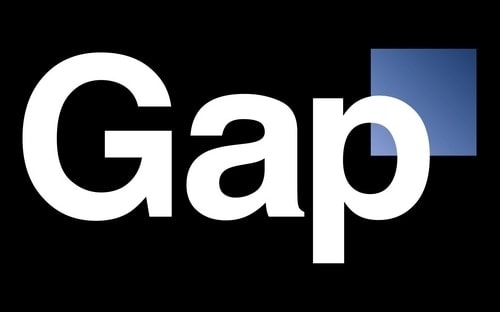 Founded in the year 1959, Gap is headquartered in San Francisco, California. It is an American retail company, manufacturing clothes which are founded by Donald Fisher and Doris F Fisher.
The company provides accessories, apparel, and various personal care products for women, men, and children. The various brands under Gap are Gap, banana republic, Old Navy, Intermix brands, and Athleta. Their products are sold through franchisee stores, company stores, and online.
It is a complete store for a complete family. It has a strong dealership network and thus able to reach its customers worldwide. The products of Gap are long-lasting. It has about 3,250 stores worldwide. Due to their excellent brand, Gap is considered one of the top H&M competitors.
4) ASOS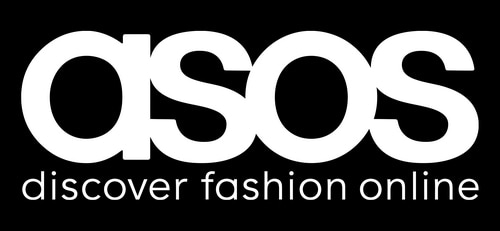 ASOS is a global fashion brand and an online retailer that produces and offers a wide range of fashion-related products. It sells over 850 brands and also has its own range of accessories and clothing. It sells its product through localized mobile and web.
The products of this brand are women's wear and men's wear, accessories, jewelry, beauty collections, and footwear. A much part of the resource of the company is invested in their mobile app. One of the main features of this app is that the customer can upload images of clothing they require and the app would match and return a range of similar items that the company has.
It is a one-stop fashion destination for people of all ages. It connects with customers through various platforms like Facebook, Twitter, Instagram, YouTube and many more. As it is the fastest growing brand and focus on international expansion, ASOS is regarded as one of the top H&M competitors.
5) Macy's

A well famous American department store, Macy's was established in the year 1858. It is the largest department store in the US. It is focused on the operation of websites, stores, and mobile applications. The business operates with the brand name Bloomingdale's, Macy's and Bluemercury and sells products like apparel, accessories, home furnishings, cosmetics, and other consumer goods. This company has sponsored the famous fireworks display in the city named Fourth of July during the year 1976.
The company's largest department store in the world is Herald Square. The company ships products to about 100 countries in the world. The stores are excellent, high-profile and always updated to attract the customers and keep their trends up to the mark.  Due to their excellent brand recognition, Macy's is considered one of the top H&M competitors.
6) American Eagle Outfitters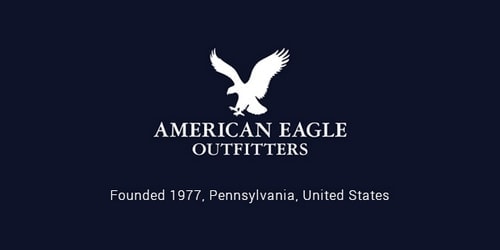 A popular American accessories and clothing retailer, American Eagle Outfitters is headquartered in Pennsylvania, US.  This brand caters to all fashion requirements of men and women. The popular products of this brand are polo shirts, jeans, sweatpants, graphic T-shirts, vanity boxers, briefs, swimwear, outerwear, and Henley shirts.
It is a chain of mall-based stores which sells casual and outdoor fashion apparel. It has about 700 stores in Canada and the United States. It has a steady growth in the fashion industry since 1977. This brand has been expanded to other sub-brands like kids and Aerie which has different segmentation to reach many customers. It has good sales and revenue in the United States. As American Eagle Outfitters is a fastest growing brand, it is considered as one of the top H&M competitors.
7) Abercrombie and Fitch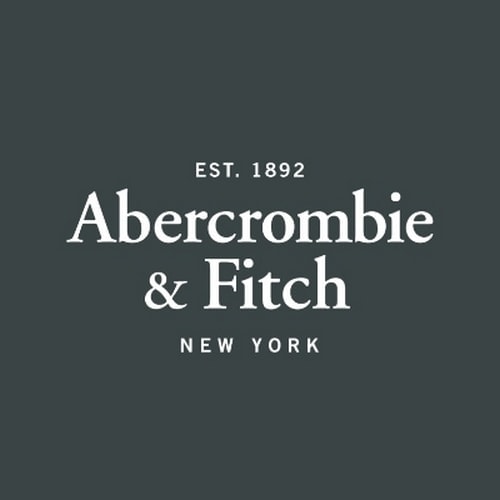 Abercrombie and Fitch is an American retailer which mainly focuses on casual wear for people it the age group 21 to 24. It is headquartered in Ohio, US and has about 1049 stores. The company operates in two segments, Abercrombie and Hollister.
The various products offered by this brand are personal care products, apparel, and accessories for people of all age group. The company sells their products through their stores, third-party wholesale, direct-to-consumer operations, franchise, wholesale, and online. One of the unique concepts of this brand is that it makes use of male models and brand representatives of their stores.
The design of this brand is excellent and fresh and people would love it. Due to their global presence and excellent quality of their product, Abercrombie and Fitch are considered as one of the top H&M competitors.
8) Forever 21

An American fast fashion retailer, Forever 21 is headquartered in Los Angles. Established in the year 1984 this company products and sells clothing and accessories. This brand is known for its low price and trendy offerings. Various products sold by the company are beauty products, accessories, and clothing for kids, men and women. It is the fifth largest specialty retailer in the US.
It serves the customers across the globe. This brand always stays updated with the latest fashion trend. Their stores have new things every day to attract customers. The products of this brand are affordable. This brand is more customers friendly.
They focus on the customer feedback and implement it more efficient and immediate to suit their requirement. Due to their brand value and quality, Forever 21 is considered one of the top H&M competitors.
9) Chanel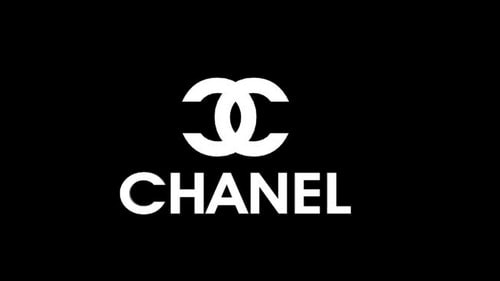 Chanel is a privately owned company in France which is established in the year 1909. It is a high fashion house that specializes in ready-to-wear clothes, fashion accessories, and luxury goods. This brand is famous for the 'little black dress', and the 'perfume No.5 de Chanel'. It makes use of the jersey fabric to produce garments and hence the clothes were comfortable. It is a well-known brand and has a brand value of about $7.2 billion.
The main strength of this brand is that the style and comfort of the clothes. It is also famous for its classic and latest design to suit the need of the customers. Due to their brand value and high revenue based company, Chanel is considered one of the top H&M competitors.
10) Benetton Group

A global fashion brand, Benetton group is based in Italy. This brand was founded in the year 1965 and has a network of about 5,000 stores in the main international markets. The brand's core business is the production of clothing lines under the name United Colors of Benetton and Sisley.
At present, this brand is one of the best and well-known fashion companies across the globe. This company is popular for sponsorship of many sports events. It is popular among its customers for its good quality fabric used in their clothes. It has great distribution channels worldwide.
It has a consistent growth rate which is a great strength to the company. Due to their strong brand awareness and their attractive marketing campaigns, Benetton group is considered as one of the top H&M competitors.
11) Topshop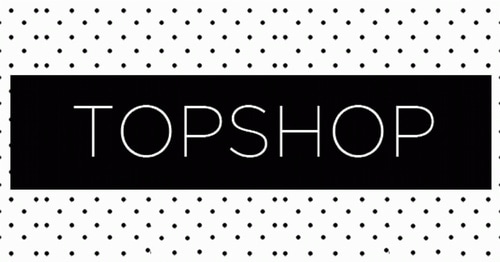 A British multinational retailer, Topshop is fashion industry manufacturing accessories, make-up products, shoes, and clothing. This company was established in the year 2003 and has about 500 stores across the globe with an online store as well.
It is an innovative brand which offers a wide range of product at an affordable price. It is a one-stop fashion shop which always updates its products to meet the demands of the current fashion. The main strength of this brand is the store that is easily accessible at any location. It also provides its services through a rich website which has an interactive design.
It has its presence in many networking sites like Blog, Facebook, Twitter and many more. Due to their affordable prices and various concessions available with the brand, Topshop is considered as one of the top H&M competitors.
12) Louis Vuitton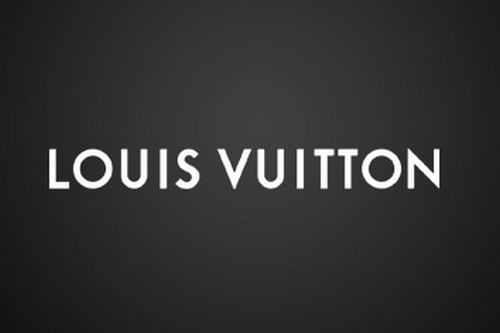 Also regarded as a top H&M competitor, Louis Vuitton is established in the year 1854 and headquartered in France. It produces various products like ready-to-wear, watches, accessories, books, and sunglasses. It is one of the world's largest fashion brands and its products are sold through various channels like department stores and online commerce.
It has about 460 stores across 50 countries. The products of Louis Vuitton have never compromised in quality and it is one of the biggest strength of this brand. This brand has a strong association with class and status.
Louis Vuitton is also known for its personalized luggage which is identified on the label. The design team of this company consists of top designers in the world. Due to their high-quality products and its brand value, Louis Vuitton is considered one of the top H&M competitors.
13) Mango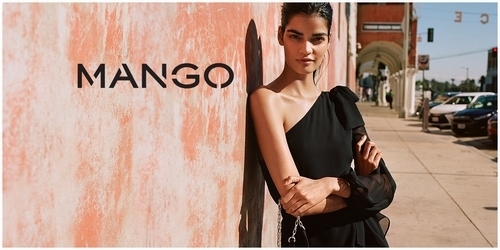 A Spanish clothing design and manufacturing company, Mango is headquartered in Spain. It was introduced in the year 1984. It is one of the leading fashion industries in the world. This company has a wide network of about 2,200 stores in about 109 countries.
Their products cater to the fashion requirements of men, women, and kid. It has a strong brand value across the world. To enable technology-oriented service, it also provides online services which provide a user-friendly website to their customers to make their buying easy. The products designed by the company are unique and liked by people of all age group.
This company ensures that fashion trends are met and keep their offline and online stores updated all the time. Due to their product quality and a wide range of products, Mango is considered one of the top H&M competitors.
Conclusion
Fashion trends keep changing always and the fashion industries move at a very fast pace to achieve their business goals and objectives. H&M is making use of the expertise and considering the current trend in fashion to drive the fashion world to a better tomorrow.
If you liked this article, we bet that you will love the Marketing91 Academy, which provides you free access to 10+ marketing courses and 100s of Case studies.