The top Dropbox competitors are Google Drive, Box, Amazon Drive, OneDrive, iCloud, Sync.com, pCloud and others. Dropbox is a file hosting service that is operated by an American company, Dropbox. It was established during the year 2007 and is headquartered in San Francisco. It provides cloud storage, file synchronization, client software, and personal cloud.
In the current era, where every business deals with voluminous data and requires storing and retrieving in a smart way, Dropbox is exactly what is required for any business. It creates a distinct storage area like a file in the user's computer. It then synchronizes it with the company servers thereby making it compatible with many devices.
Dropbox's storage is quite flexible to store the data as the businesses data will increase or decrease. It has a special setting that helps in easy recovery of files. As of August 2023, Dropbox has more than 700 million registered users.
Being a technology-oriented company particularly into storage, Dropbox does see a lot of competitors. Here is a list of top Dropbox competitors.
Top Dropbox competitors
1) Google Drive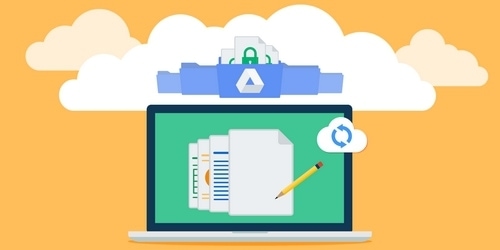 Product Type: Cloud storage and file-sharing service.
Industry: Cloud computing.
Founded: 2012.
Founders: Lars Rasmussen and Urs Hölzle.
Headquarters: Mountain View, California, United States.
Area Served: Worldwide.
Current CEO: Sundar Pichai.
Google Drive is a popular file storage and synchronization service that is developed by Google. It was launched during the year 2012. It allows users to store files on their servers, share files, and synchronize files across various devices. It can be accessed through websites and also through an app.
It also has offline capabilities for Windows and macOS computers, iOS and Android tablets and smartphones. Google Drive includes Google sheets, docs, slides and office suite that allow collaborative edit for documents, presentations, spreadsheets, forms, drawings, and more.
Google Drive has over 2.5 trillion files stored by its users. 31,255 companies use Google Drive. Google Drive takes up 36.81 percent of the file-hosting industry. Google Drive has around 800 million monthly active users.
It provides organizations with unlimited storage of files up to 5TB in size. The main strength of Google Drive is that it is accessible from any online platform and it makes sharing of documents easy. It has an easy interface between its elements. Google drive provides its users with 15 gigabytes of free storage and due to which it is a top Dropbox competitor.
2) Box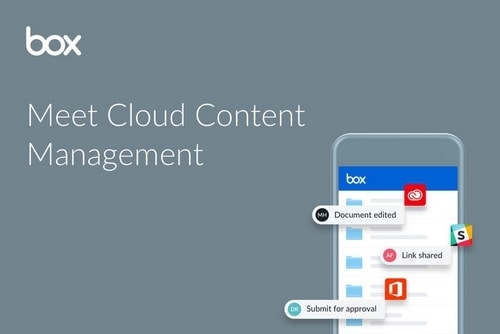 Product Type:  Cloud storage and file-sharing service.
Industry: Cloud computing.
Founded: 2005.
Founders: Aaron Levie and Dylan Smith.
Headquarters: Redwood City, California, United States.
Area Served: Worldwide.
Current CEO: Aaron Levie
Also a top Dropbox competitor, Box is a cloud content management and file sharing service suitable for many businesses. Established during the year 2005, Box services are available for official clients and apps for macOS, Windows, and many mobile platforms. Box is used by 97,000 companies and 68% of the Fortune 500.
Box allows users to manage, access, and share the files/data securely from any place. It is one of the most innovative tools where it enables the organization to store all images, documents, videos and many more securely in the cloud. This enables everyone in the organization to easily access, update, share and also comment from any device.
Revenue for fiscal year 2023 was $990.9 million. GAAP gross profit for the fiscal year 2023 was $738.3 million.
Having the enterprise-grade security, Box provides what is required to power a digital-first business. Box protects all content using advanced security controls. It meets the global compliance and privacy requirements thereby protecting the flow of information throughout the enterprise. It simplifies the current business process and due to which Box is indeed a top Dropbox competitor.
3) Amazon Drive

Product Type:  Cloud storage and file-sharing service.
Industry: Cloud computing.
Founded: 2011.
Founders: Jeff Bezos.
Headquarters: Seattle, Washington, United States.
Area Served: Worldwide.
Current CEO: Andy Jassy
Yet another Dropbox competitor, Amazon Drive is a cloud storage application that is managed by Amazon. The various services offered are file backup, secure cloud storage, photo printing, and file sharing. By using an Amazon account, the files and folders can be transferred and managed across multiple devices like desktop applications, web browsers, tablets, and mobiles.
It is an excellent location to back up the videos and photos. Users can organize and edit the photos online on the web. Using mobile devices, a user can set the Auto-Save to back up the videos and photos on the mobile device. Using a desktop, users can schedule one-time upload to save all the photos. On July 29, 2022, Amazon announced that the service would be discontinued on December 31, 2023, whereas Amazon Photos is continued.
Amazon Drive provides unlimited photo storage using Amazon Prime subscription or a Kindle device. It also provides paid storage service. The main features of Amazon Drive are file sharing, Amazon prints, multilingual support, and digital media players.  Due to the extensive availability of features, Amazon Drive is a top Dropbox competitor.
4) OneDrive
Product Type:  Cloud storage and file-sharing service.
Industry: Cloud computing.
Founded: 2007.
Founders: Keith Coleman and Chris Jones.
Headquarters: Redmond, Washington, United States.
Area Served: Worldwide.
Current CEO: Satya Nadella
A Microsoft file hosting and synchronization service, OneDrive is owned by Microsoft. It was launched during the year 2007. It is used to store files and personal data in the cloud, and also to share and sync the files. It can be used across various platforms. OneDrive facilitates sharing of files and photos in an easy way by sending a link through text, email, Facebook, or iMessage.
A user can save files and photos to OneDrive and access it from any location using a tablet, phone, or computer.OneDrive also provides offline access and the user can access the files even when offline. It keeps the files safe. The maximum storage limit for OneDrive in 2023 depends on the subscription plan and the number of licensed users. For most subscription plans, the default storage space for each user's OneDrive is 1 TB. However, depending on the plan and the number of licensed users, the storage can be increased up to 5 TB
In case if the user's device faces any issues, the files will be safe. The OneDrive is encrypted by means of SSL. The main features of OneDrive to enable users to work safer and smarter, placing files in OneDrive thereby saving space in PC, make use of the phone to scan and save documents, business cards, or whiteboard notes in OneDrive, set expiration date for various links in OneDrive thereby increasing the security.
5) iCloud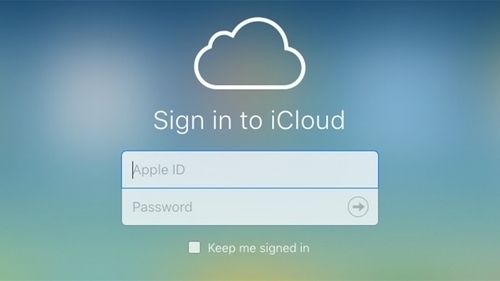 Product Type:  Cloud storage and file-sharing service.
Industry: Cloud computing.
Founded: 2011.
Founders: Apple Inc.
Headquarters: Cupertino, California, United States.
Area Served: Worldwide.
Current CEO: Tim Cook
iCloud is an Apple product, which provides service related to cloud storage and cloud computing. iCloud was launched during the year 2011. It provides the users a provision to store data like photos, documents, and music on remote servers that can be downloaded to macOS, iOS, or Windows device. The iCloud also provides ways to wirelessly back up the iOS devices directly to the iCloud instead of being dependent on manual back up.
iCloud includes a free email account and 5 GB of free storage for data. For more storage and additional features, users can upgrade to iCloud+.
Users can even share files instantly by linking accounts through AirDrop wireless. The main strength of iCloud is Apple integration, competitive pricing, and storage optimization. Each Apple device is connected well to each other thereby making the data transfer smooth. The backup of iPhone or iPad is securely stored on iCloud. Hence, it can be accessed at any place. iCloud is available at a feasible price and there are many plans for the users.
6) Sync.com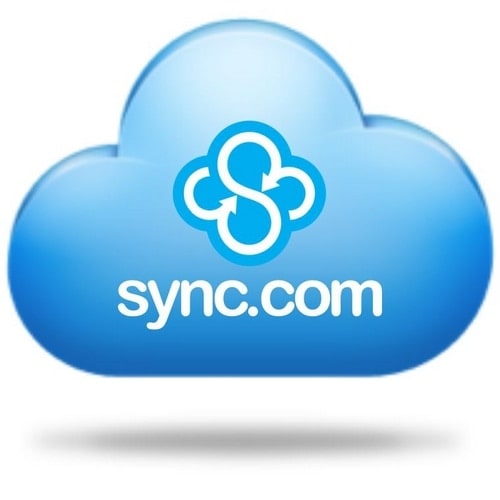 Product Type:  Cloud storage and file-sharing service.
Industry: Cloud computing.
Founded: 2011.
Founders: Jonathan Smith, Stephen Butler, and Simon Jones.
Headquarters: Toronto, Ontario, Canada.
Area Served: Worldwide.
Current CEO: Jonathan Smith (2011–).
A top Dropbox competitor, Sync.com is a popular cloud service that is used to share and access files from any device virtually. It provides an easy way for file access and sharing. It protects the user's privacy with end-to-end encryption thereby ensuring the data is safe and secure.
Users will have to create an account for using this service. Once the account is created and the app installed, files and folders added to Sync will be backed up to the cloud. It will then get synced instantly to all the connected devices. Sync is perfect for file sharing among teams and also with clients.
The number of people using Sync grew into the multi-millions, with record levels of Petabytes stored and files shared in 2022.  As of January 2023, over 2 million individuals and businesses worldwide use Sync.com's products to share big ideas, store important information, and collaborate on game-changing projects. Sync has Over 4.1 million files shared per day. Sync has users in over 180 countries. It has Over 950,000 business accounts. It has Over 7.1 billion files securely stored and Over 4.1 million files shared per day.
One of the most important features of the Sync is that it has been designed to protect user's privacy. Their unique cloud storage platform and apps contain end-to-end encryption that protects files that are added to Sync from unauthorized access. Sync.com is an ideal solution for storing and sharing confidential data, thereby making it a Dropbox competitor.
7) pCloud

Product Type:  Cloud storage and file-sharing service.
Industry: Cloud computing.
Founded: 2013.
Founders: Lukasz Stefanko.
Headquarters: Zurich, Switzerland.
Area Served: Worldwide.
Current CEO: Lukasz Stefanko
pCloud is a cloud storage service provider based out in Switzerland. It provides the world with a complete easy-to-use cloud storage solution for businesses and individuals. It is a personal cloud space to store all files and folders. It has a user-friendly interface that clearly shows the location of all files and its operations. pCloud is available for any platforms.
When the user installs pCloud on their computer, the app creates a secure virtual drive that expands the local storage space. Any change done in the pCloud is immediately reflected on the computer, tablet, or phone. All the devices are instantly synchronized and the user can have a direct access to any updates. The various pCloud applications available are pCloud for web, mobile, and desktop. cloud's web platform allows users to preview, download, upload, share any files.
In 2022, pCloud announced that they have 16 million users worldwide. pCloud is used by companies majorly from the United States with 113 customers.
pCloud for Mobile allows users to download the pCloud application to the mobile device and makes use of mobile for all operations like upload, download, share etc. The pCloud Automatic Upload feature backs up the mobile photos, videos to the cloud. pCloud for Desktop application creates a secure virtual drive on the computer.
8) SpiderOak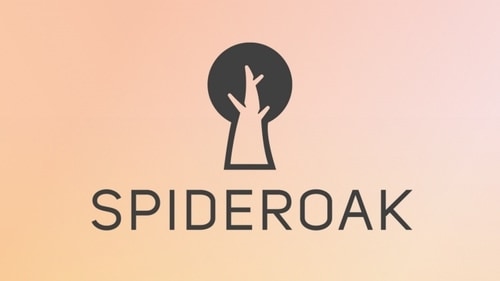 Product Type:  Cloud storage and file-sharing service.
Industry: Cloud computing.
Founded: 2007.
Founders: Chris Trew and Hal Abelson.
Headquarters: San Francisco, California, United States.
Area Served: Worldwide.
Current CEO: Peter Sirota (2020–).
SpiderOak is a collaboration tool, file hosting an online backup service that is used to access, synchronize, and share data with the help of a cloud-based server. SpiderOak was formed during the year 2007 as an encrypted private backup program.
Over the years it started to develop the Crypton framework that is a JavaScript framework used to build applications where the server is not aware of the contents it's storing on behalf of the users. It allows users to communicate, organize, and collaborate within the tool. SpiderOak share offers a secure way to exchange and sync the files by using No Knowledge Encryption.
This enables users to freely share any sensitive data. The main features of SpiderOak are the data being accessed in one location, multi-platform synchronization, preserver all deleted files, retrieve files from any device connected to the internet, a layered approach to encryption, and many more. Due to their various available features, SpiderOak is considered one of the top Dropbox competitors.
9) IDrive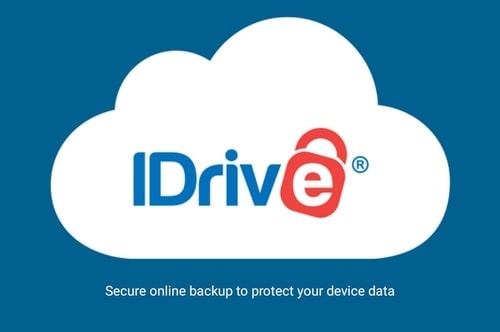 Product Type:  Cloud storage and file-sharing service.
Industry: Cloud computing.
Founded: 1995.
Founders: David Friend and Avi Greengart.
Headquarters: Tampa, Florida, United States.
Area Served: Worldwide.
Current CEO: Darren Ullman.
IDrive is a technology-oriented company that is specialized in data backup applications. Its main product is IDrive that is an online backup service provided to Windows, iOS, Mac, and Android users. It provides a one-stop solution to protect all the PCs, iPhones, Macs, and Android devices into one account.
The files and folders will be synced in real time in all devices that are linked using IDrive. It provides quick backup and retrieval of data in less than a week through physical storage shipment and also ensures no bandwidth usage. It provides IDrive snapshots to view the data to perform point-in-time recovery thereby protecting it against threats. IDrive's web-based console helps to manage data backups, application setting, restores and many more.
The company's core services include IDrive®, RemotePC™ and IBackup® helping over 4 million customers. Drive offers consumers to securely backup multiple computers, and mobile devices into one account for the same cost. Businesses can create multiple user accounts and manage the backups of their computers/servers with ease.
IDrive also offers a free plan with 10GB of storage, and users can upgrade to higher storage plans to avoid overuse charges. The pricing structure for business use varies from personal use, and additional storage above the average storage will be charged at $0.0059 per GB of data stored in a month, charged every 30 days from the start of the billing cycle.
IDrive provides an excellent user interface to manage data backups of all remote computers with reporting tools in having real-time responses.
10) Depositfiles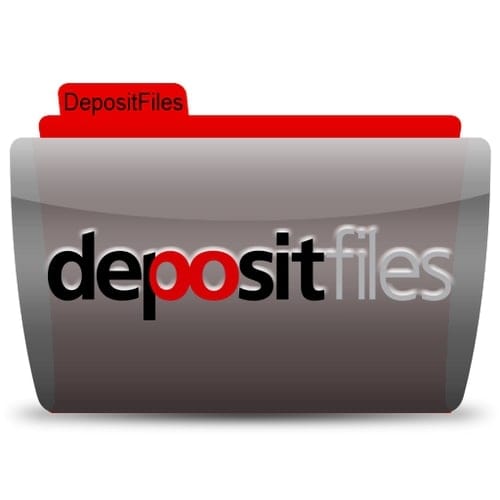 Product Type: Cloud storage and file-sharing service.
Industry: Cloud computing.
Founded: 2005.
Headquarters: Limassol, Cyprus.
Area Served: Worldwide.
Depositfiles, established in the year 2005 is an easy web hosting service that stores the client's files on the server. It is a popular international service for a secure file transfer and storage. Depositfiles servers work with several gigabyte connection links and are nearly unlimited. It is the best and fastest service used for uploading, storage, and sharing of files over the internet. The users can download the files to their servers and also store them for some time.
The largest possible file size is 10GB and has an unlimited total size of stored files. Depositfiles provides free software that can be used for uploading and downloading files. The operations are password protected. The main features of Depositfiles are file management, multiple operating systems, high speed, resume of interrupted download, files upload, and a user-friendly interface.
Conclusion
Data security is an important element in any business. Having them reside in a secure place and accessing them from any location, eases the business with respect to data handling. Dropbox provides a secure place for the data to reside and it moves forward by introducing many innovative technologies to stay ahead of its above-mentioned competitors.
Liked this post? Check out the complete series on Competitors