A famous courier delivery service company, FedEx Corporation is an international company headquartered in Memphis, Tennessee. The label "FedEx" is an abbreviation of the company's name, Federal Express. This name was used for the period of 1973 till 2000.
This courier company is popular for its instant shipping service and also following a system that can track packages and also provide actual updates on the location of the package in order to help in tracking any lost packages. FedEx is organized into various operating units.
Each unit maintains its own version of the word mark that is designed. The name FedEx has the name Fed which is always purple in color and the Ex with different colour – an indication for each division.
Through this article, let us see the various FedEx competitors.
1) UPS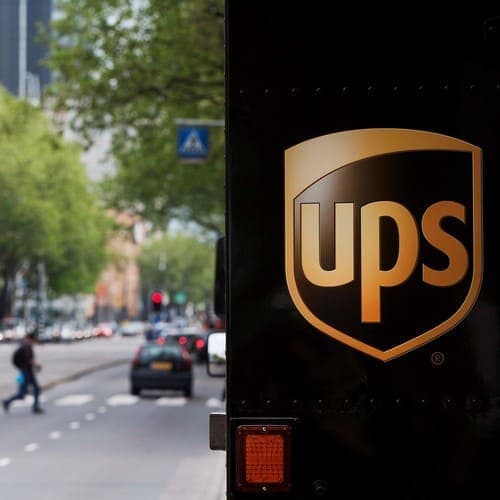 A strong FedEx competitor, United Parcel Service (UPS) is an international package delivery company. This international logistics company is headquartered in the U.S. Besides the central package delivery operation, the UPS brand name also has many other divisions and subsidiaries which include freight-based trucking operation (UPS Freight, formerly Overnite Transportation), cargo airline (UPS Airlines), and retail-based packing and shipping centers (The UPS Store). UPS's main business is the timely delivery of courier services worldwide.
In current years, UPS has prolonged its service portfolio which also includes less than truckload (LTL) transportation, mainly in the U.S. and supply chain services. UPS has its operations in three major segments: U.S. Domestic Package operations, International Package operations, and Supply Chain & Freight operations. UPS reaches out to most part of the world through their wide network of services.
This company makes use of the latest technology and spends about USD one billion per year for the same. It has international shipping processing system which makes use of technology-oriented techniques like smart scanning, delivery tracking, and many more. Due to their great customer engagement, UPS is considered one of the top FedEx competitors.
2) DHL

A bestGerman Logistics Company, DHL Express is a part of the Deutsche Post DHL. It provides parcel services, international courier, and express mail services. It is the world's largest logistics company which operates around the world. It operates mainly in sea and air mail. By the late 1970s, the company has expanded its service all over the world.
The company was mainly focused on offshore and inter-continental deliveries. During the year 1998, Deutsche Post started to gain shares in DHL.  Later, the company absorbed DHL into its Express division. Their service is expanded in about 220 countries thereby making it the largest courier service. The company maintains an effective communication and a great in-house consultancy service which has helped DHL to expand to great heights. The company has strong brand equity.
It has to invest in huge amount in various developing nations to expand their service. Due to their excellent financial conditions, DHL is considered as one of the top FedEx competitors.
3) SNCF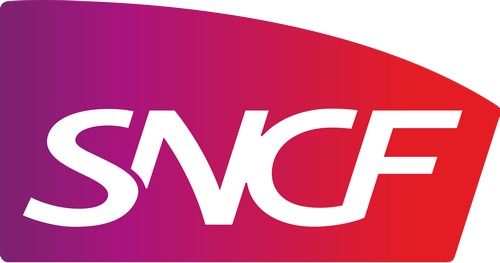 SNCF is a famous logistics and transportation company in France. It was established in the year 1938 and their main functions include the operation of railway services for passengers and freight. The company offers various innovations solutions and they keep the supply chain to be at their best in terms of operations, finance, and the environment.
It has their presence in about 120 countries with about 43,000 employees working for them. The company handles shipping requirements worldwide. The company's logistics service offers a range of tailored solutions that help them to grow to great levels. Their main business operations are expert in areas like supply chain optimization, freight forwarding, distribution and express delivery, road transportation, and contract logistics.
Each and every stage of logistics is taken care by them. Due to their prompt service and reachability, SNCF is considered as one of the top FedEx competitors.
4) Blue Dart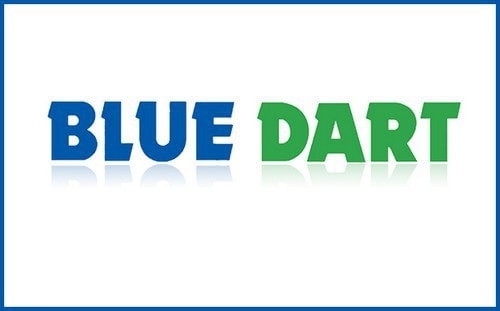 Yet another FedEx competitor, Blue Dart Aviation is a cargo airline that is located in Chennai, India. It has its main operations with its base being Chennai International Airport and it serves about seven major Indian metro cities. The popular German courier company Deutsche Post possesses about 70% stake in the airline through its subsidiary Blue Dart Express.
It provides services in more than 220 countries and territories worldwide by their parent company DHL. It has been voted as the most trusted courier service by Reader's Digest. It is a one-stop solution for any kind of requirement related to logistic. It adopts the smart truck technology with an intelligent pickup and route planner technologies.
It has a good advertising strategy and because of it has a great reach for all. Due to their global presence and brand image, Blue Dart is considered as one of the top FedEx competitors.
5) Kuehne + Nagel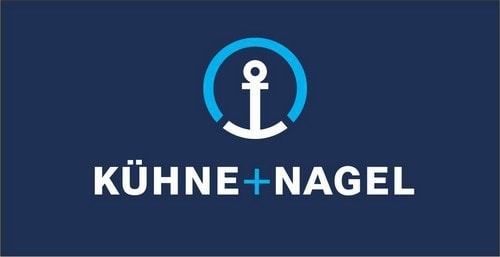 A Universal transport and logistics company, Kuehne + Nagel is placed in Schindellegi, Switzerland. The company was formed during the year 1890by August Kühne and Friedrich Nagel in Germany. Its main services include contract logistics, sea freight and airfreight forwarding, and overland businesses with a prime focus on offering IT-based logistics solutions.
During the year 2010, Kuehne + Nagel were the foremost global freight forwarder that accounts for approximately 15% of the world's air and sea freight business by revenue. As of the year 2017, it has its presence in about 109 countries and more than 1,336 offices and about 75,876 employees working for them. This company is the leading supplier of innovative and fully integrated supply chain solutions.
The main strength of the company is its leading position in the market and its strong growth in revenue. Due to their diversified sources of revenue and their operations, Kuehne + Nagel is considered one of the top FedEx competitors. 
6) DB Schenker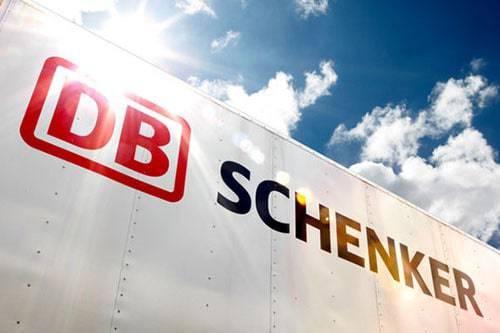 A famous logistics company, DB Schenker is a division of the German rail operator Deutsche Bahn AG that also focuses on logistics. The company has been created by reorganization and rebranding of the subsidiary of Deutsche Bahn. It comprises a logistics division that consists of land, air, and sea freight, and also a rail division that is made up of European rail freight companies.
Ever since the year 2007, DB Schenker has been the subsidiary of Deutsche Bahn. DB Schenkerconsists of all transport and logistics operation. It employs approximately 94,600 staff and their business operations are spread across about 2,000 locations in about 140 countries.
It provides a unified and one-stop solution for logistics that takes care of both front and back-end services. Due to their marketing campaign, DB Schenker is considered as one of the top FedEx competitors.
7) CH Robinson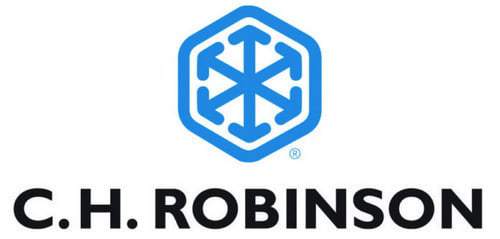 A popular transportation services and third-party logistics, CH Robinson, is a Fortune 500 provider of multimodal. The company offers services related to logistics and transportation like freight transportation, transportation management, warehousing, and brokerage.
It provides truckload, air freight, ocean transportation, and intermodal. It is headquartered in Eden Prairie, MN, and has approximately 280 offices and about 11,500 employees. Their services also include freight consolidation, supply chain analysis, and information reporting. At present, CH Robinson has so far handled more than 14.3 million shipments and has been involved with more than 46,000 customers.
Their transportation of goods has accounted for about 94% of its gross net revenues and the remaining from sourcing and marketing fresh produce. Due to their strong brand value and better pricing, CH Robinson is considered as one of the top FedEx competitors.
8) XPO Logistics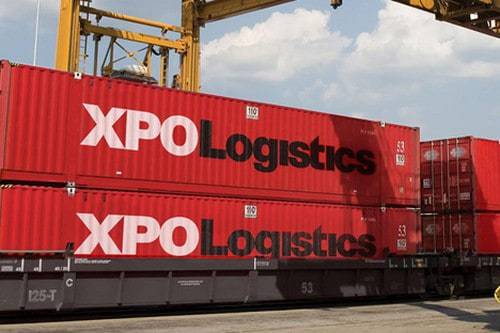 Also a top FedEx competitor, XPO Logistics is a U.S. corporation and is one of the world's ten major providers of logistics and transportation. It was created in 1989 as Express-1 Expedited Solutions. It is specialized in moving time-sensitive freight.
Over the years, Express-1 was purchased by Bradley Jacobs during the year 2011. From then it changed its name to XPO and started to acquire other companies in the logistics and transportation industries. At present, XPO operates in various domains like truckload, supply chain management;less-than-truckload, intermodal freight transport, and expedited shipping, and global freight forwarding. It has served approximately 50,000 customers spanning across 32 countries worldwide.
It has an excellent tracking system. Due to their great customer service, XPO Logistics is considered one of the top FedEx competitors.
9) USPS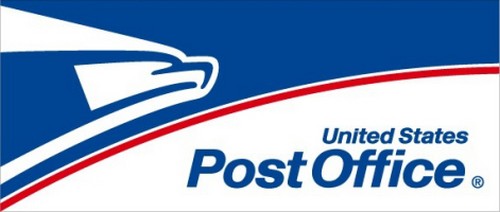 A popular Post Office, Postal Service, or US mail, known with the name United States Postal Service (USPS) is a self-governing agency belongs to the United States federal government. Its main responsibility includes offering postal service in the United States.
Established in the year 1775 at the time when Benjamin Franklin was selected the first postmaster general. The Post Office Department was formed in the year 1792 from Franklin's operation and then later raised to a cabinet-level department in 1872. Later in the year 1971, it transformed into the U.S. Postal Service as an independent agency.
The company is the operator of the major civilian vehicle fleet in the world. It is legally obliged to serve all Americans, irrespective of geography maintaining uniformity price and quality. Due to their great service and reachability, USPS is considered as a top FedEx competitor.
10) PostNet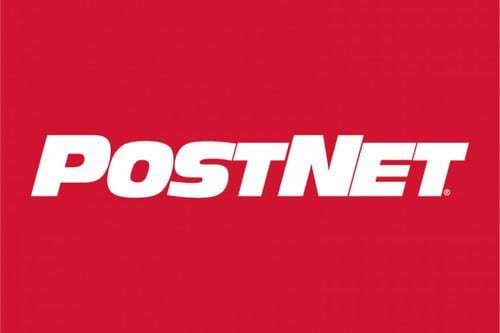 PostNet offers professional packing services and shipping services. Established in the year 1992, PostNet courier provides a comprehensive range of local and international courier services to large organizations in the business market of South Africa.
Through their large network of 360 operated retail stores, the company offers a great range of courier services. Over the years of its existence, it has become a respected brand in the South Africa courier industry. The company's customers are pleased with their personal and professional services that are offered to them. The company also tailor any courier solution for their customers who are individuals, small business, or big corporations. The company supports any kind of shipment with great care and quality.
Ever since its formation, the company has grown to about nine countries and in 660 locations. Due to their service, PostNet is considered as one of the top FedEx competitors.
11) Union Pacific Railroad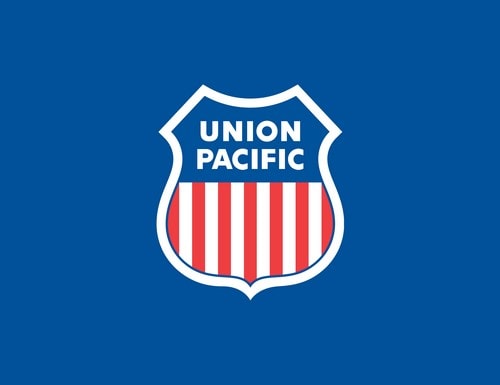 The Union Pacific Railroad company is a common freight-hauling railroad. It operates many locomotives at over many route-miles across the stages of Chicago and New Orleans. It is the second largest in the United States and is one of the world's largest transportation companies.
This company is the principal operating company of the Union Pacific Corporation and is headquartered in Omaha, Nebraska. It was founded in the year 1862 with has the original company by name, the Union Pacific Rail Road. It was a part of the First Transcontinental Railroad project and later named as the Overland Route.
It has a strong operational network in the United States and also a strong financial position. Due to their diversified revenue streams, Union Pacific Railroad is considered as one of the top FedEx competitors.
12) McLane Company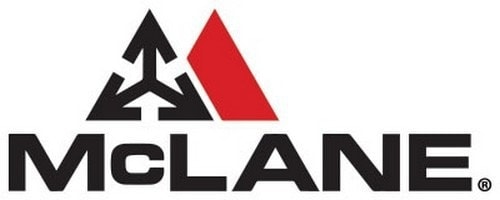 An American wholesale supply chain services company, McLane is headquartered in the United States. Its main operations include distribution of grocery and non-food to convenience stores, retailers, wholesale, and many more throughout the United States.
It also has its operations in distributing distilled spirits, wine, and beer to wholesalers in some US states. McLane has its services in three main segments, grocery, foodservice, and beverage distribution. McLane is a subsidiary of Berkshire Hathaway ever since 2003. This company was founded in the year 1894 in Texas.
Over the years of existence, McLane Company has grown to great heights and seen as an international distribution and logistics company. Due to their service and wide reach, McLane is considered as one of the top FedEx competitors.
Conclusion
Courier service is an essential part of a business. Over the years, many courier services have emerged and FedEx is trying its best to meet the demands of their customer in providing quality and quick services to them.
Liked this post? Check out these detailed articles on
Topic of Competitors
Alternatively, check out the Marketing91 Academy, which provides you access to 10+ marketing courses and 100s of Case studies.