DuPont is an American conglomerate that was founded in the year 1802 by French American chemist and industrialist Éleuthère Irénée du Pont. In the 20th century, a number of polymers were developed by DuPont like nylon, Teflon, Mylar, Kapton, Kevlar, etc.
In the year 2014, DuPont became the world's 4th largest chemical company and has been growing since. In 2017, August, it merged with the Dow Chemical Company and now is called DowDuPont.
DuPont is a technology company dedicated to solving difficult international issues while growing measurable and significant value for its clients, shareholders, and employees.DuPont is based on a proud heritage and a collaborative ethic.
As a part of DowDuPont, the company aims to retain like-minded corporations to help obtain higher, safer meals; plentiful and sustainable electricity; and protection for people.
About DuPont
Type: Multinational chemical company
Industry: Chemicals
Founded: 1802, Eleutherian Mills, Delaware, United States
Founders: Éleuthère Irénée du Pont de Nemours
Headquarters: Wilmington, Delaware, United States
Area served: Worldwide
Current CEO: Edward D. Breen
Number of employees: 58,000+
Major products: Chemicals, plastics, fibers, agricultural products, electronics, and safety and protection
Strengths in the Swot Analysis of DuPont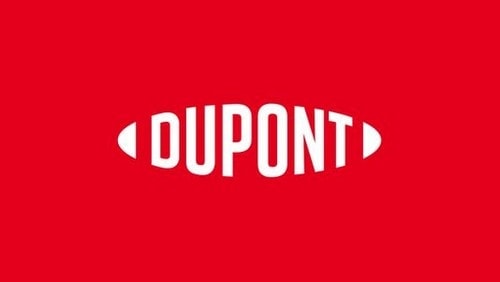 Strong brand portfolio
Over the years DuPont has invested in building a strong portfolio. Any brand's portfolio may be extremely beneficial if the agency wants to extend into new product categories.
A vast product portfolio, the chemical substances are the main products but the organization also produces merchandise for agriculture, conversation, electronics, nutrition, creation, transportation, protection and safety, and additionally apparel industry inside the US.
Sixty-three percent of sales are out of America; the company has operations in more than sixty-five countries.
Strong dealer community
It has built a great culture among dealer & distributor where the sellers not only promote corporation's products however also spend money on training the sales group to provide an explanation for to the client how he/she will extract the most advantages out of the goods.
Over the years DuPont has built a reliable distribution network that can attain a majority of its capacity marketplace.
Strategic Acquisition
Successful track of integrating complimentary firms thru mergers & acquisition. It has efficaciously incorporated quantity of tech groups over the few years to streamline its operations and to build a reliable supply chain.
DuPont and Dow Chemical have won U.S. Antitrust approval to merge on the situation that the organizations promote certain crop protection products and different assets
A Sizable and Flourishing Agriculture Unit
Research and development activities have caused increased demand for Du Pont's corn and soybean seeds, with pricing also playing a part. Crop protection product sales are on the upswing, also for pesticides. The catalysts behind these gains appear to be increased market share and geographical enlargement.
It is in all likelihood that Du Pont will continue leading edge of innovations, which include new crop genetics and drought tolerance. Putting it into numbers, in 2017 Du Pont released 154 new corn hybrids and 33 new soybean types focused at local markets.
Weaknesses in the Swot Analysis of DuPont
Limited success outside the core business
Even though DuPont is one of the leading companies in its industry it has confronted demanding situations in transferring to other product segments with its present business culture. The company relies closely on the automobile coating.
The organization need to take measures to expand to other offerings too and market them also
Investment in Research and Development
R&D activities are comparatively under the fastest developing players in the enterprise. Even though DuPont is spending above the enterprise common on Research and Development, it has not been capable of competing with the leading gamers within the industry in phrases of innovation.
It has come across as a mature company searching ahead to bring out products based on examined and working features within the marketplace.
Margins Pressured
The organization has not been able to tackle the challenges presented by the new entrants in the segment and has lost a small marketplace percentage in niche categories. DuPont has to build an internal feedback mechanism at once from the sales team on the floor to counter those challenges
Growth inside the agricultural unit has cost the organization in terms of selling and advertising outlays.
Opportunities in the Swot Analysis of DuPont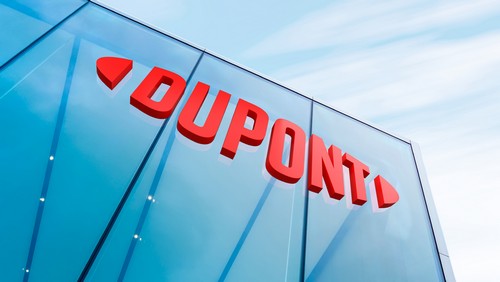 New Technology
DuPont needs to leverage new technologies and create differentiated pricing strategies in newer markets. This will help the company retain loyal customers and lure new customers through other value-oriented propositions. DuPont can leverage the application of science to meet global market needs.
With innovation, the company can create a whole new class of insecticides that can help farmers around the world get the benefits. The Rynaxypyr® insecticide innovated by the company was registered in 109 countries for use on more than 400 crops.
For DuPont, the Rynaxypyr® business was a blockbuster as it met an urgent global need affordable, sustainability and safety.
Nutrition & Bioscience division
Nutrition & Biosciences reported net income of $1.6 billion, up from pro forma sales of $1.4 billion within the year-ago period. Net sales growth of 10% was due to a 6 percentage benefit from a portfolio, a 2% advantage from quantity and a 2 percentage benefit from currency.
The effective impact of portfolio-associated actions become due to the purchase of FMC's Health & Nutrition commercial enterprise. Volume growth within the segment was led by multiplied demand for bioactive, persisted boom in probiotics and increasing demand for microbial manage solutions in markets in North America
Emerging Market
Sales inside the Safety & Protection department, down ultimate year, increased in sales to the Chinese infrastructure market. Du Pont's conventional Kevlar shielding coating product is finding new avenues of growth.
Its safety merchandise is regularly used in frame armor and different private defensive tools and is finding an increasing customer base. Accordingly, Du Pont can probably grow thru geographical and product market penetration.
DuPont's product's volume growth was driven by Europe, followed by the Asia Pacific and Latin America.
Threats in the Swot Analysis of DuPont
Change in technology
The new technologies developed by the competitors could be a serious threat to the company in terms of its long term future. The industry right now demands increased investment in technology and innovation.
Monsanto which is the main competitor of DuPont has announced next wave of high impact technology and it's the innovation that has continued to grow the company.
Intense competition
The main competitors of DuPont are DSM, Daicel, Monsanto Company, Mitsubishi Chemical, etc. The stable profitability in the industry has increased the number of players in recent years and has put pressure on not only the profits but also the overall sales.
The merger with Dow Chemical has given it an upper hand in the market place but the completion is intense.
Liked this post? Check out the complete series on SWOT