It is a Japanese multinational corporation that creates footwear, fitness clothing and accessories designed for a variety of sports. The company name is the acronym for "Anima Sana InCorpore Sano" which is a Latin phrase and it means "Sound Mind In A Sound Body". The brand stands for consistency, innovation, quality, and authenticity.
It designs sports-related merchandise and also sells, distributes and retails them. The product portfolio includes apparel, accessories for men and women, footwear etc. It also offers sports equipment like gloves, sports balls, socks, bats and protective equipment. Geographically it is present in Asia, Africa, Europe, and America. ASICS sells its merchandise through company-owned stores, independent distributors and licensees.
Strengths in the SWOT analysis of ASICS
The company has invested in the number of research and development centers. They work in close collaboration with male and female athletes to create products that have revolutionized the world of sports. They have used technologies such as core GEL cushioning system, Flytefoam techniques, Heel clutching systems to create performance-enhancing apparel and footwear in the market. With the help of static foot ID machine paired with unique software for gait analysis, ASICS recommends the best shoe apt for the customer.
Sponsorship of international teams and players:
It sponsors Australia's popular Western Bulldog team. To name a few, ASICS sponsors Australia's national cricket team, South Africa's national rugby team. It also sponsors Yuki Bhambri, who is a professional tennis player of India. On September 7th, 2018, ASICS became an IPC official supplier. This is to support the Paralympic Movement
This associations with international teams and players have helped ASICS become a trusted brand that helps athletes and consumers achieve their goals through technology-driven products and this has helped establish itself as a niche brand in sportswear.
Global Presence which results in strong reach
ASICS is present in America, Europe, South Asia, East Asia etc. In India it is planning to add over 20 mono-brand stores, ASICS is also keeping options to have own stores when it meets 30% local sourcing requirements under current FDI policy of India. The global presence gives ASICS greater access to talent and new opportunities. The business on a global level has helped ASICS expand its market share, reduce costs and become more competitive.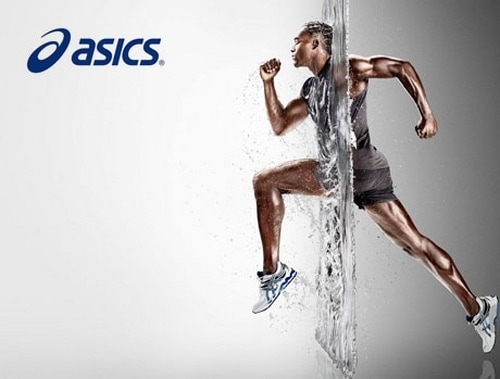 Weaknesses in the SWOT analysis of ASICS
Countries around the world don't have equal enthusiasm for sports. ASICS has invested in sponsoring a number of players and sports clubs around the world with the ultimate aim to connect to a larger audience and also the younger audiences. There are some markets where people are not enthusiastic about sports, or there is no sport that is popular among the youth in such markets it is difficult for ASICS to create demand.
ASICS brand is most popular for shoes and incorporates different technology in designing shoes for different sports and has built trust and good brand value. It has diversified its product portfolio with fitness and accessories as well. This could result in difficulty in focusing on the marketing and sales of different products, the shoe portfolio might get affected due to insufficient resources or lack of attention and since it is globally present, it might be difficult for the brand to address the changes in different market
Opportunities in the SWOT analysis of ASICS
Expansion in the emerging market
The emerging markets are countries like South Korea, India, Argentina, Turkey, Philippines, and Taiwan etc. According to a Nielsen survey, China has the most passion for sports and then comes Russia. The spending capacity of the people in these economies is increasing and also the culture of sports is developing, in a fragmented market like this ASICS could build its product lines tailoring them according to local needs and penetrate into newer markets.
The brand should continue to maintain its focus on digitization and innovation of the products. For instance, there is growing popularity for the sports Kabaddi in India, so it can develop new technologies to create customized products for this sport.  ASICS could take efforts for digitization of the fitness space it can invest or collaborate with the activity tracking "wearable" segments.
The image of ASICS was only limited to sports shoes specifically designed for running. The different product lines were not able to get much attention from the customers. It has now pivoted from Shoe Company to a health and wellness brand. This gives the brand the opportunity to apply holistic marketing approach to engage customers with the different product lines and improve affinity towards the brand.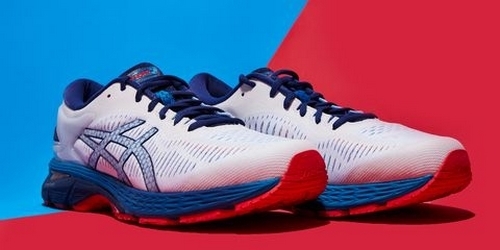 Threats in the SWOT analysis of ASICS
Fake products are especially found when they are sold online through e-commerce stores. The internet provides customers with a number of opportunities for counterfeiters to run their business. Sports brand like ASICS must take actions to protect its customers and also save its brand image.
Since the company is present across the globe, it means that its supply chain could get affected by the changes in international trade practices, including stability in the different markets, currency fluctuations that effects the margins etc. For instance, the on-going trade war between China & USA is likely to create inflation in the US market and force production to move from China to the Asian Market. Unstable situations like this have the potential to intensely affect the global supply chain
ASICS has made a huge investment in the marketing for the brand. Recently it invested $1.5 million on its "I MOVE ME" campaign, due to which it could not sponsor the New York City Marathon campaign which was then taken over by the New Balance brand. The main competitors are brands like Nike, Addidas etc. Amazon is also planning to launch its own activewear product lines, this could create immense pressure on the brands. Young consumers tastes are also shifting and they keep looking for the next new product that is cooler. Every company wants to be in the top of the mind of the millennial consumer, so the market is highly competitive for ASICS
Liked this post? Check out the complete series on SWOT