Diesel is a well-known brand of designer clothes and related merchandise headquartered in Breganze, Italy. The company which was established by the designer Renzo Rozzo started off by tailor-made jeans which were stitched to perfection. Today the brand is a formidable player in the domain of casual clothing with two major product lines Diesel and Diesel Gold. The designer brand also makes clothes for kids under the label Diesel Kids and has footwear and accessories under its umbrella. In addition to this, the brand also has a line of fragrances which was recently taken over by the cosmetics major L'Oreal.
A brand that is very popular amongst urban youth, Diesel makes clothes that are trendy yet comfortable. Priced at an affordable range, Diesel is a brand that made denim a fashion statement which everyone could budget for.  The company is known for its youth icons and users who have almost made the brand a cult. The company registered an annual turnover of 3 billion USD and continues to be one of the top-selling types of denim in the world.
Strengths in the SWOT analysis of Diesel
Strengths are defined as what each business does best in its gamut of operations which can give it an upper hand over its competitors. The following are the strengths of Diesel :
Strong brand image: Diesel is an iconic denim brand which is hugely popular amongst youth world over. The brand carries an image of a good old-fashioned denim which is not just stylish but also comfortable. In order to sustain the image Diesel has always been conscious about understanding the style statements that prevail in each generation and customizing the denim to suit these requirements.
Selective distribution: Diesel was a brand which made denim a global phenomenon and took the clothing to the world. However a number of casual wear brands started cropping up and in order to defend its image and appeal, the company decided to opt for selective distribution cutting down its network from a global 10,000 store to 5,000.
Advertising strategy: Diesel is a brand that has created a difference in its image through a plethora of bizarre advertising campaigns. Some of their advertisements have been shocking and the controversies that they created have worked in favor of the brand making its image as a youthful one stronger.
Strong online presence: Diesel was one the first denim brands to move into the online space and just like its other campaigns the brand has also been highly innovative on social media. One of their most successful social media campaigns was the application Be Stupid at Work which turns a Facebook page into an excel sheet helping people who don't want to be seen on facebook while at work. This increased their brand impact profusely and had a positive impact on sales worldwide.
Celebrity support: Diesel has always been vouched for by A-list youth icons. Right from celebrity directors like David La Chapelle, or models like Sara Cumming or Ernest Klimko. Diesel has always been popular amongst youth icons.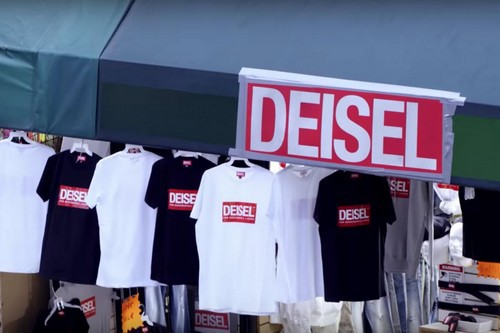 Weaknesses in the SWOT analysis of Diesel
Some of the key weaknesses of  Diesel are:
The reduced market for jeans: The market for jeans and types of denim has been falling across the world and the last year it fell by 8 %.This is affecting the sales of most denim brands and for Diesel which is primarily positioned in this category, this has been a huge hit.
Brand Dilution: In order to beat competition and market pressures Diesel has been diversifying its collection aggressively. In the long run, however, this has affected the brand image adversely and the brand message is confusing.
Alienation of core markets: Diesel in its attempt to move to global markets and to establish a strong market presence has become too populist and everyone wants to own a Diesel. This has alienated their core customer group namely celebrities and opinion leaders.
Opportunities in the SWOT analysis of Diesel
Opportunities refer to those avenues in the environment that surrounds the business on which it can capitalize to increase its returns. Some of the opportunities include:
Growth in Asia: There is a huge potential today in Asia and though there are a lot of regional brands which are growing in popularity as well as American brands, Diesel is well known here. The increased income levels, upwardly mobile population, as well as gender equations amongst youngsters are trends in this region which will trigger denim sales.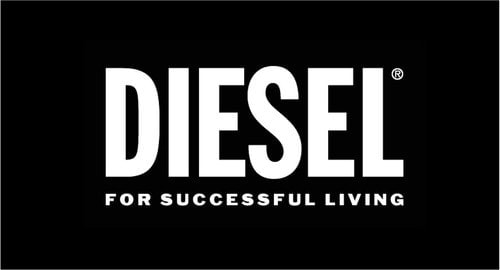 Threats in the SWOT analysis of Diesel
Some of the threats include:
Competition: The main competitors of Diesel are Dolce & Gabbana, Versace, Forever 21, Lee, Calvin Kelin, and Wrangler.
Cheap imitations: Diesel has been struggling to keep counterfeit products and cheap imitation under control and this is emerging as a critical threat for the brand.
Liked this post? Check out the complete series on SWOT