Cathay Pacific is an airline that operates from Hong Kong and the airline is the official flag carrier of the country. Headquartered in Hong Kong the airline operates flights to multiple destinations across the world. The airline has carried 27 million passengers and has a fleet size of 146 aircraft.
In addition to Cathay Pacific, the company also has Cathay Dragon a fully owned subsidiary which operates flights to around 44 destinations in the Asia Pacific region. The world's tenth largest airline Cathay Pacific is also the world's biggest cargo carrier and has been responsible for making Hong Kong the busiest international cargo terminal in the world.
In the year 2016, the airline registered an annual turnover of HK$92.751 million. Cathay Pacific was founded by an American Roy C Farrell and an Australian Sydney H de Kantzow in the year 1946 in Shanghai and later on it was moved to Hong Kong.
Strengths in the SWOT analysis of Cathay Pacific
The following are the strengths of Cathay Pacific :
Strategy: Cathay Pacific is a success because it is backed by a sound strategy. The airline has a strong and well-distributed network and they plan to develop their hubs which are strengthened by a well designed commercial plan.
Technology savvy: Cathay Pacific has been continuously monitoring customer preferences and research into their behavior using data analytics and digital capabilities. This has helped them decipher the customer behavior and develop highly customized service options for customers.
Impeccable customer focus: Cathay Pacific has the impeccable focus on the customer and does everything possible to create different yet everlasting customer experiences. In addition to this, they also focus on customer engagement and ensure that there is continuous dialogue between customers and the business.
Safety: Cathay Pacific has always been focused on safety and they are unwilling to compromise on anything that involves customer safety and comfort. The safety parameters are designed in such a way that operational efficiency is maximized and the aircraft, as well as other resources, are optimally used.
Performance-oriented workforce: Cathay Pacific understand that only satisfied employees will be able to deliver quality services. In order to ensure that they get the desired level of services the airline trains its employees regularly and helps them get inspired so that they are motivated to give in their best.
Focus on productivity: South East Asian values like hard work and commitment are ingrained into the work culture of Cathay Pacific. This has helped the company focus on productivity and build a culture that fosters continuous improvement.
Focus on in-flight services: Cathay Pacific ensures that their in-flight services are on par or better than those of their competitors. For the higher classes, there are customized meals, comfortable lounge seating, personalized options for in-flight entertainment etc which ensures that the brand has high loyalty.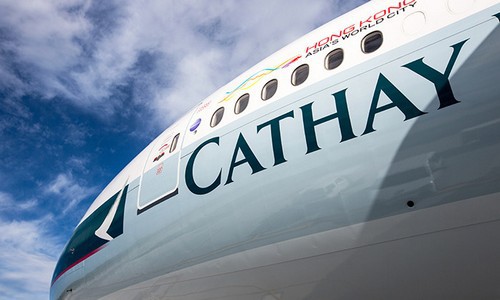 Weaknesses in the SWOT analysis of Cathay Pacific
Weaknesses are used to refer to areas where the business or the brand needs improvement. Some of the key weaknesses of Cathay Pacific are:
Poor fuel contracts: Cathay Pacific tried to sign fuel contracts which gave them huge losses on fuel prices. These contracts had attached the airline to high fuel prices for a duration of four years and this has drastically affected the bottom line.
Over-dependence on value: In order to sustain profits the company was struggling to compete against low-cost players. These low-cost players were able to fill up more seats on a plane than Cathay Pacific which in turn made the company overly dependent on value than volume sales.
Brand switching: Many of the customers of Cathay Pacific shifted to the low-cost airlines after they realized that there were much cheaper options to fly on the same routes. This made them switch from Cathay Pacific which affected their business.
Opportunities in the SWOT analysis of Cathay Pacific
Some of the opportunities include:
Growing demand for foreign travel: There is a steep increase in the number of people in Asia who have a constant requirement to travel to foreign locations both for business and pleasure. This means that there is immense scope for the airline to expand to more foreign destinations.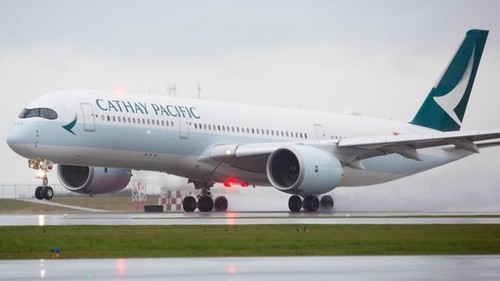 Threats in the SWOT analysis of Cathay Pacific
Threats are those factors in the environment which can be detrimental to the growth of the business. Some of the threats include:
Competition: The airline faces a lot of competition from brands such as Lufthansa, Air France, Air India, Singapore Airlines etc.
Costing: The key components of cost in an airline is the fuel which is highly fluctuating and in order to manage the pricing in accordance with the dynamics of fuel prices is a threat today and even in the future.
Liked this post? Check out the complete series on SWOT