Since its establishment in 1937 by Kiichiro Toyoda in Japan, Toyota has become a global leader in the automotive industry, known for innovation, quality, and sustainability. Over the past 80 years, Toyota has earned a reputation for delivering safety, and environmental performance that satisfy the evolving needs of customers. In 2022, Toyota sold 10.5 million vehicles, maintaining its position as the world's top-selling automaker for a third straight year. The company has a market share of over 10% in the global passenger car segment and operates in over 170 countries and regions.
Over the years, Toyota has produced some of the most iconic vehicles in the world, including the Corolla, Camry, Land Cruiser, and Prius. Toyota's vision "Toyota will lead the way to the future of mobility" reflects its commitment to create value for stakeholders and contribute to the well-being of people. Toyota also has a strong social media presence, with over 28 million followers. 
Here's a detailed breakdown of Toyota SWOT analysis. 
Strengths in Toyota SWOT analysis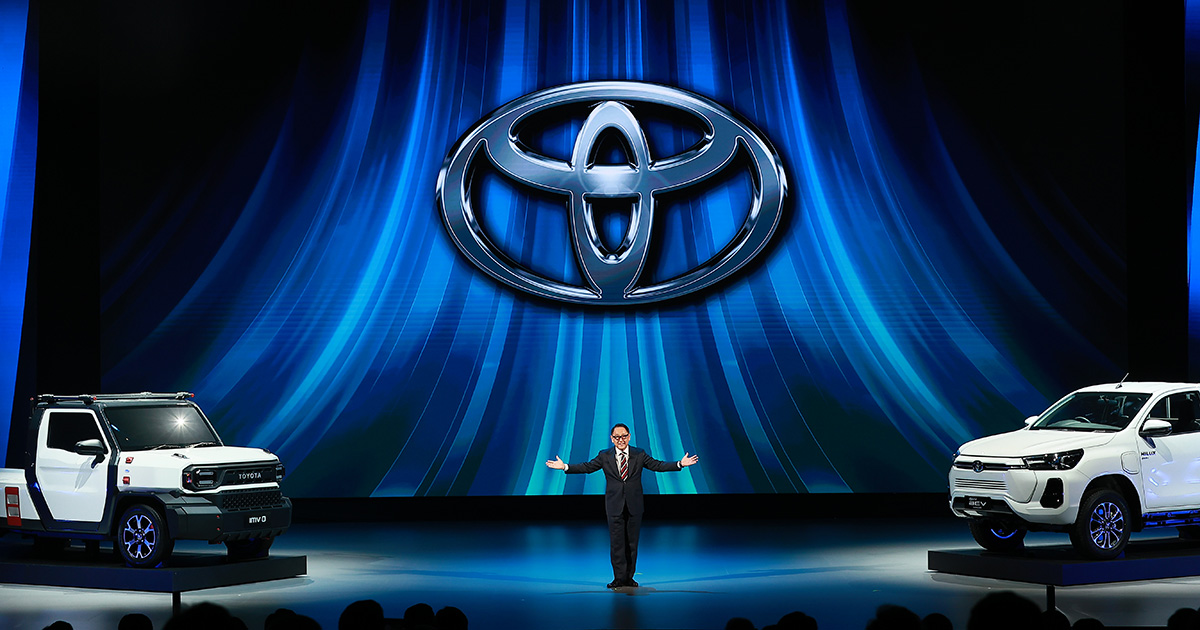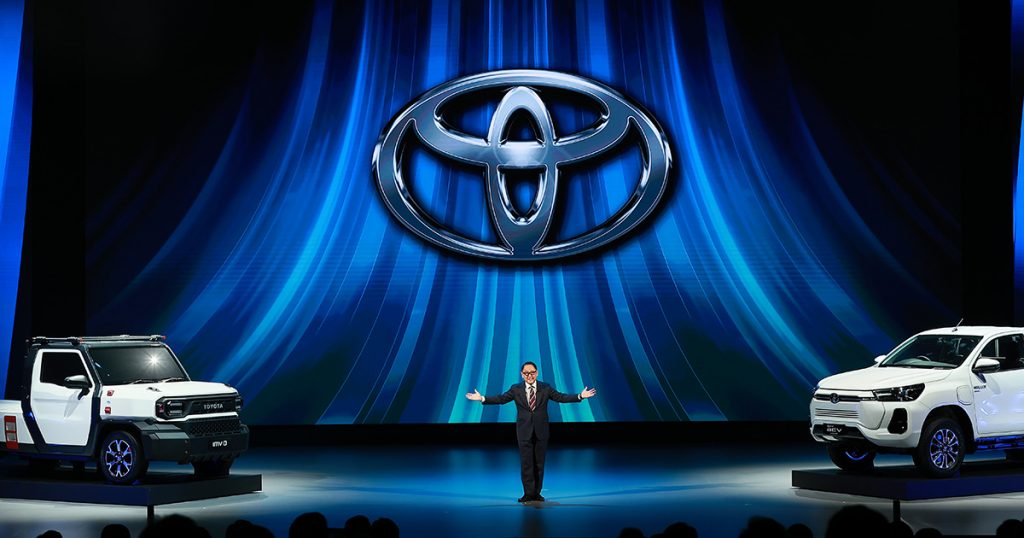 1. Brand Value
According to a new report from Brand Finance, published in 2023, Toyota's brand is the world's 19th most valuable brand and the third most valuable automotive brand, worth US$52.5 billion. Toyota's brand value is based on its reputation for quality, reliability, and innovation. Toyota also won the Most Trusted Brand award from Kelley Blue Book for 2023, reflecting its legendary reliability in the eyes of consumers.
2. Market Leadership
Toyota is a top-performing automotive company that has achieved great success. It has maintained its position as the world's leading automaker for three consecutive years, having sold over 10.5 million vehicles globally in 2022 and generating revenue of 279 billion dollars. Toyota's market dominance is a result of its capability to meet the ever-evolving demands of its customers through an extensive range of products and services.
3. Fuel Cell Patents
With its vast collection of over 5,600 patents on hydrogen fuel cell technology, Toyota is a leader in the zero-emission vehicle market. Its flagship fuel cell vehicle, the Mirai, which debuted in 2014 and was upgraded in 2020, showcases its cutting-edge technology. Toyota's fuel cell patents and products set it apart from its competitors who are also striving for a hydrogen-based society.
4. Solid-State Battery Pack
One of Toyota's strengths is its leadership in solid-state battery technology, which could revolutionize the electric vehicle market by 2025. Solid-state batteries are safer, more durable, and more energy-dense than conventional lithium-ion batteries.
They also eliminate the need for cobalt, a rare and expensive metal that is often linked to human rights violations. Toyota's solid-state battery pack is expected to charge from 0 to 100% in 10 minutes and provide a range of 500 km on a single charge. Toyota aims to launch a production hybrid vehicle with a solid-state battery by 2025, followed by fully electric vehicles later in the decade.
5. Global Reach
Toyota is a leading global player in the automotive industry, present in 190+ countries, and operating over 50 manufacturing plants. Its extensive network of dealers, distributors, and suppliers enables it to serve diverse customer segments and adapt to market changes. In 2023, Toyota will launch around 20 new or updated vehicles, including electric and hybrid options, to meet customer demands. 
6. Hybrid Vehicle Pioneer
Toyota produces the best-selling hybrid vehicle Prius, which has sold over 15 million units worldwide since its launch in 1997. Prius was the first mass-produced hybrid vehicle in the world and has become a symbol of environmental awareness and social responsibility. Toyota's hybrid vehicle pioneer status has given it a first-mover advantage.
7. Research Facility Network
Toyota's R&D spending in 2022 will be a staggering 1.12 trillion Japanese yen, demonstrating the company's dedication to innovation and staying ahead of the curve. Toyota's R&D network is one of the largest in the automotive industry, with 16 research facilities spread across 9 countries. Toyota can access diverse talent pools, collaborate with local partners, and adapt to regional market conditions.
Weaknesses in Toyota SWOT analysis
1. Weak Position in India
India is a huge opportunity for Toyota to expand in the region, but Toyota has a weak position in India compared to its competitors such as Maruti Suzuki and Hyundai. Toyota's market share in India was only 4.22% in 2022, while its rivals had over 50% and 17%, respectively.
One of the reasons for Toyota's low performance in India is its lack of affordable and attractive models for the price-sensitive Indian consumers.
2. Recalls
Toyota has faced several product recalls that have affected its vehicles' safety and performance. In 2020, 700,000 vehicles were recalled due to a faulty fuel pump and in 2019, over three million vehicles were recalled due to a software issue. These recalls have damaged Toyota's reputation for quality and reliability.
3. High Labor Costs
Toyota faces high labor costs in key markets, reducing its profitability and competitiveness compared to its rivals. In 2022, labor costs in Japan increased to ¥930 per hour, a ¥28 increase from 2020, leading to increasing costs and reducing net profit margins.
4. Weak Position in Luxury Car Market
Toyota has struggled to compete with more established luxury brands like Mercedes-Benz and BMW, limiting its ability to tap into the high-end market and generate additional revenue.
According to Interbrand's Best Global Brands 2023 ranking, Lexus was ranked 66th with a brand value of US$8.2 billion, while Mercedes-Benz was ranked 8th with a brand value of US$56.1 billion and BMW was ranked 13th with a brand value of US$46.3 billion.
5. Environmental Regulations and Compliance
Toyota is vulnerable to environmental regulations and compliance requirements, which increase production costs, impose stricter emission standards, require higher fuel efficiency, and mandate stricter waste management.
In 2021, Toyota agreed to pay a $180 million fine to settle a U.S. lawsuit over its delayed reporting of vehicle emission defects.
6. Cyber Attacks
As Toyota increases its use of software and connected technologies in its vehicles, it also exposes itself to the risk of cyberattacks. In 2019, Toyota suffered a data breach that affected 3.1 million customers in Japan.
In 2020, Toyota Australia was hit by a cyberattack that disrupted its operations. This could pose serious damage to Toyota's reputation, customer trust, and financial performance.
Opportunities in Toyota SWOT analysis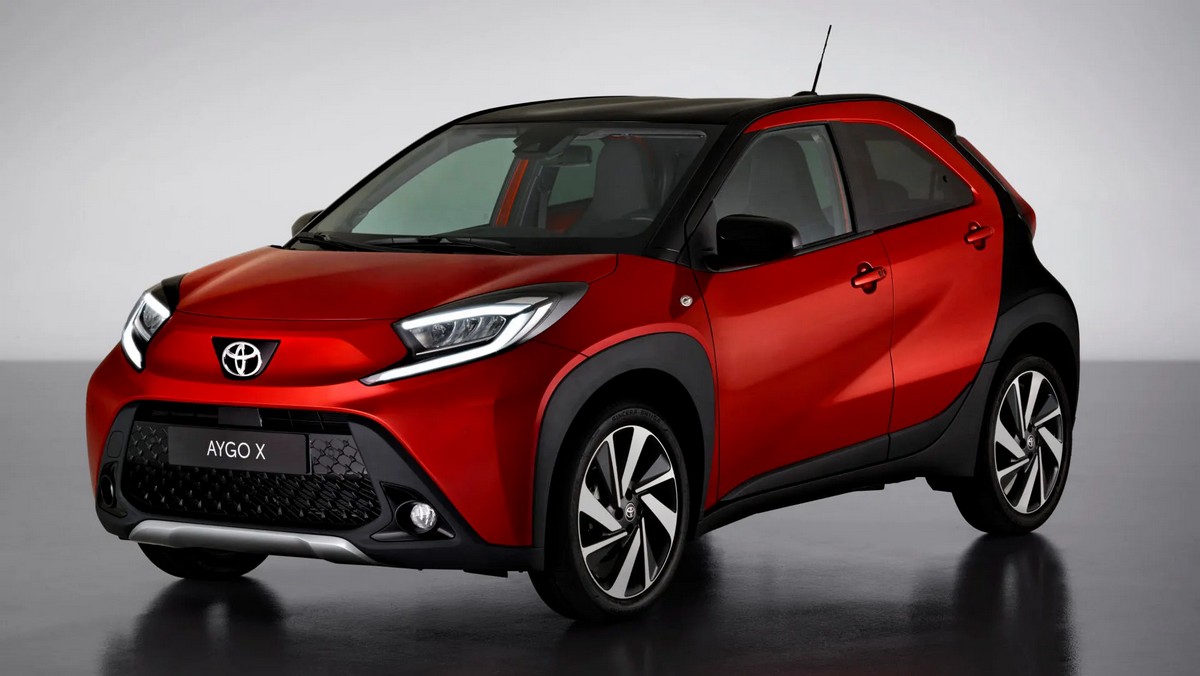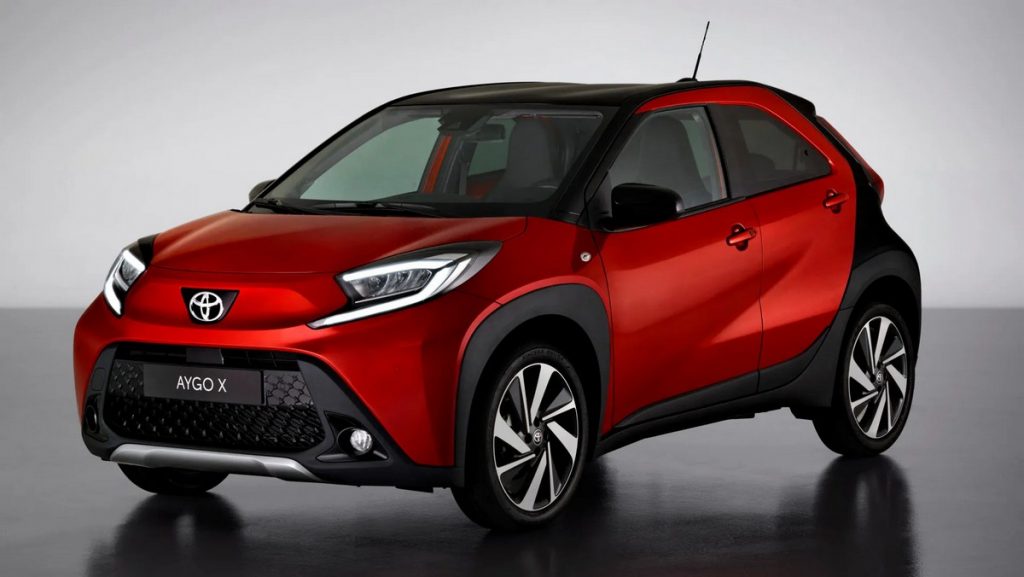 1. Strategic partnerships
Toyota is a company that seeks out partnerships with other organizations to develop new and innovative products. This strategy has already yielded impressive results, such as the collaboration with Uber to create a self-driving car service.
In 2022, Toyota made several announcements about new partnerships, including Suzuki, Connected Analytic Services, and Toyota Ventures to deepen collaboration in the fields of development and production in India. These partnerships demonstrate Toyota's commitment to innovation and their drive to create a brighter future for everyone.
2. Expanding into New Markets
Toyota has the potential to enter new markets to continue its growth trajectory. China, for example, presents an attractive opportunity for Toyota, where it sold approximately 1.8 million vehicles in 2020, representing a growth of 10.9% from the previous year.
Toyota aims to increase its market share from around 5% to 8% by 2025 in China. Toyota can leverage Suzuki's expertise and network in India to increase its market share, sales volume, and revenue in one of the fastest-growing car markets worldwide.
3. Growing Demand for Electric Vehicles
The global electric vehicle market is set to reach a staggering $1,105 billion by 2030, with a projected CAGR of 23% from 2022. With Toyota having sold approximately 2.73 million electrified vehicles globally in 2022, and aiming to increase that number to 3.5 million by 2030, the opportunity for the company is clear. 
4. Expanding its product portfolio
Toyota currently offers a wide range of vehicles, but it has the potential to expand its product portfolio even further. For example, Toyota could develop more luxury vehicles or more affordable vehicles. By expanding its product portfolio, Toyota can attract more customers and increase its market share. Toyota can also explore new product categories such as electric bicycles or electric scooters to cater to new market segments.
Threats in Toyota SWOT analysis
1. Semiconductor chip shortage
As per reports, there has been an 8% surge in the prices of semiconductors into the United States from July 2021 to July 2022. Further predictions suggest that this rise may go up to as much as 20%.
This semiconductor shortage has created a ripple effect across the entire automotive industry, and Toyota is no exception. The added pressure of geopolitical tensions has further exacerbated the issue, leading to increased costs and delayed deliveries of essential components. Consequently, Toyota may be forced to reduce its sales targets and increase prices, impacting its profitability.
2. Intense competition from other automakers
Toyota faces intense competition from various automakers globally, such as Volkswagen, General Motors, Ford, Honda, Hyundai, Nissan, and Tesla. These competitors offer similar or superior products and services at lower prices or with higher quality.
While Toyota had a global market share of 11.5% in 2022, slightly ahead of Volkswagen's 11.3%, the company faced tough competition from Volkswagen in regions such as Europe and China. 
3. Capital-intensive industry
The automotive industry is facing a significant challenge in meeting the capital requirements necessary to tackle the ongoing technological transformations, such as electrification and autonomous driving. For Toyota, this challenge is particularly relevant due to its high working capital requirements, which were reported at $60.4 billion in the company's 2022 annual report, 18.9% increase from the previous year.
4. Technological changes and disruptions
The automotive sector is witnessing a rapid advancement in technology like AI, autonomous driving, blockchain, connectivity, electrification, mobility services, and 5G.
These changes are highly favorable for new product development and business expansion but can also have a detrimental effect on incumbent industry players such as Toyota. Toyota must stay ahead of the technological curve and adapt to these new developments, or they run the risk of falling behind and losing market share.
5. Currency fluctuations and exchange rate risks
Toyota's revenue is generated primarily outside of Japan, making the company vulnerable to currency fluctuations and exchange rate risks. Geopolitical tensions between China and Taiwan, as well as the Russia-Ukraine conflict, compound this risk. Changes in the value of the Japanese yen relative to major currencies can have a negative impact on Toyota's exports and imports, as well as its foreign assets and liabilities.
Conclusion
Toyota is a global leader in the automotive industry due to its commitment to safety and sustainability. It has consistently ranked as one of the world's most valuable brands, and is focused on developing fuel cells and solid-state batteries to maintain its industry leadership and shape the future of mobility. This is evidenced by its recognition for having the best resale value and lowest 5-year cost to own according to Kelley Blue Book's KBB.com.
The company's success is further highlighted by its strong market share of 11.5% in 2022 and its impressive sales figures of over 2.1 million vehicles in the U.S., its largest market outside of Japan. As Toyota continues to prioritize carbon neutrality and expand its electrified vehicle offerings, it is clear that the company is dedicated to reducing emissions and enhancing fuel efficiency. By offering an electrified option for every model by 2025, it underscores its unwavering commitment to a sustainable future.
Liked this post? Check out the complete series on SWOT