Toyota Prius is a hybrid car which is fully electric manufactured and sold by Toyota. Prius was launched for the first time in 1997 in Japan and currently, the model is sold in more than 90 countries. The model is popular in the US which is one of its biggest markets and is slowly gaining mileage in Asia and Europe where the market for hybrid cars still needs to pick up.
The popular variants of the hybrid car are Prius C which is a compact hatchback and Prius  V which is an extended hatchback. Toyota started off with Prius and currently sells more than 10 million hybrid cars across the world. Toyota which has always been vocal about its commitment to the environment has proven a point through Prius and their models including the hybrid cars have received overwhelming support from customers across the world.
Strengths in The SWOT analysis of Toyota Prius
Strengths are defined as what each business does best in its gamut of operations which can give it an upper hand over its competitors. The following are the strengths of Toyota Prius:
Environmental impact: Toyota introduced the hybrid electric car at the right time- when customers were getting increasingly conscious about the impact of emissions on the environment and when gasoline prices were surging. The timing of the launch was probably the biggest reason for its success.
Highest market share in the US market: Car companies, as well as customers, condition their opinions of cars based on how a model fares in the US. Toyota Prius is the market leader in the hybrid car market in the US with a share of 80 percent.Its nearest competitor Nissan Altima hybrid has a share of just 14 % which is way behind.
Toyota frugality: Toyota has always focused on frugality and reliability in all its designs and this is true with Prius also. The Prius is defined as a compact, light and highly energy efficient car which is suited for higher speeds and has optimal fuel economy.
Unique design: While many carmakers were struggling to sell their hybrid models Prius was a success primarily because of its design.The car which is moedled in terms of the traditional cab is somewhere in between a city car and a family sedan.This design has brought down its drag coefficient which is an issue that most of its competitors struggle to combat.
Innovation: Toyota constantly strives to improve its existing models and that is true with Prius also. By 2021 Toyota plans to launch versions of the Prius which has a 15 % reduction in carbon emissions and also a plug-in hybrid.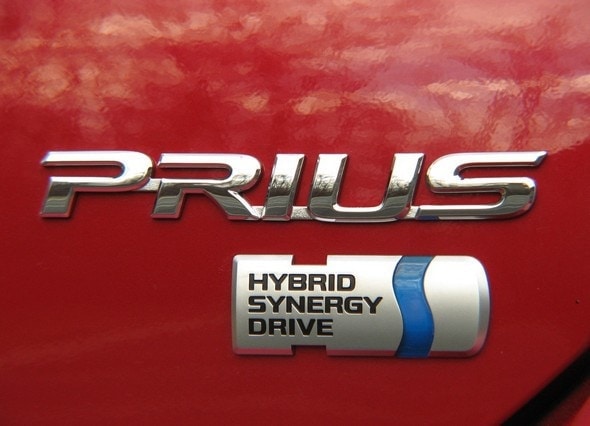 Weaknesses in The SWOT analysis of Toyota Prius
Weaknesses are used to refer to areas where the business or the brand needs improvement. Some of the key weaknesses of Prius are:
Huge orders: Toyota has set a global total sales benchmark of 3,50,00 cars for the new variant of the Prius. The company has already processed around 60,000 orders for this variant for which the expected waiting time for the customers is around five months. Toyota may face a huge challenge in delivering orders within the stipulated timeframe.
Higher sales in Japan: Though Toyota claims that it is building hybrids to cater o global markets most of the Prius models manufactured in the recent past have sold in Japan only. Hybrids accounted for more than14 percent of Toyota's totals sales out of which more than fifty percent was sold in Japan only.
More choice for eco-friendly cars: Most carmakers have understood that the demand for eco-friendly cars will increase in the next few decades and thus have chosen to invest in hybrid technologies. The electric cars by Tesla and Nissan, as well as the fuel call car by Toyota, will provide economic options for the customer.
Opportunities in The SWOT analysis of Toyota Prius
Opportunities refer to those avenues in the environment that surrounds the business on which it can capitalize to increase its returns. Some of the opportunities include:
Environment regulations: Governments across the world are focusing on making emissions control stricter and there will be more restrictions imposed on fuel consumption eventually. In tandem with this, there is also a strong likelihood that hybrid cars will get better incentives and support from governments. These will prove to be great opportunities for Toyota Prius.
Fuel Cell technology: Cars that run on fuel cells combine hydrogen and oxygen to generate electricity and are currently categorized as electric cars. However, These cars may have a lot to offer in terms of fuel saving since they do not use any kind of fossil fuels.This will be something that Prius needs to look at in terms of future opportunities.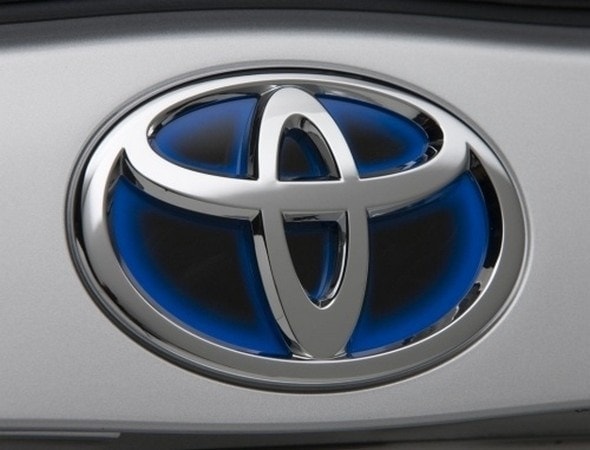 Threats in The SWOT analysis of Toyota Prius
Threats are those factors in the environment which can be detrimental to the growth of the business. Some of the threats include:
Competition: There is high competition in the hybrid cars market and most players are launching new vehicles in this segments. The main rivals of the company are Nissan, Tesla, and Mahindra.
Liked this post? Check out these detailed articles on
Topic of SWOT of Brands
Alternatively, check out the Marketing91 Academy, which provides you access to 10+ marketing courses and 100s of Case studies.