Bharti Axa Life Insurance is a company which was started in 2006. It is a joint venture of a Paris-headquartered Axa group and Bharti Enterprises. Bharti Enterprises is a major India player in sectors like telecom, agriculture, finance and retail. In this joint venture, Bharti Enterprises hold 51% majority stake while the Axa group has the remaining 49% stake.
Strengths in the SWOT Analysis of Bharti Axa Life Insurance :
Brand Value: Bharti Axa Life Insurance is one of the most respected and well-known brand in the insurance sector in the country.
Target Group: They do not target a specific age group or people with specific income category. They have different policies for different age and economic groups. As a result, they have a huge target base.
Digital Presence: They provide a seamless service to their customers via their digital platforms and e-initiatives.
Products: They have products suited for everyone. Apart from this they also tailor make insurance plans according to the demand of the customers.
Expertise: The Axa group has a strong footing in the financial business and hence brings in their expertise which has been fruitful to the company's success.
Financial Backing: Both of its parent companies have a strong financial footing in their businesses. This gives Bharti Axa a room to take risks and thereby gain big rewards.
Experience in Business: Both of the parent companies have rich business knowledge which makes this JV safer to pursue and easier to trust. Axa is a global leader in the insurance sector with a strong presence in 57 countries.
Promotions: They have a very strong marketing campaign which makes their brand grow stronger and easier to recognise. This enhances their brand image.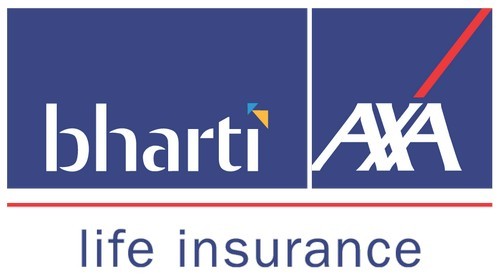 Weakness in the SWOT Analysis of Bharti Axa Life Insurance :
Penetration levels: They are very popular in urban India but they are not so popular in the rural India. Thus they are losing out on a very large customer base.
Agents: Unlike other life insurance companies they do not have a very big agent base. Agents make it possible to increase penetration and make more sell among the customers.
LIC – LIC India is a major problem for Bharti AXA life insurance because of the fact that LIC India is the largest insurance service provider in India and has a fantastic customer and user base as well as agent base in India.
Opportunities in the SWOT Analysis of Bharti Axa Life Insurance :
Huge Market: India is a second largest populated country in the world. But only a mere small percentage of the population is insured. This gives the insurance companies a big opportunity to expand and increase their customer base.
Growing Economy: The disposable income of the middle and upper class of the population is increasing. They have also become aware of the benefits of insurance and are eagerly opting for it.
Health Insurance: Increasing in health issues and concerns have made people pursue this aggressively.
Cross Selling – Insurance is an excellent cross sell products and if Bharti AXA ties up with multiple vendors, then it can push its own products along with other products thereby increasing the sale of insurance.
Threats in the SWOT Analysis of Bharti Axa Life Insurance :
Stringent Economic laws – Economic laws and financial laws by RBI and government are always a threat to financial companies because the laws can change at any time thereby threatening the operations of the company itself.
Competition: There is high competition in this sector with many big and old insurance companies like Aviva, Bajaj Allianz, ICICI Prudential Life Insurance, etc.
Variable pricing – Price Changes is one of the biggest threat to this industry. The prices of a simple life insurance policy by one service provider might be very different from the prices of any service provider. Hence it is important for the company to justify the price difference. This requires agents in place, something which Bharti axa life insurance is lacking.
Liked this post? Check out the complete series on SWOT