Tata Consultancy Services (TCS) is the subsidiary of the reputed Tata Group. TCS is involved in providing IT services, consultancy and business solutions. TCS has operations in Asia-Pacific, Africa, Middle East, Europe and Americas. TCS generated revenue of $ 16596 million in FY 2016, with a growth of 14.8% year-on-year.
Strength in the SWOT Analysis of TCS :
Clients from diversified markets: TCS has clients from diversified industries such as Banking, financial services, retail, telecom and media and entertainment etc. Exposure to diversified business industries dilutes business risks of overdependence on a single market or industry.
Geographic Footprint: TCS has strategically expanded to geographically diversified markets throughout the globe which includes North America, the UK, Middle East Europe, Africa and Asia-Pacific. Presence in geographically diversified markets reduces business risks and creates a strong global image for TCS.
Strategically established partnership network: TCS has established the strong partnership with global companies around the world. It has partnered with some technology giants such as Adobe, Amazon, Bosch, Dell and HP etc. These partnerships allow TCS to deliver technologically sustainable and innovative business as well as strategic solutions.
Strong portfolio of services offered: TCS has a strong and balanced portfolio of offered services which includes, Business process services (BPS) application development and maintenance, IT infrastructure, business intelligence and much more. Such a strong and diverse portfolio attracts various business clients.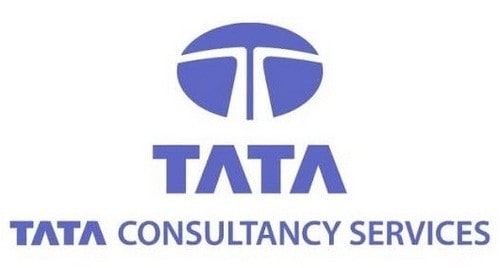 Weaknesses in the SWOT Analysis of TCS :
Legal battles: In 2014, TCS was involved in a legal battle against Epic Systems for alleged misuse of Epic System's confidential information. In 2016, TCS was found guilty and was ordered to pay damages worth $940 million. TCS has opposed the judgment and challenging it to the higher jurisdiction. Such incidents affect the image of the company.
Decline in performance by Diligent: Diligenta, a subsidiary of TCS has continuously performed below par. The company is not expected to improve on performance soon and thus affects TCS's bottom-line.
Opportunities in the SWOT Analysis of TCS :                      
Digital transformational technologies: The world is going digital and hence business dynamics are also changing to the digital economy. TCS has focused on digitally transforming itself and provide digital solutions. TCS should look ahead to spend more on digital transformation technologies.
Cloud-based solutions: With the advent of digital transforming technologies and fast internet connectivity. The world is moving towards cloud based solutions and as a matter of fact, the spending on cloud services is expected to grow at a CAGR of over 19% in the next 5 years. TCS has a solid infrastructure to provide cloud-based solutions and hence it is well poised to be benefitted with the demand created.
Machine-to-Machine (M2M) solutions: M2M solutions are those which allow wireless as well as wired communications systems. There is a positive outlook for M2M solutions in the future and is expected to generate high revenues. TCS has a comprehensive suite of M2M services which will enable to take advantage of the demand for M2M solutions.
Enterprise Mobility market: With increasing, mobile worker population and increased usage of sophisticated mobile devices, enterprise mobility solutions are expected to be driven by business applications. There is a latent demand for mobility solutions which is expected to grow at a CAGR of 24.7% till 2022. With TCS' increasing focus on developing enterprise mobility solutions, it is well positioned to benefit.
Threats in the SWOT Analysis of TCS :
Immigration restrictions: With stricter immigration laws, increased H-1B visa fees and changing political circumstances in the US, Indian IT companies are expected to suffer from it as it will increase its costs and impact profitability and hence this is a threat to the industry.
Intense competition: The IT industry is subjected to intense competition from companies such as Wipro, Infosys, Accenture, Capgemini and Deloitte etc. This leads to pricing wars in the industry and limits market share.
High attrition rate: The Indian IT industry is subjected to high attrition rate which increases cost in providing skills and leadership development to new hires and also impacts the image of the company.
Liked this post? Check out the complete series on SWOT