Petronas or Petroliam Nasional Berhad as it is better known as is a state-owned oil and natural gas company based out of Malaysia. Since it is a state-owned enterprise, Petronas has been given the complete control of all oil and natural gas resources of the region and also is responsible for their sustainability and availability for future generations.
With a revenue of over 42 billion USD and assets worth 143 billion USD, Petronas has been one of the top players in the oil and gas sector not just in Malaysia but across the world. The company currently owns and operates 216 oil and gas fields of its own and also has around 55 supply points across the globe.
The company also supplies liquefied natural gas to some of the biggest cities like China, Korea, and Japan. The company is the biggest player in LNG in the region and has more than 10,000 LNG cargos. With over 2000 retail stations spanning across over 70 countries, Petronas in addition to oil and gas also sell lubricants and petrochemical products through representative and marketing offices. 
Strengths in the SWOT analysis of Petronas
The following are the strengths of Petronas :
Diversified interests: Petronas has a huge base of highly diversified business interests spanning across oil and gas and related domains. Some of their core interests include upstream exploration and production of oil and natural oil refineries; marketing and distribution of petrochemicals and lubricants; trading; gas processing and liquefaction; gas transmission pipeline network operations; marketing of liquefied natural gas; petrochemical business; logistics, automotive and real estate.
Top grade facilities: Petronas currently owns three refineries each with a capacity of 570 kbpd; 11 blending plants each at 615,000 mtpa; 18 petrochemical manufacturing plants and two fully integrated complexes constituting 10.8 million mtpa. They also have an infrastructure for gas and utilities which also involves natural gas processing units, transmission, and regasification.
State ownership: The company is owned by the government of Malaysia and thus it has been given the responsibility of controlling and managing the oil needs of the country. Further, it is also responsible for ensuring that the business is made sustainable and that the resources suffice for this generation and the next.
Future orientation: Petronas have ensured that they are geared up not just to meet the oil needs of the country today but also in the years to come. They have around 216 oil fields and 381 offshore platforms. They are also committed to a large number of social causes such as youth empowerment, community well-being, and development.
Strong customer relationships: Petronas is a company which has very strong relationships with their customers. One effort that the company has always taken include understanding all the needs of a customer which are connected to oil and gas and develop products that cater to all those needs.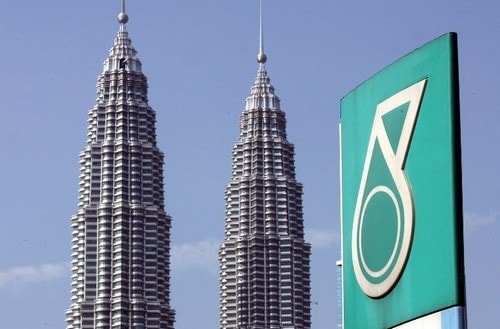 Weaknesses in the SWOT analysis of Petronas
Weaknesses are used to refer to areas where the business or the brand needs improvement.   Some of the key weaknesses of Petronas are:
Excessive concentration in oil & gas: With a lot of regulation governing the oil & gas sector and additional norms from various government many companies in the sector are diversifying to non-oil industries. HoweverPetronas still continues to have the majority of their business interests in the oil & gas sector which may be a risky prospect in the long run.
High costs: The company has made major investments in two major projects the RM60bil Refinery and Petrochemicals Integrated Development (Rapid) project in Pengerang, Johor and the US$36bil (RM137bil) Petronas-led Pacific Northwest LNG project in Canada. This investment was made right at the beginning of the oil crisis and this wrong timing has proven to be expensive for the business.
Ethical Issues: Petronas has been part of a number of controversies such as taking undue advantage of the state support, poor working conditions for the employees and some problems such as oil spillage etc.
Opportunities in the SWOT analysis of Petronas
Some of the opportunities include:
Alternative options: Petronas has made use of their strong research prowess to move into relatively unexplored domains like geoimaging, acoustic sensing, 3D VSP etc. They have also been involved in a number of projects on alternate energy options like tidal power and wind.
Racing partnership: Petronas has been into a strategic partnership with the MERCEDES AMG PETRONAS Formula One team which has gained them a lot of experience in racing technologies. One of the biggest outputs of this includes fluid technology solutions.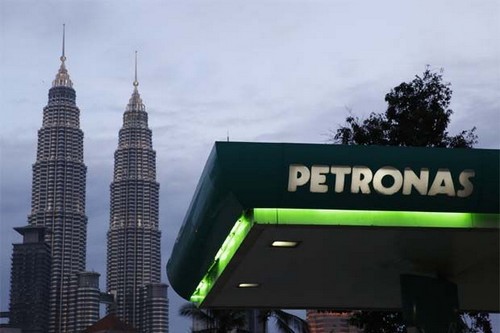 Threats in the SWOT analysis of Petronas
Threats are those factors in the environment which can be detrimental to the growth of the business. Some of the threats include:
Competition: The main competitors of Petronas are British Petroleum, Shell & Chevron.
Liked this post? Check out the complete series on SWOT