Hollister Co. was launched by Abercrombie & Fitch Company CEO Michael Jeffries in July 2000, and is lifestyle brand that markets clothing and fragrances reminiscent of the Southern California way of lifestyle Hollister Co., whose garments are well known for its signature seagull logo embroideries, has come to be extensively recognizable due to its success in creating a robust logo photo.
The company's main market includes each people between 14-24 years. Their clothing reflects this ideal, walking in notoriously small sizes and most effective such as a totally limited collection of informal beach-ready graphic t-shirts, denim, swimwear, leggings, shorts, thermals, and sweatshirts.
Strengths in the SWOT Analysis of Hollister
1) Strong Brand Image :
Hollister Co. has been very successful in incorporating its southern California surfer patterns in all elements of the products and also has added a mysterious, antique vibe to the apparels. The style in their merchandise is absolutely dominated through a beach subject, including such seaside staples as board shorts, swimsuits, turn flops, and many others. Even their casual clothes replicate the damage and tear of the sea, as Hollister Co. Gives at ease-becoming worn-out jeans, whitewashed and with holes within the knees.
2) Unique Atmosphere :
Hollister Co., together with its parent organization Abercrombie & Fitch Company, presently owns and operates more than 450 retail places across the nation. Each shop has been designed to resemble Surf City, California In order to draw their youthful clients. The stores are visually stimulating, enforcing a very dimly-lit sales floor. Image and appearance are key to Hollister Co.'s success, which is why at one factor Hollister Co. Spent ten million bucks shopping flat display televisions so as to broadcast feeds of surf conditions in Huntington Beach, California within the shop.
Hollister Co. aims to create an enticing environment inside their stores. It is a part of the organization's policy to play booming rock and alternative song in the stores.
3) Store Locations and Layout :
Hollister Co.'s retail stores are very productive thanks to the locations of the shops that are in high traffic areas which acquire excessive visibility.  Hollister Co.'s retail presents a good way to effectively demonstrate products their products to clients. Wall shelves, tables, mannequins, rounds, and striking racks are applied in an effort to present products in an aesthetically alluring manner.
The shops stay uncluttered and the layout is wide open to allow for smooth navigation at some stage in. Traditional visible merchandising strategies are used in the store's front windows, in addition to in the placement of products within the equal classes being positioned near one another
Weaknesses in the SWOT Analysis of Hollister
1) Lackluster Product Offerings :
Hollister Co. has never been branded as being a cutting-edge or especially style-ahead organization. Their product offerings consist specifically of t-shirts, polos, sweatshirts, outerwear, bathing suits, denim, turn-flops, and fragrances with their brand on them or published with some other beach-related topic. As you'll see, their apparel is very simple and very casual in fashion, which is not to each person's liking. Hollister Co. simply not a one-stop purchasing experience, and even as they do sell trendy apparels, their product line especially stays the identical from season to season.
2) Unfair employee treatments :
Employees of Hollister Co. Have been known to report conducts of maltreatment in conditions wherein they have been handled unfairly because Hollister Co. commonly employs sales associates which have southern California look, with also physical attractiveness, employees who don't fulfill this persona are on occasion disregarded once hired, Hollister Co. Has been known to ignore folks who do not satisfy the agency's "look" to work in the back end of the retail store stocking.
3) High Price Points :
Although Hollister Co. Consists of lesser priced apparel compared to Abercrombie & Fitch, their fees are nevertheless significantly high, particularly in terms of their goal marketplace. Hollister Co aims to cater to a far more youthful crowd than does Abercrombie, and the rate incredibly displays However, their prices nonetheless continue to be higher than a number of their competitors for terribly similar merchandise
Opportunities in the SWOT Analysis of Hollister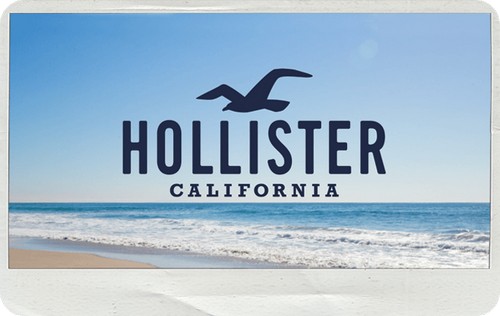 1) Hollister Co. as a Global Brand :
Hollister Co.'s biggest possibility, international growth, and boom can be notably profitable for the brand. Although Hollister Co. Already operates extra stores than any of the opposite Abercrombie & Fitch Company segments, it nonetheless has lots of room to grow. Hollister Co. is predicted to compel good future growth, presently operating at 50% of its domestic capabilities.
2) Additional Target Markets :
While Hollister Co. Has taken full benefit of the niches it's carved into teenage males and women's clothing style, the logo recognizes increasing in their target marketplace can be an opportunity. Demographically, the logo appeals to a noticeably wide age variety, many different races, and each gender, but its target marketplace nonetheless consists of the one's clients seeking out a southern California look, those that may come up with the money for the steep pricing.
3) Product Development :
A couple of selections in flip flops, necklaces, and bracelets make up most of the product ranges, plus a small quantity of luggage and hats Developing a larger collection of those products would be rather cheaper, and would attraction to many clients surf gadget might allow the employer to attract an excellent large percentage of the marketplace. Because the brand is already distinctly recognizable and as it should depict the southern California way of existence, surfers can be very inquisitive about wearing Hollister Co.'s emblem on their surfboard or wetsuit.
Threats in the SWOT Analysis of Hollister
1) Competition :
The stores in competition with Hollister C. are American Eagle Outfitters, Aeropostale, Zumiez, and PacSun. Aeropostale has proven to be strong competition for Hollister Co. due to the fact that they provide very similar merchandise but at a decrease price point. American Eagle Outfitters is commonly in comparison with Hollister Co. due to use of an eagle brand which carefully resembles Hollister Co.'s seagull. Other competitors, consisting of Zumiez and PacSun, stand.
2) Economic Conditions :
External forces such as the change in populace size, demographics, the financial system, and many others may affect the company. The contemporary monetary recession, retail casualties have already started. Hollister Co. has felt the pressure of the declining marketplace, witnessing a lower in income of 15% since the last monetary.T he company should ensure that they maintain their loyal clients even as attracting new ones.
Liked this post? Check out the complete series on SWOT