China is without a doubt one of the strongest manufacturers in the world. This is due to cheap labour and due to the technology built over time. Xiaomi is a company from Beijing in China which manufactures Smartphones. Its Mi and Redmi range of smartphones are famous and well adapted to the market. Here is the SWOT analysis of Xiaomi.
Strengths in the SWOT analysis of Xiaomi
One of the Largest Smartphone maker – Xiaomi is one of the largest smartphone makers in the world. It is said to be the 5th largest smartphone manufacturer as of 2017. Originating from China, the Smartphones are manufactured in huge quantities and have wide acceptance across the world.
Highest selling Smartphone – The REDMI Note 4 became the highest selling smartphone in India and China and practically in 50% of the Asian market. This shows that Xiaomi is strongly rising in the smartphone market and has already beaten several giants.
Huge China and Asia market available – Another benefit to Xiaomi is that the whole Asian market is their playground. As China lies within Asia and as Chinese mobile brands are highly penetrated in the Asian markets, Xiaomi still has a lot of ground to explore.
Penetrative Pricing – Xiaomi has the strongest penetrative pricing advantage because it generally uses direct marketing techniques and avoids dealer and distributor margins.
Good Quality products – Even at such low prices, no one can doubt the quality of Xiaomi phones. The smartphones are regularly rated high on all E-commerce portals – a further proof that Xiaomi does not compromise on quality even if lowers the price regularly.
Manufacturing Advantage – China has a huge manufacturing advantage because the country in itself is known for manufacturing and exporting the products. China is also one of the largest consumers in the Asian market.
Rising Brand Awareness – Xiaomi's brand awareness is rising and more and more people are getting to know about the brand thereby resulting in higher sales across the globe.
Growing year on year – The company which started manufacturing in 2011 has grown by leaps and bounds and is regularly growing year on year.
E-commerce advantage – The Flash sale model is a very popular model which has worked wonders for Xiaomi. In this model, the product is made available only in limited quantities and sold at a very low price. This model made the consumers crazy and each Xiaomi looked like a price which was hard earned.
Specifications of the smartphones produced – Xiaomi smartphones are technologically advanced as well and they give higher tech specs at lower price. Xiaomi phones are especially renowned for their camera which is said to be very high resolution and gives excellent photos.
Research and Development – Xiaomi invests heavily in R&D and it is a market follower but its major R&D expenses are towards cost advantage and not differentiation advantage.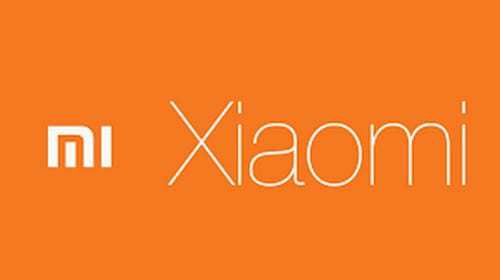 Weaknesses in the SWOT analysis of Xiaomi
Offline Distribution – Xiaomi mainly sold through the flash sale but at times, it was difficult for customers to get their hands on a REDMI or MI model phone. This is because their offline distribution is not upto mark and Xiaomi phones sell mainly via E-commerce.
Advertising and Marketing spends – The advertising and marketing spends of the brand is very low. The brand launches ATL campaigns only when coming up with a new product. However, the advertising is erratic at best and is never consistent.
Brand Image and Equity – Because the advertising and marketing efforts are poor, the brand image is not so good as Samsung or Apple or other such competitors. The product portfolio of Xiaomi is also limited which further effects the brand image. Service centers too are limited and all these factors contribute to the low brand equity and reputation.
Low Skimming price – While other smartphone manufacturers survive on skimming price, Xiaomi launches its own phones at low prices in the flash sales. As a result, it cannot take advantage of the skimming price or the advantage is not as profitable as it would be for Samsung or Apple or other such high end brands.
Opportunities in the SWOT analysis of Xiaomi
Expansion – Covering the developing countries and the emerging markets should be the priority for Xiaomi. As it mainly follows online sales model, which is becoming popular in many countries, it should expand to countries where E-commerce mode of purchase is well established or in the process of establishment.
Distribution – Besides online distribution, Xiaomi also needs to concentrate on offline distribution if it ever wants to be consistent like some of its top competitors. Offline distribution would also mean higher expenses and therefore a rise in price. But it will help the brand to create a long term image and equity.
Brand Building – Brand building methods such as Sales promotions, Trade promotions, ATL campaigns and BTL campaigns should be launched as regularly as possible to build a better brand image. Xiaomi is far behind Oppo and Vivo where BTL Campaigns are concerned.
Product Portfolio – Product portfolio of Xiaomi is limited and it has 2 major series which actually contribute to the complete revenue of the brand. Expanding the product portfolio will help the brand in brand building as well as in getting higher revenues.
Product innovations & Differentiation – Being a market follower is tough and Xiaomi needs to get a step ahead by introducing highly differentiated phones which have innovative touches to it. More over, it needs to advertise these advantages to get more and more customers to buy their products.
Penetration of Smartphones – Across the world, the smartphone as a product is being adopted and people are using more and more smartphones with combination of Internet. This market penetration of Smartphones is for the benefit of Xiaomi. The better phones they manufacture, the more they will be able to capture market share.
The dying need for expensive smartphones – People are tired of spending money every year on a Samsung S8 or the latest Apple Iphone. People want cheaper alternatives so that they can change their phone every alternate year. As a result, most potential customers who have the potential to buy high end smartphones are also buying chinese smartphones for their lower prices. This is why majorly all rising smartphone brands are from China – Xiaomi being one of them. This shift in consumer preference is to the benefit of Xiaomi
Threats in the SWOT analysis of Xiaomi
Competition – Oppo and Vivo are 2 of the biggest competitor for Xiaomi because they are themselves from China and have the same manufacturing advantages like Xiaomi. Besides this, Oppo and Vivo have a strong offline presence and have huge distribution network. Thus, they are a huge threat to Xiaomi.
Service – The lack of service centers equivalent to the number of sales by the brand is a worrying statistic. Xiaomi needs to increase its sales and service centers both if it wants to retain its customers.
Brand Differentiation is absent – The smartphone segment has become such that brand differentiation is becoming very difficult. Each brand is coming up with products which are almost similar, thereby making it difficult for the customer to choose one brand over other. This will become especially difficult when more and more brands come from China.
Liked this post? Check out the complete series on SWOT