Lexus is the luxury car section of Toyota Motors Pvt Ltd which is based out of Japan. The luxury brand from Toyota has marked its presence in over 70 countries across the world and is currently the top seller and market leader in the luxury segment in its home country Japan.
Lexus is ranked at 10 among the Japanese brands that have moved into global operations and today has vehicles in sedan, convertible, coupe and SUV segments. The company is headquartered in Japan but has factories in Brussels, Belgium, and Texas. Lexus also has to its credit numerous hybrid cars and some of the latest research in green and autonomous vehicle technologies.
Strengths in the SWOT analysis of Lexus :
Strengths are defined as what each business does best in its gamut of operations which can give it an upper hand over its competitors. The following are the strengths of Lexus:
The Toyota Label: Toyota is a brand that has been synonymous with the best of technology and production mechanisms. Vehicles from Toyota are popular owing to their consistent performance and endurance.
Japanese Technologies: Japan has been a forerunner in vehicle technology and Japanese cars are widely used across the world since they are known to have superior design, high reliability and adhere to stringent quality norms.
The feature-rich range of cars: Lexus has always been associated with cars that are rich in features some of them being cutting-edge technology, impeccable safety, high-end styling and exceptionally smooth driving comfort.
Focus on Innovation: Toyota has always given prime consideration to innovation and has steered research in area like robot-driven cars, alternate energy vehicles, interconnected traffic and safety systems etc. just to name a few.
Wide Product Portfolio: Lexus has a variety of cars under its umbrella with sedans, coupes, SUV's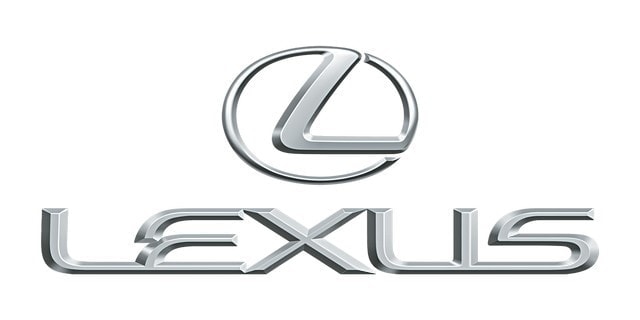 Weaknesses in the SWOT analysis of Lexus :
Weaknesses are used to refer to areas where the business or the brand needs improvement. Some of the key weaknesses of Lexus are:
Late entry into the market: Toyota came in very late into a market for luxury cars where the scene was dominated by German and Italian brands who had already established a strong market presence. This was a critical weakness for Lexus.
Limited Range of diesel engines: The range of diesel engines in the Lexus range is poor in comparison to competitors. The GS has only one version with a petrol engine. The major competitors of this variant – the E Class & 5 series – come with dual diesel engine options namely a 4 & 6 cylinder.
Insufficient options for SUV's: While competitors like Audi and BMW have more than one kind of SUV, Toyota Lexus range comes with just one SUV which may not be enough to beat the tough race.
Low branding: Though luxury cars are not advertised in mainstream media lot of money are spend on promotions and product launches.In comparison to market leaders, Toyota ad spends on Lexus are low with the result that they have not been able to get the necessary mileage and visibility.
Lack of excitement: Luxury cars always promise different and exciting driving experiences. Quite contrary to that Lexus is seen to be a boring car with not too many exciting driving prospects.
Opportunities in the SWOT analysis of Lexus :
Opportunities refer to those avenues in the environment that surrounds the business on which it can capitalize to increase its returns. Some of the opportunities include:
Growing demand for luxury cars in emerging economies: The demand for luxury cars is expected to grow in developing countries with the result that many of the European car brands are moving into these countries at an alarming rate.
Increase in the number of rich people: In countries like India and China, there is a sharp increase in spendable income. The number of millionaires is expected to grow by 10 percent the next two years for example in China.
Favourable macroeconomic factors: Macroeconomic factors like unemployment index, inflation, savings, investment and disposable income are all favorably disposed towards the purchase of luxury cars especially in the Middle East and Asia.
Technology: Toyota has always been at the forefront of research that is future driven. Some of the key areas of research include robot-driven cars, alternate energy vehicles, interconnected traffic and safety systems etc.
The market for Green and Alternate energy cars: Toyota has steered research in green and hybrid cars and has always been a staunch supporter of hybrid technologies. A huge growth prospect is predicted in this domain.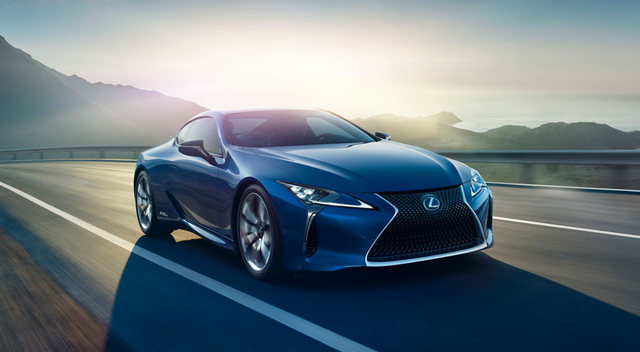 Threats in the SWOT analysis of Lexus :
Threats are those factors in the environment which can be detrimental to the growth of the business. Some of the threats include
Lower barriers to entry: Today automobile market does not have significant barriers to entry which has resulted in growing competition.
Stiff Competition: There is stiff competition today in the luxury market for automobiles with a strong presence of European players like BMW, Mercedes Benz, and Audi.
Growing fuel costs: The increase in fuel costs is making customers prefer alternate energy cars or green cars.
Increasing raw material costs: The cost of raw materials like steel is also on a sharp incline making pricing a difficult challenge for automakers.
Liked this post? Check out the complete series on SWOT