GlaxoSmithKline (GSK) is a global pharmaceutical and consumer health products company and is headquartered in Brentford, the UK. The company operates in more than 100 countries and has a strong presence in US, Europe and Asia-Pacific. GSK is looking forward to expanding its product portfolio and is investing heavily on Research and development for the same.
Strength in the SWOT Analysis of GSK :
Strong R&D boosts portfolio expansion: GSK has made focused efforts towards developing a strong research and development wing. The company has made progress in respiratory, HIV and cardiovascular medicines to name a few. GSK's commitment to technologically driven R&D innovation helps the company to strengthen its market position.
Strong Sales and Distribution network: GSK has established a strong sales and distribution network in India as well as across the globe. A strong distribution network ensures availability of its products everywhere and enhances its ability to provide its newer products to the customer as soon as possible.
Strong Global presence: GSK products are available in over 100 countries across the globe which reduce risks of overdependence on few markets.
GSK-Novartis JV: Novartis announced a consumer healthcare and vaccines joint venture in in 2015 in, which benefits both the Pharmaceutical giants to increase penetration, introduce new products and enhance market share.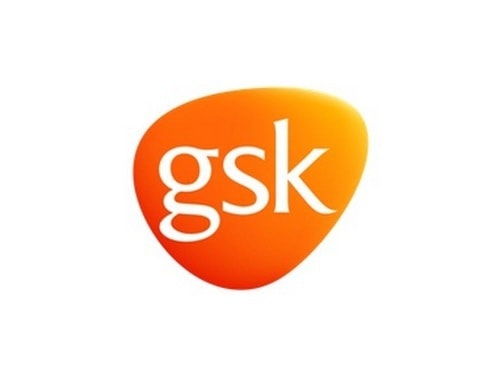 Weaknesses in the SWOT Analysis of GSK :
Healthcare fraud allegations affect brand image: GSK has been alleged, in some countries, to have unlawfully promoted prescription drugs, false pricing charges, and failure to report safety data. For instance, charges of promoting antidepressants in the US which were not approved by FDA. Such instances affect brand image of the company.
Blockbuster products exposed to generic competition and reaching maturity: Multiple GSK products and vaccines are now exposed to competition from generic medicines and also some of the blockbuster products are reaching maturity. This can affect sales for GSK.
Opportunity in the SWOT Analysis of GSK :
Strategic expansion through Acquisitions and Collaboration: GSK has been expanding its portfolio inorganically in the recent past. For instance, the collaboration of ViiV, GSK's HIV specialist company, collaborated with Pfizer and Shionogi in 2016 and acquisition of GlycoVaxyn in Switzerland in 2015. Such acquisitions and collaborations help the company to expand its portfolio and increase market share.
Product launches strengthen business: GSK has launched various products especially in the metabolic and respiratory business recently. For instance, launching Nucala as a treatment for refractory eosinophilic asthma in adults. Such new product launches enhance company's portfolio and strengthen the business.
Increasing demand and awareness about quality healthcare: The increasing demand for quality healthcare products in India and other emerging nations gives an opportunity for pharmaceutical companies like GSK to improve its bottom-line as well as top-line.
Threats in the SWOT Analysis of GSK :
Drug pricing controls: Prices of drugs are controlled by law in many countries. For instance, in India, a new pricing control policy has been proposed according to which prices of drugs may decrease.
Intense competition in the industry: GSK's products in consumer care as well as pharmaceuticals are subject to intense industry competition which not only limits market share but gives rise to price wars.
Generic competition: Introduction of generic products has affected sales of pharmaceutical companies as generic medicine sales and availability increase.
Liked this post? Check out the complete series on SWOT