Life Insurance Corporation of India or LIC as it is popularly known as a government-owned insurance and Investment Company. With headquarters in Mumbai, LIC is credited with being the largest insurance provider in India with the value of an approximate asset to the tune of 240 billion USD. The total life fund of LIC is estimated at143 billion USD and the company still continues to sell policies worth millions yearly.
Following the acceptance of the Life Insurance of India Act in 1965 the government of India decided to float their own company for Life Insurance which resulted in the formation of LIC of India. This move also resulted in the nationalization of the insurance sector in India, prior to when it was a bunch of private companies. More than 240 private insurance companies and provident societies merged to form the Life Insurance Corporation.
Strengths in the SWOT analysis of LIC :
Strengths are defined as what each business does best in its gamut of operations which can give it an upper hand over its competitors. The following are the strengths of LIC are:
India's largest Insurance service provider: LIC currently has pan India operations with 2048 fully computerized branch offices, 8 zonal offices, around 113 divisional offices, 2,048 branches and 1381 satellite offices and corporate offices. The entire country is classified under 54 customer zones and 25 metro-area service hubs based across various cities and towns of India. Currently, LIC has 1,337,064 individual agents, 242 Corporate Agents, 89 Referral Agents, 98 Brokers and 42 Banks for selling life insurance to the general public.
Brand Image: LIC has a strong branding in India. Its tagline Yogakshemam Mahamyaham which means welfare for all is well recognized. The Economic Time Brand Equity Survey of the year 2015 voted LIC as the most trusted Insurance provider in India.
Fund Base: LIC has a huge found base of around 150 billion USD and is also India's biggest investor making it immensely powerful in the domain of finance in India.
A network of Agents: LIC has around 1,337,064 individual agents, 242 Corporate Agents, 89 Referral Agents, 98 Brokers and 42 Banks across India who cover each nook and corner of the country.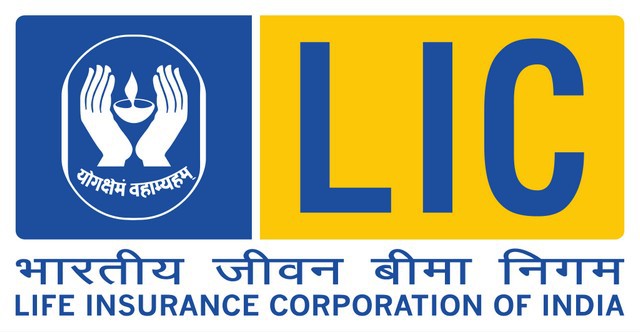 Weaknesses in the SWOT analysis of LIC :
Weaknesses are used to refer to areas where the business or the brand needs improvement. Some of the key weaknesses of LIC are:
Culture: LIC has been strongly associated with the government and thus follows a very slack and slow paced work culture. This works as a weakness when compared to modern-day private insurance players who are adept at strategy.
Poor advertisement strategy: In comparison to its private counterparts LIC does not spend too much on advertisement and this shows in the quality of ads that they release.
Too many restrictions: The Company has a lot of restriction imposed on ti being a government entity and there is always red tape challenges. This makes decision making slow at LIC.
Labour overheads: LIC has a huge employees strength and most of them work from their own setups. Paying their salaries and managing theme is often a huge challenge for the company.
Opportunities in the SWOT analysis of LIC :
Opportunities refer to those avenues in the environment that surrounds the business on which it can capitalize to increase its returns. Some of the opportunities include:
Cybersecurity: There are many cases of information threats and breaches in security systems. Thus at an age where cybersecurity is a threat Insurance policies against this can prove to be a huge opportunity.
Online Services: As online services grown people have started looking more into options like insurance and the awareness levels are also higher than the earlier days. This presents an opportunity for providers like LIC which are labor intensive to cut down costs by replacing people with technology.
Shift from protection to prevention: There is a general shift of trend from protection to prevention which is a pointer for insurance companies who should now be focusing on risk prevention than risk mitigation policies.
More disposable income: Insurance today is seen not as a protection but also as a form of investment. By capitalizing on this new approach insurance companies can design new products.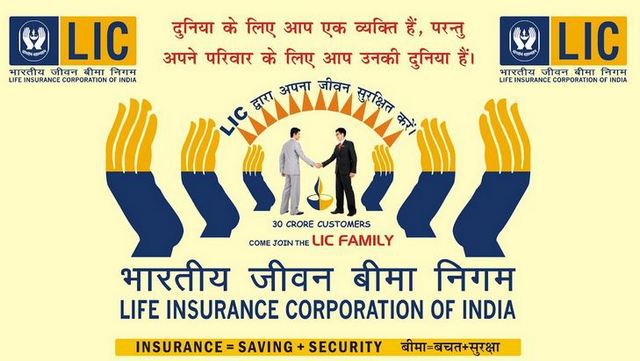 Threats in the SWOT analysis of LIC :
Threats are those factors in the environment which can be detrimental to the growth of the business. Some of the threats include:
Competition: With privatization of insurance LIC has lost its older glory and today faces stiff competition from private insurance players who have brought in more glamour into the industry.
Change of governments: With every new government the fiscal and monetary policies change with the result that policies need to be reworked accordingly. This creates a lot of hassles.
Technology: Today most financial services make technology an integral; part of their business through online banking and financial broking services online. However, LIC still has a lot to achieve in terms of staying abreast with technology.
Liked this post? Check out these detailed articles on
Topic of SWOT of Brands
Alternatively, check out the Marketing91 Academy, which provides you access to 10+ marketing courses and 100s of Case studies.