Domex is a popular brand of home and bathroom cleaning and disinfecting powders and liquid which are sold by the company Unilever. The cleaning products under the brand Domex has been sold from 1929 and is one of the oldest brands in the category.
The cleaning liquid can be used to clean both hard and soft surfaces and the high amounts of chlorine in it increases its effectiveness as a disinfectant. Domex is known to have ingredients which make it a very strong sanitation agent and it is positioned as a germ killer.
Domex is available in multiple variants like sink block remover, disinfectant wipes, cleaning spray, germ blaster etc.  With an experience of close to a century, Domex is positioned as the one-stop cleaning solution that takes care of all hygiene requirements of a home.
Strengths in the SWOT analysis of Domex :
Strengths are defined as what each business does best in its gamut of operations which can give it an upper hand over its competitors. The following are the strengths of Domex  :
Market leadership: When the market just had Phenyl, Unilever came up with Domex which had the necessary disinfecting prowess but not the characteristic medicine smell of phenyl. This resulted in more customers preferring phenyl to other disinfectant brands.
Housewife's choice: The disinfectant features of Domex like the high proportion of chlorine, the history associated with a premium company like Unilever and the wide variety of cleaning options available under the label have made it a preferred option amongst housewives across the globe.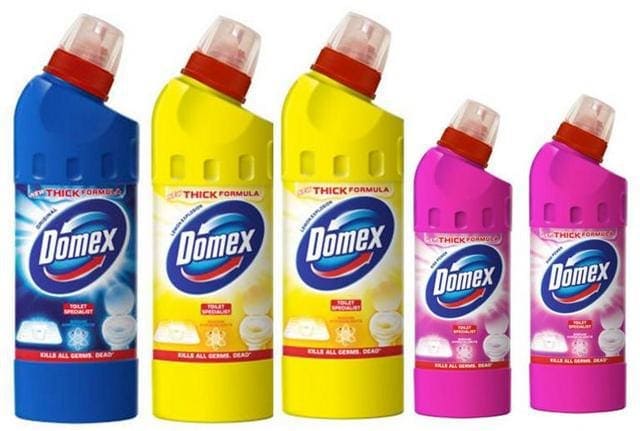 Global presence: Domex has a distribution network that spans the world. People across the world have started using it for most of their household cleaning and disinfecting purposes. It is sold in over 70 countries of the world and is the market leader in 15 countries.
Full-fledged cleaning solution: The brand Domex has something for every nook and cranny of the house. Some of their variants include toilet cleaning, floor cleaning, bathroom cleaning and wet wipes.
Powerful branding: The company has used strongly positioned itself as a cleaning solution which destroys germs in the house and thereby created a powerful association with hygiene and cleanliness. They have also been associated with a variety of rural cleaning causes.
Weaknesses in the SWOT analysis of Domex :
Weaknesses are used to refer to areas where the business or the brand needs improvement. Some of the key weaknesses of Domex are:
Higher dependence on the single segment: Domex has products only in cleaning and disinfectant segment and primarily positions itself in the toilet cleaning segment. This has made a very strong customer association between the brand and cleanliness which may be difficult to change in the long run.
Over-segmentation: The strategic role of the products get confusing up when a product line is catering to too many niche segments. Category demand will not grow and line risks are increased since retailers find it difficult to give them shelf space which is a growing risk for niche brands like Domex.
Too much of chlorine: Domex is a 10-25 % solution of sodium hypochlorite with 100,000 ppm of chlorine in it. This increases its bleaching properties significantly and there are allegations that more than a disinfectant Domex works like a bleach.
Opportunities in the SWOT analysis of Domex :
Opportunities refer to those avenues in the environment that surrounds the business on which it can capitalize to increase its returns. Some of the opportunities include:
Growing demand for home hygiene products: Housewives are constantly exposed to threat of diseases from a dirty home. This has almost created an obsession with cleanliness which in turn helps health and home hygiene products.
The market in Asia: In comparison to foreign cultures, Asian cultures are more focused on hygiene which has created a paradigm shift in the market from west to east.
Indian governments campaign for toilets: With only 58% of the country's 263 million households there is a huge scope for toiler products under the Sawch Bharat Abhiyan. It is estimated that over a 100 million homes will have toilets by 2019. This is a huge opportunity for all home cleaning products to work on.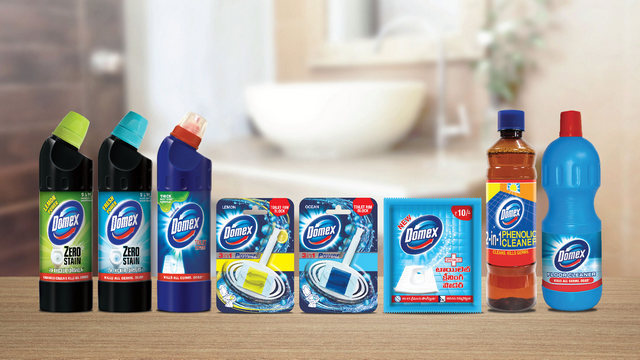 Threats in the SWOT analysis of Domex :
Threats are those factors in the environment which can be detrimental to the growth of the business. Some of the threats include:
Competition: The company faces a lot of competition from brands such as Clorox and Lysol. There are also a lot of local companies who also make cleaning products which are available on the market today and also various self-help groups.
The threat of substitution: Disinfectants like Dettol are often used by housewives as substitutes for disinfectant solutions like Domex. Thus the product line often faces serious threats from substitution.
Poor penetration in rural India: Rural India still is largely unaware of the need for sanitation and even if they do know most of them still prefer to use phenyl which because of its characteristic smell is associated with hygiene.
Liked this post? Check out the complete series on SWOT