Domino's Pizza Inc. is a multinational pizza restaurant chain founded in 1960 by Tom Monaghan and James Monaghan. It's headquarter situated in Ann Arbor, Michigan, United States and currently led by CEO Russel Weiner. Today, it is one of the world's largest pizza delivery companies, with more than 18,800 stores as on 2 January 2022 located in over 90 countries. Domino's is known for its wide range of pizza toppings, crust styles, and dipping sauces. It has invested heavily in technology to enhance the customer experience, offering online ordering, a mobile app, and a unique pizza tracker that allows customers to track the status of their orders in real-time.
With the mission "Sell more pizza, have more fun!" which reflects their commitment to creating a fun and enjoyable experience for both customers and employees.
Strengths in Dominos SWOT Analysis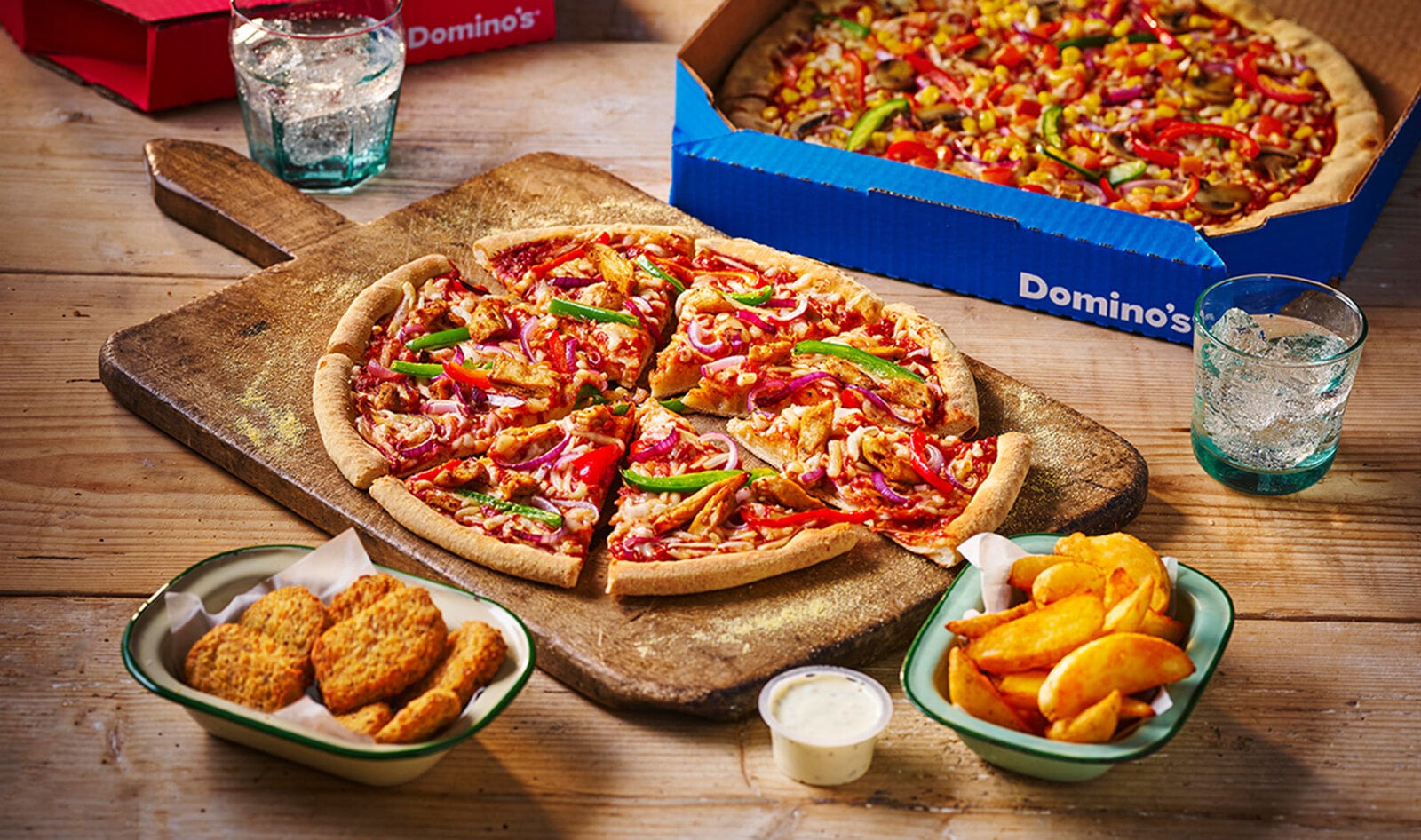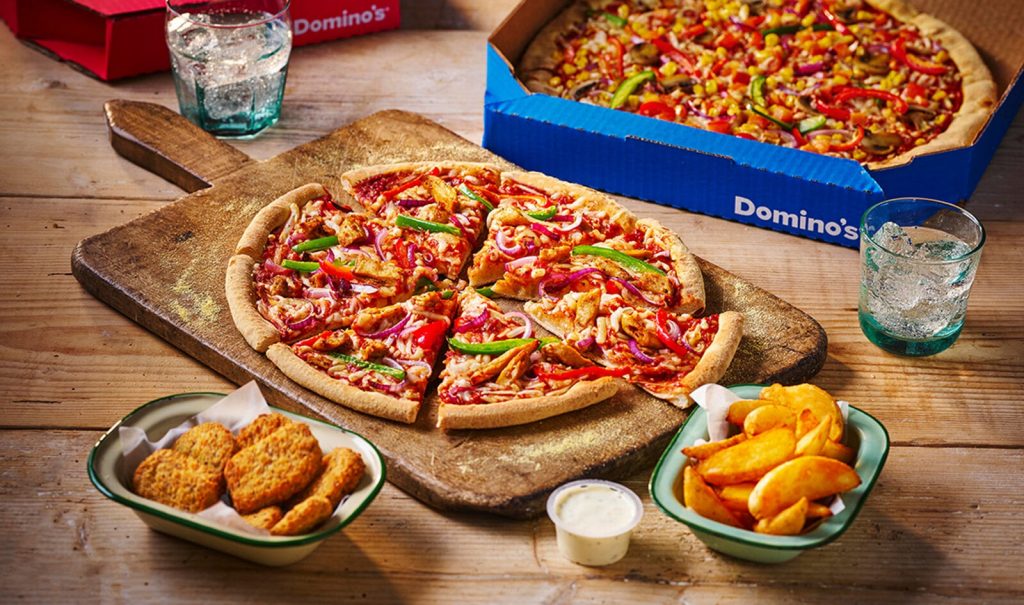 1. Consistency
Domino's consistent delivery of quality pizza, efficient service, and innovative technology has enabled it to maintain its position as the second-largest pizza chain in the world. The company's global sale was $4.537 billion in 2022, up from $4.117 billion in 2020. This emphasis on consistency has resulted in a devoted customer base and established Domino's as a global leader in the highly competitive fast food sector
2. Strong Brand Recognition
Branding, innovation, visibility on social media, and customer service have all led to Domino's Pizza's tremendous brand awareness internationally, making it one of the most well-known pizza delivery restaurants in the world. In 2022, Domino's brand value reached over $12.577 billion.
3. Strong Free Cash Flows
Domino's has been able to produce significant free cash flows due to its profitable business strategy. Also, the company's franchise-based business strategy has enabled it to grow quickly without having to make substantial capital investments due to its asset-light business model. Domino's Pizza's free cash flow for the quarter ending December 31, 2022 was $103.22 million as Per Its Latest Annual Report.
4. Affordability
According to recent research, Domino's average pizza pricing is less than that of significant rivals like Pizza Hut and Papa John's, which distinguishes it from its rivals. This is done by the corporation using creative cost-cutting techniques like simplified operations, effective supply chain management, and strategic pricing tactics.
5. Powerful Logistics
The Domino's delivery system is a model of effective logistics in the fast food industry. It offers quick pizza delivery to your door, with the help of latest technology and analytics. The technology collects real-time data on customer preferences, traffic patterns, and weather conditions to improve delivery routes and cut wait times across a huge network of over 19,880 stores.
6. Royalties
Dominos' unwavering dominance in the pizza industry is demonstrated by the royalties they receive. From 2021 to 2022, their strong growth trajectory saw a 12.3% increase in royalties earned. Dominos' royalties continue to be a key component of their financial success due to their ongoing expansion and growth.
7. Technological Innovation
Technical innovation is critical to the long-term success of brands. To compete in the global pizza and QSR businesses, digital ordering is essential. Dominos' emphasis on technical innovation enabled it to accomplish almost two-thirds of worldwide retail sales through digital platforms by 2022.
8. Highly trained staff
A team of well-trained delivery experts, ensures that every pizza reaches its destination hot, fresh, and on time, enhancing the overall customer experience. In a competitive industry where speed and efficiency are essential, Dominos' exceptional delivery staff is a significant advantage that sets them apart from the rest.
Weaknesses in Dominos SWOT Analysis
1. Health concern
Dominos' weakness lies in the potential health issues associated with consuming their products. With an alarming rate of obesity and heart disease in countries such as the US, where Dominos has a strong presence, their high-calorie, high-fat menu items may contribute to these health concerns. 
2. Lack of In-House Dining
The company has more delivery outlets than dining establishments in places like malls and other places where people want to relax and enjoy a meal, which is problematic. This lack of a dine-in option may be perceived as a weakness by consumers who prefer a sit-down meal with friends or family, or who prefer a restaurant ambience.
3. Bad delivery experience
Dominos, formerly recognised for its fast and efficient delivery, has been plagued by a string of poor delivery experiences. According to recent data, there has been a significant surge in consumer complaints about late deliveries, inaccurate orders, and poor food quality. These flaws have harmed the brand's reputation, causing it to lose its iconic status among pizza fans.
4. Dependence on franchisees
As of January 2, 2022, Domino's had 12,288 international franchise stores. Domino's relies heavily on its franchisees to operate its stores, which can lead to inconsistencies in quality and customer service between different locations stores.
5. Temptation & Addiction
Pizza is often considered a comfort food and can be a tempting indulgence for many individuals, leading to overconsumption and potential negative health effects. The convenience of ordering pizza online or through a mobile app can lead to impulsive decisions and a lack of self-control in some individuals, resulting in excessive spending or unhealthy eating habits.
The addictive nature of certain ingredients in pizza, such as cheese and refined carbohydrates, can contribute to a psychological dependence on the food, leading to potential negative health effects. Thus, it may harm the company in longer run.
Opportunities in Dominos SWOT Analysis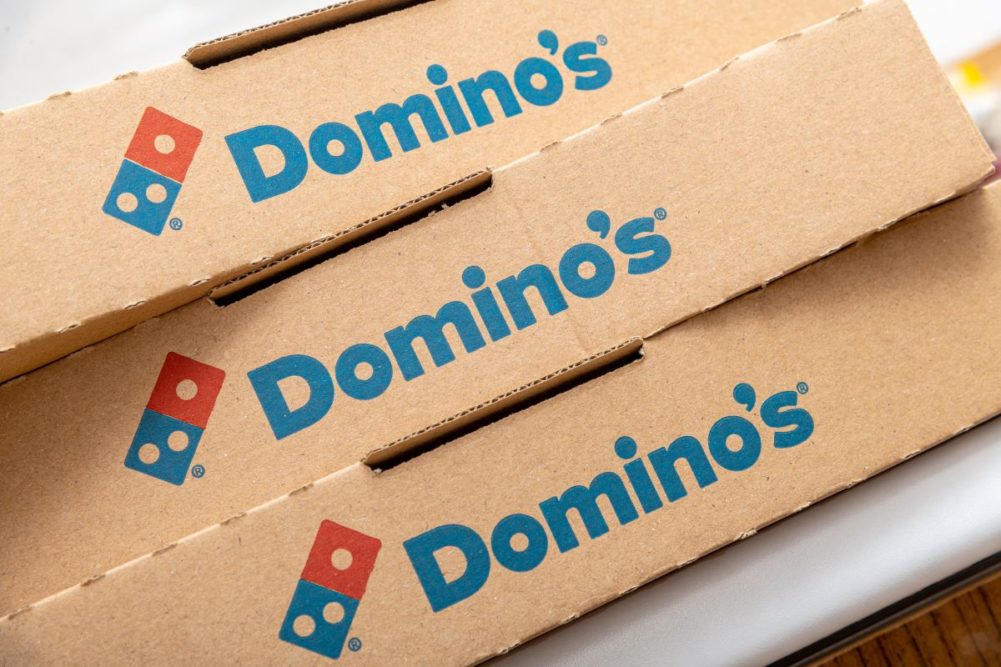 1. Growing Quick Service Restaurant Market
Global Fast Food and Quick Service Restaurant Market size & share was valued at approximately $ 267.1 billion in 2021 and is expected to reach $283.85 billion in 2022 and is expected to reach a value of around USD 410.1 Billion by 2030, at a CAGR of about 5.8% during the forecast period 2022 to 2030. As per data, Dominos can have tremendous growth in its revenue by expansion.
2. Customer Behaviour
By offering personalized recommendations based on customers' order history and using gamification techniques to incentivize loyalty, Dominos can increase its customer engagement and retention. According to recent research, 80% of consumers are more willing to buy from a brand that provides individualised experiences. Furthermore, Avanto discovered that gamification tactics can enhance customer loyalty by up to 22%.
3. Strategic Partnership
Domino's, a leading pizza delivery company, has the potential to boost sales through partnerships and collaborations with other food companies. Consider the cooperation between Dominos and Coca-Cola. The businesses were able to offer clients a handy meal package that responded to their needs by packaging a large pizza with a two-litre bottle of Coke.
4. Use of social media marketing
Dominos can use social media to promote its products. Social media marketing can be a useful and affordable technique to reach a larger audience and enhancing a company's reputation in the marketplace. It currently has more than 447 thousand subscribers on Youtube, more than 314 thousand followers on LinkedIN, 8 accounts with total of more than 2.4693 million followers on twitter.
5. Developing Countries
As changes are occurring in the global economy, the purchasing power of developing economies is increasing. As a result, Domino's has an opportunity to concentrate on expanding into developing markets, particularly India and China. This will greatly improve Domino's sales and help the pizza brand make more revenue.
6. Integration with Smart Home Devices
Customers can purchase pizza using voice commands by integrating Domino's ordering system with smart home devices such as Amazon Alexa and Google Home. This would improve the ordering process's convenience and accessibility, hence increasing consumer happiness.
Threats in Dominos SWOT Analysis
1. Dependence on cheese
In the last year, cheese prices have climbed by 8.7%. Dairy prices continue to grow, making it more expensive. Cheese accounts for around 25% of the market basket acquired by company-owned stores, which is a significant cost to Dominos. Any volatility in such would pose a serious risk to the company and could harm its margins.
2. Increasing Costs
Rising food costs, labour costs, rent and utilities, technology investments, marketing and advertising are all factors that are contributing to a cost increase at Domino's. Even though Domino's tried to cushion the cost spike with increases in delivery fees and menu prices in 2022, gross margin fell to 36.77% in the third quarter from 37.69% in the third quarter of 2021, it may not be beneficial in the long run.
3. Heavy Debt
Despite its position as a premium player in the food sector, Domino's has a significant weakness in the form of massive debt. According to the most recent data, the brand's long-term debt has climbed significantly, placing pressure on its financial performance and limiting its ability to invest in growth projects. The consolidated indebtedness of Dominos' was about $5.02 billion as of January 1, 2023.
4. Intense Competition
Domino's operates in highly competitive markets and faces intense competition from both established players and new entrants. The company's main competitors include Pizza Hut, US Pizza and Zume Pizza among others. Domino's is facing fierce indirect competition from fast-food restaurants like McDonald's, Burger King, and KFC, where customers prefer burgers and chicken over pizza.
5. Health-conscious trends
The growing health consciousness has had an impact on the entire QSR industry. Customers want low-cost, low-calorie food. Even new age QSR businesses are constantly focused on health, which may pose a serious threat to unhealthy QSRs, particularly Domino's.
Conclusion
Domino's has successfully carved out a brand image among the youth as a go-to destination for delicious and convenient pizza. With a long legacy and history in the pizza industry, Domino's has always strived to differentiate itself from competitors through its innovative delivery app and lightning-fast services. The iconic Domino's logo, coupled with its attractive and mouth-watering menu offerings, has cemented the brand's position as a leader in the pizza delivery space.
Its dedication to high-quality ingredients and innovative technology has made it a household brand around the world. Domino's pizzas have become an irresistible temptation for pizza lovers everywhere, thanks to their crispy thin crust and cheesy stuffed crust. Their menu has a wide range of options to suit any taste or dietary preference, making it a popular destination for pizza lovers worldwide.
And as Domino's likes to say, "You got 30 minutes or less, or it's free!"
Liked this post? Check out the complete series on SWOT