Range Rover is four wheeler luxury car brand that is currently under the umbrella of Jaguar Land Rover and owned by Tata motors since the year 2008. A brand which has been hugely popular since 1948 when it was first introduced Range Rover is toute to be one of the top-selling all-terrain vehicles globally.
The brand is considered to be an icon in luxury SUV's and the vehicle has displayed immense robustness and versatility across a wide variety of terrains and has won many prestigious awards and accolades for its performance. The Range Rover has 5 variants in the Indian market and the vehicle is positioned as a higher end British heritage vehicle with immense potential for off-roading and high on-road style.
Strengths in the SWOT analysis of Range Rover :
Strengths are defined as what each business best in its gamut of operations which can give it an upper hand over its competitors. The following are the strengths of Range Rover:
Rich Heritage: The biggest strength of Range Rover is the rich heritage it carries which is closely associated with its brand image.
Association with Jaguar: The close association with Jaguar which has a brand equity of itself also increases the credibility and trust of Range Rover which acts as a strength for the brand.
The vision for Future: The brand has always been forward-looking in its approach and has constantly churned out innovative ideas in its products based on customer expectations.
Customer Savvy Products: This helps them make products that are customer savvy which is one of the core strengths.
Focus on green: The Range Rover cars are highly environment-friendly and have low emissions.
Superior Design: The design of the car interiors are superior and displays unparalleled performance across a wide variety of terrains even on flooded roads.
Well Defined Branding: These characteristics are packaged and marketed will through a planned branding strategy. This is yet another core strength of the brand.
Focus on new age technologies: The Company has been doing research on how to integrate new age technologies like IOT, machine learning, and data connectivity and plans to launch a new fleet of brands incorporating these technologies.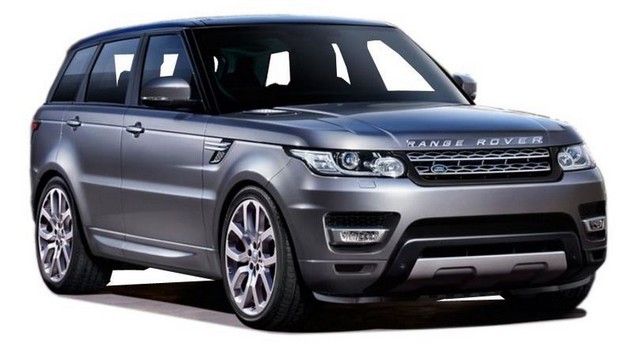 Weaknesses in the SWOT analysis of Range Rover :
Weaknesses are used to refer to areas where the business or the brand needs improvement. Some of the key weaknesses of Range Rover are:
Excessive criticism on performance flaws: The brand though classic has faced a lot of criticism from experts for issues related to air suspension, electrical problems and oil leaks. There has also been a lot of flak against the company for poor customer service.
Poor counter action on negative feedback: The negative news about the brand can prove to be a significant weakness especially if it is not countered well.
Poor after sales service: It is extremely difficult to get spares and service for Range Rover in most countries other than the United Kingdom. This makes customers apprehensive of purchasing range Rover cars which can be risky in the long term.
Fragmentation in the market: Yet another weakness is the huge number of players in the luxury car market today like Audi, BMW and Mercedes Benz which makes the market fragmented in the luxury car segment. This drastically reduces the prospect for growth of market share for luxury car brands.
Opportunities for the SWOT analysis of Range Rover :
Opportunities refer to those avenues in the environment that surrounds the business on which it can capitalize to increase its returns. Some of the opportunities include:
Technology changes: The technology changes in the world have resulted in a growing need for self-driven autonomous driving experiences. This creates a new opportunity for luxury cars like Range Rover since customers would now prefer a richer in-car experience and a more all-encompassing experience.
Increased focus on automation: The Company is working towards developing connected autonomous cars using advanced technologies.
Growing customer spending: The customer has no dearth of choice today and has the money to spend on the best transportation option.
Personalisation needs: Range Rover has been researching on high-end personalized cars which will pre-empt user preferences and driving choices. This is an opportunity which Range Rover should not miss.
Focus on low cost, green and hybrid vehicles: The increased focus on green and hybrid vehicles may be a threat for lower end vehicle manufacturers but not for established higher end car brands such as Range Rover.
Threats in the SWOT analysis of Range Rover :
Threats are those factors in the environment which can be detrimental to the growth of the business. Some of the threats include:
Increasing fuel costs: The biggest threat to most automobile companies are growing fuel prices which makes it increasingly important to look at alternative energy options.
Tate Motors Takeover: Range Rover had a strong image in the UK market but with a foreign partnership like Tata Motors they may not be perceived in a healthy manner.
Stringent Regulatory framework: The government regulatory framework is focusing towards green cars, hybrid and battery operated vehicles.
Expensive raw materials: Raw materials for automobiles are becoming more expensive which in turn affects the overall pricing strategy for luxury vehicles.
Liked this post? Check out the complete series on SWOT