Mattel Inc. is a toy company headquartered in California, US. Mattel is one of the largest toy companies in the world and some of its most popular global brands include Barbie, Hot Wheels, American Girl and Thomas & Friends etc. The company operates in over 40 countries in the Americas, Asia Pacific and Europe.
Strengths in the SWOT Analysis of Mattel :
Strong Brand Portfolio: Mattel has under its kitty some of the most recognized brands in the toy industry. Its brand portfolio contains some of the most popular brands in children's toys which include the famous Barbie, Hot Wheels, and American Girl etc. Mattel has successfully created many strong global brands which give it a competitive edge
Global Presence: Mattel has a strong global distribution system which reaches a large customer base. Mattel is present in over 40 countries and sells its products through retail outlets and E-commerce. Such a wide distribution system allows Mattel to diversify its operation and reduce business risks.
Licensing Agreements: Mattel has entered strategic licensing agreements with many entertainment brands which allow it brand promotion by utilising trademark and characters. For instance, Mattel has strategically partnered with Disney for associating with famous Disney characters. Such associations have helped Mattel strengthen its brand portfolio and also help in increasing revenue.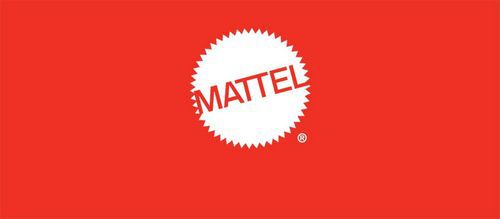 Weaknesses in the SWOT Analysis of Mattel :
Concentrated base of customers: Mattel is heavily dependent on large retailers like Wal-Mart or Target for a large portion of its sales. In FY 2015, about 48% of Mattel's net sales were contributed by the Mattel's top 10 largest customers. Such over dependence on a few retailers case business risks reduces Mattel's bargaining power.
Toxic Toys Scandal: In the year 2007, Mattel had to recall many of its products after a European retailer found evidence of lead paint in Mattel toys. Mattel's own investigation proved that the problem could be in many other products. This prompted Mattel to recall about a million toys. Such incidents affect the brand image and customer confidence.
Opportunities in the SWOT Analysis of Mattel :
Changing Technology induces demand: With an advent of technology, demand for toys and games which are driven by technology has increased and has driven new market trends. Toy makers have to adapt to the digital revolution and integrate their brands and give them a technological makeover in order to cater to the demand.
Growing demand for toys and games: Toy and games market has shown strong trends in the recent past globally and is expected to grow at a CAGR of over 6% in the next 5 years. Mattel is well positioned to leverage the potential growth in the toys and games market.
Cost Saving program: Mattel designed and implemented a cost saving program in order to enhance its operational efficiency and improve profitability. The company made some structural changes in its workforce and also improved efficiency in offshoring and outsourcing functions to save costs. Such programs could help improve profitability for the company.
Threats in the SWOT Analysis of Mattel :
Fluctuations in the currency exchange rates: Mattel has operations in over 40 countries and about 43% of net sales are contributed by its foreign customers.  Mattel invests in foreign subsidiaries and also distributes to other countries and hence is subjected to fluctuations in the currency exchange rates.
Counterfeit and duplicate products: Mattel has created many popular global brands and thus there is the abundance of counterfeit and duplicate products of the popular brands like Barbie and Hot Wheels. Such products are especially abundant in China. A presence of such products in the market affects the brand image and impacts revenue.
Stringent government regulations: Toys are designed and manufactured for the use of children and thus extra care is to be taken by the company's as far as the product design and materials used are concerned. Also, such regulations may change depending on the country and thus this increases compliance costs.
Liked this post? Check out these detailed articles on
Topic of SWOT of Brands
Alternatively, check out the Marketing91 Academy, which provides you access to 10+ marketing courses and 100s of Case studies.