Larsen & Toubro Limited (L&T) is a giant in the field of construction and manufacturing in India. L&T also has ventured into electronic and electrical equipment, financial services and information technology. L&T has observed impressive growth in revenue in the past few years and has many projects in the pipeline currently.
Strengths in the SWOT Analysis of L&T :
Strong Brand Name in construction and manufacturing in India: L&T has a strong brand name in India in the field of construction and manufacturing which enhances its trust on its clients. L&T has handled various large scale projects in India and has successfully created a trustworthy brand name which is very important especially in the construction industry.
Competitive advantage: L&T is one of the most respected companies in India for engineering for its custom made technology-intensive equipment and systems. With the strong brand name and strong manufacturing facilities, L&T holds a competitive advantage.
Technical expertise: L&T's technological capabilities support its design and manufacturing capabilities and provide an expertise in engineering and project management. L&T's Technical expertise provides a competitive advantage to the company.
Strong financial position: L&T's financial position has been improving from the past few years with company's total assets growing at a CAGR of 18% and its total capital grew at a CAGR of 12% from FY2011-15. Improving financial conditions provides a cushion at the time of adverse market conditions.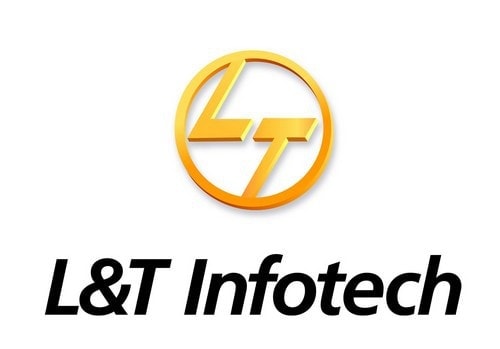 Weaknesses in the SWOT Analysis of L&T :
Dependence on Indian market: Indian market contributes over 65% of its total revenues and thus makes L&T largely dependent on the Indian market. Overdependence on a particular market makes the company vulnerable to any fluctuations in the Indian market.
Increasing debt: L&T's debts have been increasing steadily for the past few years. L&T's debt has increased from INR 98960 million in FY2011 to INR 136090 in FY2016. Increasing debts impact company's financial flexibility.
Opportunities in the SWOT Analysis of L&T :
Growth in Indian construction and engineering industry: The Indian construction and engineering industry grew by 8% year on year. With expected high government and private spending on infrastructure in the next 10 years on smart cities, metro projects etc. L&T is well placed to leverage the opportunity created in the industry.
Strong order book position: L&T has won various contracts in the recent past and secured new orders worth more than $20000 million in the year 2015-16 which showed a growth of over 7% over the year.
Threats in the SWOT Analysis of L&T :
Extensive environmental regulations: L&T is subject to follow extensive environmental regulations relating to health, pollution, waste disposal etc. These regulations increase compliance cost for the company.
Low Oil prices affect the industry: With oil prices decreasing, various drilling projects have been stopped and expansion plans have been scaled back. This affects growth opportunity for the company and the industry.
GST impact can be negative: The cost of under construction buildings are expected to increase with GST and it will have an overall negative impact on the construction industry.
Liked this post? Check out the complete series on SWOT