One of the biggest names in the jewelry and luxury products business, Cartier Monde is also the world's biggest manufacturer of designer custom-made luxury jewelry. With around  200 retail stores across almost 125 cities like Paris, New York, and London as well as various parts of the US, the company has lately also been moving into smaller cities.
The focal point of Vendome Luxury Group PLC—Cartier is a subsidiary of Swiss-based, South African company CompagnieFinancière de Richemont AG.  Cartier is responsible for almost 72 % of the market share of the Vendome group's annual sales. In addition to Cartier, Vendome also sells other luxury brands like  Alfred Dunhill, Vacheron&Constantin, Lancel, Mont Blanc, Piaget, and Chloe.
Cartier is also popular for its custom-made jewelry and other merchandise for which it has a large number of celebrity customers. The company, however, continues to have limited growth in its retail space and inspire of the spurt of growth in mall culture, the presence is lower than most of the competitors. Cartier registered an annual turnover of 6.1 billion USD in the year 2016.
Strengths in the SWOT analysis of Cartier
Strengths are defined as what each business does best in its gamut of operations which can give it an upper hand over its competitors. The following are the strengths of Cartier :
Quality of the product: The products made by Cartier are designed for individual customers and they are innovative and classy. The designs are unique and ensure that individual tastes are taken care of. The detailing in the products are also fine and even minute details are taken care of a quality which it has built primarily because of its background in watchmaking.
Wide Portfolio: Though Cartier is popular as a maker of watches and jewelry the company also makes cigarette lighters, scarves, and other relatively economy class low key accessories. The wide portfolio which also includes low priced items ensures that the customer base is wide.
Rich History: Cartier was first established in the year 1819 when the French designer Louis François Cartier made watches and jewelry when he first started training under Picard. Since then the designer has been making signature custom-made pieces of jewelry and currently has operations across the world,
Multiple channels: Cartier sells through a number of distribution channels and reaches out to a large network of customers. The company has around 200 retail outlets which are exclusive Cartier stores but most of them are in tier 1 cities or metros. The company also sells through third-party retailers and also has an online e retailer partners as well as website.
Positioning: The brand Cartier has always been positioned as something that epitomizes both luxury and elegance and they designs are inspired from history with a medieval or an old-time feel. Though it was initially a luxury brand in order to expand the brand has now repositioned itself as a lifestyle brand.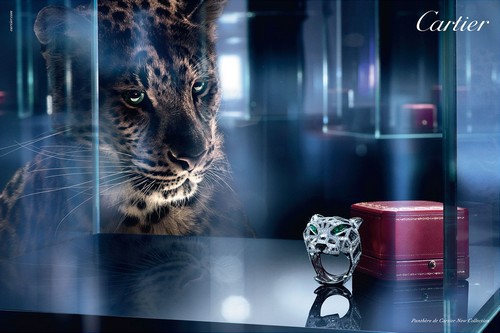 Weaknesses in the SWOT analysis of Cartier
Some of the key weaknesses of Cartier are:
Lack of differentiation: Cartier still continues to rely completely on the brand image that was created over the years. As competition has grown, more and more medium-sized businesses are making products that are similar to them in design and this is making it difficult for Cartier to create a strong difference.
Low margins: Cartier is a luxury brand and thus can cater to only the higher income segment. The costs of designing and marketing, the retailing and distribution costs etc. are exorbitant for luxury brands. The low margins coupled with the reducing volumes of sales has resulted in huge losses for the business.
Inability to innovate: The competition in the luxury category is growing profusely. Carter was a pioneer in the designer and luxury category when it began its operations and thus had a huge customer base. However today there is a lot of competition and contemporary designers are getting an upper hand in the market.
Opportunities in the SWOT analysis of Cartier
Opportunities refer to those avenues in the environment that surrounds the business on which it can capitalize to increase its returns. Some of the opportunities include:
New markets: There are new markets as well as new categories in luxury goods. Some of the categories involve designer formal wear, cuff links, shoes etc which are new avenues that are opening up.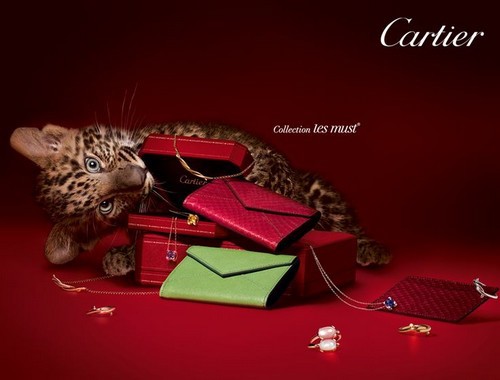 Threats in the SWOT analysis of Cartier
Threats are those factors in the environment which can be detrimental to the growth of the business. Some of the threats include:
Competition: The main competitors of Cartier are Pierre Cardin, Versace and Graff Diamonds
Difficulty to attract customers: Luxury brands are facing a huge challenge from customers switching brands. Since the frequency of purchase is low for luxury brands the company would need to retain customers as much as possible.
Liked this post? Check out the complete series on SWOT