Lux is a 100-year-old soap brand and comes out of the armory of Unilever, which is one of the largest FMCG companies in the world. Lux is a multi-billion dollar brand and has attained leading positions in many markets due to its distribution, promotions and pricing policies.
Strengths in the SWOT Analysis of Lux :
Strong Brand Name: Lux is a 100-year-old brand and has sustained for so many years because of the trust and credibility it has gained from its users. Lux is one of the strongest brands that come from Unilever.
Leading Position in many countries: Lux has been able to capture high market share in many countries and is a market leader in the personal care soap segment in countries like India, Pakistan, Brazil, Thailand and South Africa. Strong market position provides bargaining power to Lux.
Strong Global Presence: Lux has a strong global presence, being present in over 100 countries and all diversified market on the globe. It has developed key markets in the emerging markets like India, China, Brazil and South Africa etc. where consumer spending is increasing.
Strong Distribution: Lux drives from the distribution system of Unilever around the world which makes sure that Lux is present in all parts of the markets it is present in; Lux has specifically concentrated on increasing presence in rural markets.
Present in many variants: Lux is present in many variants around the world and it has also acknowledged the fact that choices will change with the change in geographies and hence it has also developed some localized variants for local markets.
Unilever as a parent company: Unilever is a big support as a parent company for Lux. Lux as a brand does not have a lookout for resources like finance and distribution which taken care by Unilever.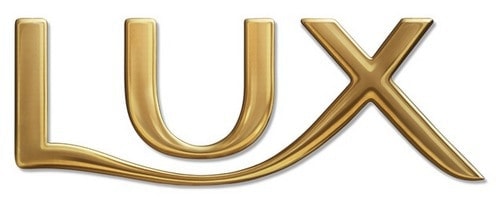 Weaknesses in the SWOT Analysis of Lux :
Considered to be a soap targeted towards women: Lux is positioned as beauty soap and is considered as soap only for women and thus it doesn't have a unisex appeal to attract men towards using it.
Does not appeal to the rural markets: Lux, although is trying to push itself in the rural markets but it does not appeal to the rural market especially because of the way communication is designed for Lux.
Controversial advertisements: Some of Lux's advertisements have received flak from the viewers, especially the one with Shahrukh Khan in the bath tub. Such controversies affect the brand image of Lux.
Opportunities in the SWOT Analysis of Lux :
Industry growth in emerging markets: The personal care industry is expected to grow in the emerging markets like India, South Africa etc. Lux is set to benefit from the increasing consumer spending on personal care products, considering its strong distribution across the globe.
Increase penetration of body wash: Liquid body wash market is expected to grow worldwide and hence Lux should focus on bringing out more variants of body wash and penetrate the product more.
Look for more Sales and Trade promotional schemes: Lux should introduce more sales and trade promotional schemes into the market in order to maintain its leading position in the market.
Penetrate more in rural markets: Lux has got the great potential to capture the rural markets of India, Pakistan and African countries. Lux needs to penetrate the product more into the rural markets and develop communication strategy in order to capture the rural market.
Threats in the SWOT Analysis of Lux :
Cannibalization: Lux, being a product from Unilever also competes with in-house products like Pears and Dove. Although all the products are positioned differently still they are cannibalising each other's market.
Increasing competition: There already exists high competition from local and multinational brands in the personal care industry. The competition is increasing rapidly in the recent years which is affecting Lux's market share. For example, entry of Patanjali in India is affecting the personal care market heavily.
Changing consumer preference: The preference of consumers around the world is changing and thus brands are also supposed to align with the changing preferences. Lux is too concentrated on being a beauty soap and hence changing preferences can affect Lux's market.
Liked this post? Check out the complete series on SWOT