Uniqlo is a Japanese fashion brand which has pan-global popularity. Uniqlo which is a fully owned subsidiary of  Fast Retailing Co Ltd, is a specialist in casual clothing. Though Uniqlo is a big brand of low-cost clothing in Asia the brand is yet to pick up in other parts of the world though they have established their presence there. Uniqlo was first established in Japan in the 1940's as a men's casual clothing brand. It was during the eighties that it started growing into a big brand in Japan and the company moved into women's wear and other categories of clothing.
Uniqlo has been quick to adapt to foreign cultures without diluting its Japanese values and the company has been popular for the quirky styling and innovative designs in casual wear. As of the year, 2018 Uniqlo has a chain of 13000 stores spread across 20 countries in Europe, Asai Pacific and America.
Strengths in the SWOT analysis of Uniqlo
The following are the strengths of Uniqlo:
Visionary Leader: When Tadashi Yanai inherited 22 tailoring stores from his father, he converted them into a clothing brand called Uniqlo. An ardent traveller, Yanai sensed opportunities in Europe and USA where there were similar brands. He took ideas from brands like United Colors of Benetton and GAP expanding his own portfolio as well as foraying into foreign markets. It is this visionary leadership that has helped Uniqlo transcend boundaries.
Branding: Uniqlo positions itself as a modern Japanese company which sells casual wear at affordable prices to the overseas market. The designs, as well as the styling of the brand, is consistent with this positioning and thus it has helped the brand to gain popularity overseas.
Innovations: Uniqlo is credited with significant innovations which have set them apart from their competitors. Some examples include the Heat Tech fabric which turns moisture into heat and then retains the heat in heat pockets, Airism a stretched fabric and Life wear a blend of casual and sportswear. These innovations have helped Uniqlo introduce features into their clothing line thereby setting clear differentiators.
Sound Operational Strategy: Their operational strategy is such that it offers both agility and cost benefits. Uniqlo owns their value chain completely and thus are able to maintain their costs as low as possible. They also maintain stable relationships with their suppliers and this helps them streamline inventory. This helps them scale up or down based on the trends in the market.
Organisation culture: Quite unlike other Japanese companies which have gone global, Uniqlo continues to conduct all the businesses in the firm in English. Though a global brand, Uniqlo continues to retain all Japanese ideals like fostering hard work, teamwork and goal orientation. The organisation is flat and the leader follows a participative style of leadership.
In-store experience: Uniqlo has always focused on ensuring that the in-store experience is superior and this is done by stringent tracking of employee-customer interaction. All interactions are it face to face or otherwise are recorded and reviewed thoroughly. The feedback is used during training sessions. The company also focuses on changing the look and feel inside their stores in accordance with market trends.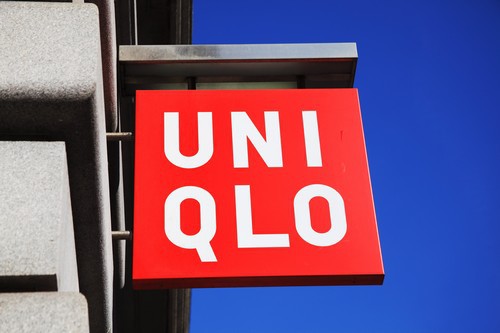 Weaknesses in the SWOT analysis of Uniqlo
Weaknesses are used to refer to areas where the business or the brand needs improvement.   Some of the key weaknesses of Uniqlo are:
Inability to penetrate successfully in foreign markets: Though Uniqlo calls itself a global brand the popularity of its apparel is primarily in Asia and the rest of the world is still to accept it. Uniqlo is struggling to break into the market share of leading retailers in the US such as Gap or Tommy Hilfiger.
Weather sensitive apparel: Though the weather-sensitive apparel of Uniqlo like Heattech was a huge success in Asia the same could not be sold at all in the US. The apparel which was designed for Asian conditions lacked global adaptability which resulted in a failure,
Supply Chain Issues: Though Uniqlo aspires to be a global player, the company is facing huge issues in scaling up their supply chain to reach out to global markets. While most global brands have increased their presence in online retailing space Uniqlo's share in e retailing is just 4 % of its total business.
Opportunities in the SWOT analysis of Uniqlo
Opportunities refer to those avenues in the environment that surrounds the business on which it can capitalise to increase its returns. Some of the opportunities include:
New Segments: Fashion is an evolving business and new segments come up on a regular basis. Uniqlo primarily has a presence in men's and women's wear but is yet to make a storing foray into the kids segment.T he is an area which is promising growth in Asia and Uniqlo can capitalise on this.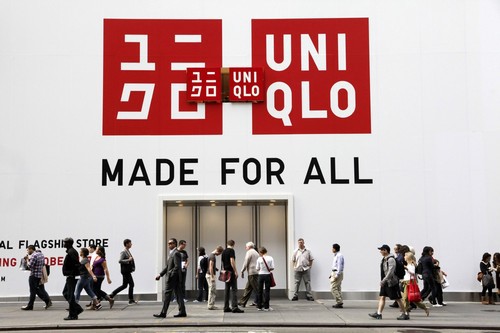 Threats in the SWOT analysis of Uniqlo
Threats are those factors in the environment which can be detrimental to the growth of the business. Some of the threats include:
Competition – The main competitors of Uniqlo are Gap, Tommy Hilfiger, Zara and United Colors of Benetton.
Liked this post? Check out the complete series on SWOT