Kissan Tomato Ketchup is a popular brand of the Indian food processing conglomerate Kissan Group. The company which was set up in the year 1935 was owned by the UB Group. From the year 1993, Kissan has been a fully owned subsidiary of HUL following which the brand has undergone a series of changes since the takeover.
Kissan which is one of India's leading manufacturer of fruit juices, jams, squashes and other canned foods sources of their raw material and they have partnered with agriculturists from various parts of the country to ensure that their raw materials are of superior quality and fresh.
Kissan has an annual revenue of 7 million USD and employs around 7300 people in its facilities which are housed in various parts of India.
Strengths in the SWOT analysis of Kissan Tomato Ketchup
The following are the strengths of Kissan Ketchup:
Popularity with target segment: Kissan Ketchup which is available in numerous types of packaging like bottle, pouches and squeezy primarily appeals to children and most of their other products like squashes, and jams also cater to this group. Some features that kids love about Kissan Ketchup is the rich taste, right ingredients and the slice of life advertisements which has helped them connect to this segment very strongly.
Focus on core products: Kissan has always been giving prime importance to their core products namely jam and ketchup. Within the ketchup category though they have had numerous flavors like garlic, no-onion garlic, hit and spicy etc the prime focus has been on Kissan Tomato ketchup which has helped customers create a strong association to the brand.
Need-based products: Kissan has been successful in understanding the changing needs of the target market and this is evident from the variants of Kissan Ketchup. The various variants like sweet and spicy, no onion no garlic, chili tomato sauce or chatakdaar ketchup have all been developed to cater to specific needs of the customer.
Sustainable Procurement: Kissan sources the fresh tomatoes as well as the puree through Public Private Partnership (PPP) in Maharashtra where they procure sustainable produce from smallholder farmers, tomato paste processors, Maharashtra government and the agri-input supply companies. This is an advantage that only Kissan enjoys and this has reduced their dependence on import of the raw materials.
Kissan Recipes: Ketchup was a western product and primarily associated with burgers sandwiches or french fries. Customers were purchasing the ketchup but were not sure of how or where to use it. It was then that Kissan came up with the idea of promoting recipes which are made using Kissan Products. This has resulted in capturing the attention as well as winning the trust of mothers who are the primary buyers of Kissan Products.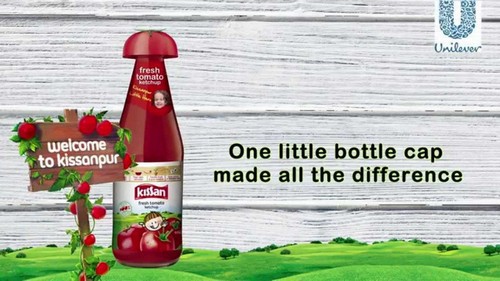 Weaknesses in the SWOT analysis of Kissan Tomato Ketchup
Some of the key weaknesses ofKissan Ketchup :
The excessive popularity of mixed fruit Jam: Kissan is the market leader in the jams category and their mixed fruit jam is by far the most popular in that category. Kissan tends to focus more on the mixed fruit jam which distracts them from other products.
Desi Twist: Kissan has focussed their ketchup variants to cater to desi flavors and as India becomes westernized Kissan may need to look at Wester variants like Buffalo sauce or Barbeque sauce as well.
Ketchup: While rivals like Nestle, Brittania, and even some local players have launched new products like mayonnaise, pasta spreads and Chinese flavored sauces, Kissan still continues to focus on ketchup only and this may result in customers migrating to other brands.
Opportunities in the SWOT analysis of Kissan Tomato Ketchup
Some of the opportunities include :
Ketchup in snacks: Earlier people were unsure of what to do with their ketchup and were a part of the Western cuisine.But through some novel promotional campaigns and recipes, Kissan has been able to make it an integral part of the Indian menu by showcasing it as an accompaniment for samosas or an ingredient in paratha rolls. This has increased the frequency of purchase of ketchup amongst customers.
Favorable trends in consumer behavior: School timing have become earlier in the morning reducing the window for cooking which has created a need for quick yet healthy and tasty meal options. Ketchup is popular amongst kids and can be an accompaniment to many such meals.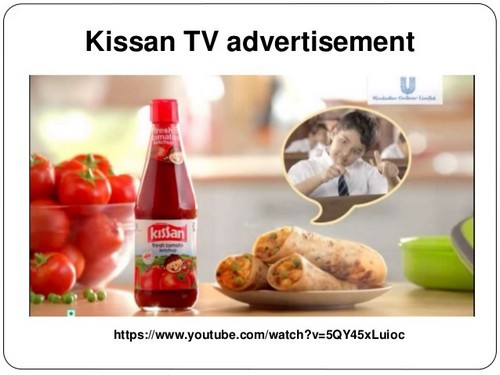 Threats in the SWOT analysis of Kissan Tomato Ketchup
Some of the threats include:
Competition: Some of the major competitors of Kissan Ketchup are Maggi, Chings Secret, Fun Foods and also some local players.
Liked this post? Check out the complete series on SWOT