Panasonic is a company of Japanese origins which has been around for 9 decades (it is going to complete a century in 2018). Naturally, the brand is well trusted and knows the ins and outs of the industries it operates in. It is one of the most loved electronics brands in the market.
Here is the SWOT analysis of Panasonic.
Strengths in the SWOT analysis of Panasonic
Wide Presence – The number 1 factor contributing to the success of Panasonic is that it is a mass brand with a massive presence and distribution across multiple continents and multiple regions. It is present in well over a 100 countries and the revenue is divided between Japan, Asia, USA and Europe.
Consistency of Performance – The brand is loved because of its consistency of performance over the number of years. If you pick up a Panasonic product, you are guaranteed that the product will be good in quality. Japanese manufacturing is always known for its good quality. Moreover, Panasonic has been a firm which has consistently given good quality of products since its inception.
Adaptable to the market – The company has not stuck to one product and has kept bringing in more products from time to time. It has removed products from its inventory which did not carry weightage anymore. As a result, the product line is pruned and maintained.
Product portfolio & Product quality – The product portfolio of Panasonic is huge. It is in Eco Solutions, Appliances, Industrial products, Communications, Automitive, Energy, Healthcare and Manufacturing. In fact, the best part is that Panasonic is a known and trusted brand in all these segments and has a healthy revenue share in these segments.
Brand equity & trust – In 2017, Panasonic had a brand valuation of a whopping $6.9 Billion and it is ranked 97 in the global 2000 brands list by Forbes. This clearly shows a high brand equity and trust for the brand in the market.
Strong Marketing communications – The marketing of Panasonic is known to be strong. Panasonic frequently uses brand ambassadors which carry a message for the brand. Also, the brand does not target marketing of its normal and regular products. Instead it targets marketing of differentiated products such as the cube air conditioner. Along with these differentiated products, it also targets the mass market with regular advertising. It uses both – ATL and BTL forms of communications.
Sponsorships – Panasonic has many sponsorships in its arsenal. It is majorly present in FIFA, Formula 1 racing, NASCAR, filmmaking, Olympics, Basketball, Cricket and others. Generally its sponsorship type changes depending on the company it is targeting for its marketing campaign.
R & D investments – Even though the company has risen the R&D investments of Panasonic have been consistent year on year and it spends a good percentage of the companies revenue in research and development which keeps the company ahead of the lower tier competitors.
Star in the Electronics industry – If u plot the BCG matrix for the electronic industry, then Panasonic is definitely a star in the BCG matrix because of their strong market share but at the same time because of the strong growth rate possible in the electronics industry. The industry is growing especially in the non developed and developing countries where there is a lot of scope for expansion. Being a star in such regions will definitely pay off for the company.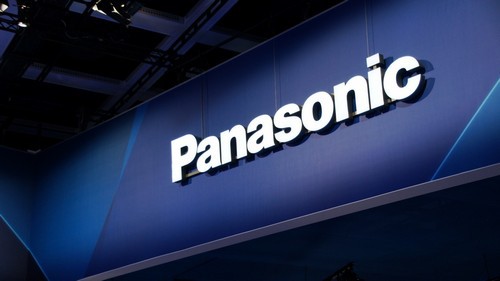 Weaknesses in the SWOT analysis of Panasonic
No Cash cow – Panasonic is the star of the BCG matrix in almost every sector but it does not have any cash cows which are majority market share holders. There is no product which is a cash cow for Panasonic. This is possibly because all the products are targeting segments which have a huge number of competitors and hence market share is always under challenge.
Focus becomes an issue – With too many products, focus becomes an issue for Panasonic. Panasonic has been known to have internal management problems. At the same time, handling 3.3 lakh people and managing such a large company with such variety of products becomes overbearing.
Bottomline erodes due to competition – Because of the constant presence of competition, the bottomline erodes and there are continuous price wars in the market to capture a higher market share.
Opportunities in the SWOT analysis of Panasonic
Developing economies – One of the best opportunities for Panasonic is to conquer developing economies in Asia or even other continents. Panasonic has too much exposure to Japan only and it needs to spread its activities across as many nations as it can.
Marketing – Many recent brands have shown that investments in marketing and brand building actually gives dividends for the brand. Although Panasonic markets smarter, it does not market as heavily as a mass brand should and therefore its investment in marketing activities need to go up.
Creating differentiated products / Innovations – An innovated product is a long time coming from the house of Panasonic. Differentiates and innovations give a first mover advantage to the brand creating such innovation. Samsung with its various smartphones and smart tv's has shown the power of differentiation. Panasonic just needs to focus more on creating differentiation faster instead of being a follower in the same.
Building better customer service – Be it any segment, if the customer service is top notch, then the brand and the company develops faster and it also has higher customer retention numbers. Panasonic is known to have customer service issues and thus focusing on customer service problems will be a better move for the brand,
Threats in the SWOT analysis of Panasonic
Competition from China – While japan manufacturers quality, China manufactures for the masses. As a result the competition from China is huge for the Japanese company. There are more and more products coming up from China thereby making a dent in Japanese market share. Japanese products will always be costlier but lately, even Chinese products are performing better and have good quality. Naturally, Japanese brands will suffer due to the low price and penetrative margin products of China.
Dependence on technology – This segment is totally dominated by technology and if one technology gets outdated, the other one needs to be caugh up fast. On the other hand, if one brand creates a new technology, then the other brands have 6 months to follow up with the same or they will lose heavy market share. Thus, this dependence of technology is a constant challenge for Panasonic.
Market competition – There is omnipresent market competition in the sectors in which Panasonic operates, thereby the market share is always under threat of conquer.
Government regulations – Changing energy norms of air conditioners are a perfect example of Government regulations taking effect on operations. The government regularly changes energy norms for air conditioners and the star ratings get affected and the companies manufacturing them have to change their complete line of products. The same can happen across the many products of Panasonic.
In conclusion, Panasonic is overall a star brand which has a huge scope and potential in the market. But like any brand, there are areas of improvement which Panasonic can conquer.
Liked this post? Check out the complete series on SWOT