Oral- B is a line of dental care products owned by Procter & Gamble. The company sells a wide range of oral care products like toothpaste, toothbrushes, brush heads etc under the label. The company was set up by a periodontist in the year 1950 as a stand-alone brand.
Procter & Gamble took this brand over in the year 2006 and since the brand is being sold in Africa, Asia Pacific, South America, Europe and the Caribbean.The brand has always come up with innovative designs in both their toothbrushes and has been credited with numerous firsts. With a host of new product launches that have been trendsetters in oral care Oral –B has been a key player in the niche segment of oral care always known for their high appetite for innovation.
Strengths in the SWOT analysis of Oral- B
Strengths are defined as what each business does best in its gamut of operations which can give it an upper hand over its competitors. The following are the strengths of Oral -B :
Innovation: Oral – B was brand which created a difference in a boring and monotonous product like toothbrushes. The brand has always been a pioneer in innovative products like electric toothbrushes, and ones that address specific oral care problems like plaque removal for example.
Complete understanding: Oral -B is a company which has had a deep-seated and comprehensive understanding of the oral care market. The brand has been even able to develop highly niche products like power tip bristles and control grip.
A backing of Procter & Gamble: Ever since Oral – B was taken over by P & G in 2006 the brand has grown manifold. The brand has benefited significantly from the widespread distribution network which has helped to popularise the product in many markets.
Clear positioning: Oral- B is a brand which is positioned very clearly in the oral care segment. In addition to it, the company has always followed a need-based positioning like a removal of plaque or reaching remote points in the mouth. The strategy has been to identify needs and create new products that are innovative.
Testimonials: Oral- B has been a strong user of testimonial advertising and the toothbrushes have been endorsed by dentists and other oral care practitioners. These testimonials have increased the trust and goodwill of their customers.
Continuous new product introductions: Oral –B has been into continuous new product innovation and frequently launch niche category products. Through a research team of 40 people, the company has unearthed new and undefined needs and devised highly differentiated products for each of these needs.
Good product research: Oral – B has been responsible for converting a product which would have been usually considered boring into innovative and interesting products. The biggest strength of Oral – B is the understanding of the problems that a customer faces in the usage of a toothbrush.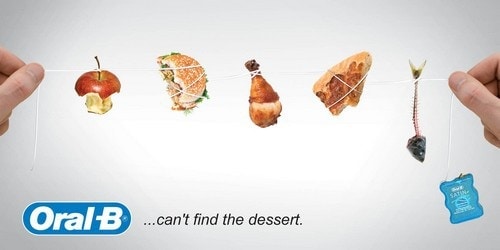 Weaknesses in the SWOT analysis of Oral- B
Weaknesses are used to refer to areas where the business or the brand needs improvement. Some of the key weaknesses of Colgate Palmolive are:
Low penetration: Though P & G has a well-spread distribution network, the oral care brand Oral- B has not been able to effectively penetrate the rural segment. This could be because the brand is too expensive or not aware of the usage.
Low awareness: The brand Oral- B is one that makes numerous products that are complex in their positioning. Some examples include offerings like the Oral – B Smart Series which is an electric toothbrush which works on blue tooth technology. Such complex products need a certain amount of awareness building for it to become popular.
Excessive concentration on a niche segment: Oral – B is brand that has been looking at a very niche oral care segment preferring to concentrate on toothbrushes primarily.This excessive focus on a niche segment has restricted the brand from moving into other segments.
Opportunities in the SWOT analysis of Oral- B
Opportunities refer to those avenues in the environment that surrounds the business on which it can capitalize to increase its returns. Some of the opportunities include:
Unexploited markets: There is a growing demand for personal care segments and Oral- B which is a popular presence and one of the market leaders in the oral care segment can move into this domain. Oral- B also has limited or no presence in kids oral care which is a domain that they should move into.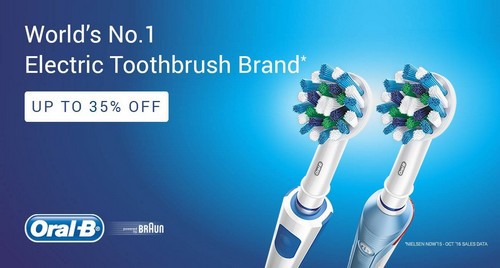 Threats in the SWOT analysis of Oral- B
Threats are those factors in the environment which can be detrimental to the growth of the business. Some of the threats include:
Competition: The company faces a lot of competition from brands such as Colgate, Closeup, Dabur, Sensodyne, and Meswak.
Cost consciousness: Oral- B is a brand that has never been overly concerned about pricing their products right. The customer is getting conscious about the price they pay for essential products like toothbrushes and need to have value for money.
Liked this post? Check out these detailed articles on
Topic of SWOT of Brands
Alternatively, check out the Marketing91 Academy, which provides you access to 10+ marketing courses and 100s of Case studies.