Lays is a popular brand of potato chips which is owned by Frito Lays which is a fully owned subsidiary of Pepsico. The potato chips are available in a number of variants some of which are global like American Cheese and some others which are local like India's magic masala.  The chips which have got many popular variants like Classic salted, Spanish Tomato Tango, Lays Cheddar & Sour Cream, and LaysFlamin Hot etc.
A market leader in most markets it is a part of Frito Lays control 56 % of the market share in the American market which is one of its biggest. Lays is one of the flagship brands of potato chips and not generates sales revenue close to 1.2 billion USD. Lays was introduced for the first time in the year 1932 and since then it has been able to consistently beat the competition and sustain its leadership in the market.
Strengths in the SWOT analysis of Lays
The following are the strengths of Lays:
Global yet local: Lays has been a popular flavor of potato chips across the world because while they have flavors which are accepted internationally like Classic Salted or American Cheese, they also have local flavors like Spanish Tomato Tango or India's magic masala. These flavors give a local tinge to the brand.
Frito Lays: Frito Lays is a veteran in snacking business and has been a consistent leader here. The company has a market share of more than 35 percent of the world market in snack chips and 60 percent in the United States. Frito Lays also has five of the world's top chips brands -Lay's, Ruffles, Doritos, Tostitos, and Cheetos each of which gives the company an annuals sales of 1 billion USD each. The company has the presence in all popular chips categories such as potato chip, tortilla chip, and corn chip sectors. This experience gives Lays the much-needed backing in the chips category.
Wide distribution channel: Pepsico which is currently the owner company of Lays has a widespread distribution channel. This ensures that Lays is made available in even remote locations which in turn has increased its popularity manifold.
Target segment: Lays has the right segment as its primary target which is the young adult. Through interesting advertisements and right brand ambassadors who represent youth, vibrancy, and energy the brand has won the hearts of millions of youngsters across the world.
Local Sourcing: One of the key strategies of Fritolays to win the hearts of customers was to introduce local sourcing and connect them to the supplier through one of their programs called " Lays Local Campaign" which was introduced in the year 2009. Through this program, a customer could get introduced to five farmers who were growing potatoes for the company. This was done in order to ensure that the customer had no qualms about the source.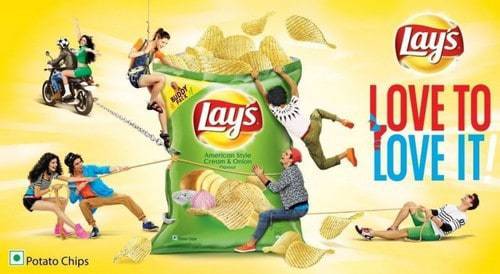 Weaknesses in the SWOT analysis of Lays
Weaknesses are used to refer to areas where the business or the brand needs improvement. Some of the key weaknesses of Laysare :
Reduction in snacks consumption: There has been a reduction in snacks consumption globally due to growing health concerns. This reduction has impacted the sales of Lays negatively.
Poor margins: There is very high competition in the snacks market and not much scope for differentiation except in flavoring. The scope of price differentiation is less since the customer is highly priced sensitive. Thus these brands need to keep prices as low as possible with the result that the margins are very low.
The low propensity for innovation: In a snack like Frito Lays there is very low scope for innovation. The result is that the brand Lays which has been in the business for a long time is losing market share to smaller rivals and the low brand loyalty from customers is making them switch brands aggressively.
Opportunities in the SWOT analysis of Lays
Some of the opportunities include :
Healthy snacks: There has been a shift of customer preference of customers from snacks to healthy snacks. This has resulted in a creation of a new market for baked snacks as well as organic snacks. These areas that Lays can look into for new business.
Exposure: In comparison to earlier years people are more aware of global brands as well as global flavors with the result that there is increased scope for globalizing the offerings from Frito Lays.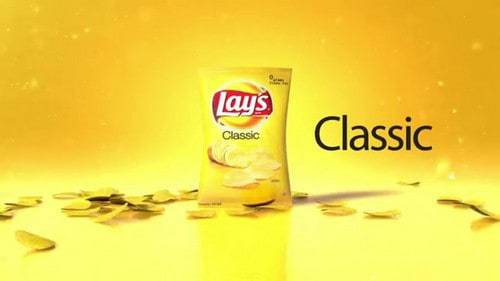 Threats  in the SWOT analysis of Lays
Some of the threats include:
Competition: Some of the major competitors of Lays are Ruffles, Doritos, Tostitos, and Cheetos. There is also growing competition from a lot of local brands.
Liked this post? Check out these detailed articles on
Topic of SWOT of Brands
Alternatively, check out the Marketing91 Academy, which provides you access to 10+ marketing courses and 100s of Case studies.