Pernod Ricard is a winemaker and one of the biggest brands in the wine and spirits industry. The company which has been in existence since the year 1975 has operations in around 180 countries across the world. A specialist in liqueurs, pasta, and wine, Pernod Ricard also has best sellers in other categories like vodka, whiskey, gin, and rum. The company registered an annual turnover of 7.64 billion Euros with around 19,000 employees across 85 countries.
With a stringent focus on innovation, Pernod Ricard has always been one to balance customer needs with creative products that are backed by research. The company has also been conscious to maintain a positive relationship with all stakeholders and ensure compliance in every market it operates it.
Some of the top-selling brands of alcohol manufactured under the label of the company are Absolut Vodka, Beefeater Gin, Chivas Regal Whiskey, Club Havana Rum, and Ballantinos Scotch Whiskey. Most of these brands have gained huge popularity amongst customers across the world making the company the second largest player in the wine and spirits industry.
Strengths in the SWOT analysis of Pernod Ricard
The following are the strengths of Pernod Ricard:
Product Portfolio: The biggest strength of the company is its list of products in all categories of alcoholic beverages most of which are top sellers in those categories. Some of their prominent brands include Absolut Vodka, Beefeater Gin, Chivas Regal Whiskey, Club Havana Rum, Glenlivet, Malibu, Ricard, Jameson, Martell and Ballantinos Scotch Whiskey
Customer Connect: Most of Pernod Ricard's marketing strategies are aimed at connecting to the customer in a way that is different from the competitor. The company has around 34 million followers on social media and more than 35 % of their advertisements happen in digital media. One such successful campaign is where customers who connect through social media are given an opportunity to interact with the CEO of the company.
Employee diversity: The company has operations across the globe and to maintain the connection with stakeholders the company has ensured that they maintain diversity in all their workplaces. They have around 19,000 employees who come from countries across the world and work in 85 locations globally.
Culture: The company tries to foster a culture of individual victories in each of their employees who are asked to do anything it takes to win. The culture also encourages questioning, fostering change and continuous reinvention.
Weaknesses in the SWOT analysis of Pernod Ricard
Some of the key weaknesses of Pernod Ricard are :
Growth setback in India: Pernod Ricard has a lot of focus on India, the country being the third largest market for the brand after USA and France. With demonetization and other economic reforms, the company faced a sudden dip in sales of their top-selling brands in the region Chivas Regal Whiskey and Absolut Vodka.
Focus on premium liquors: In growing markets like India and China as well as in the US the company is harping on its premium liquor brands to give it profitability. However, the margins are low on these brands and the company will need to increase volumes for achieving the necessary profitability.
Inability to target mass: Pernod Ricard is a seller of premium brands of alcohol.In countries like India where there is a growing market most of the volumes come from the sale of economy brands of alcohol and the masses are not willing to spend on premium brands. This will affect the future profitability of the business.
Unrealistic sales growth expectations: Pernod Ricard is focusing on accelerated sales growth in most of its markets. While in the USA the sale of its popular brand of Vodka Absolut has been on a steep decline, in China the slump has made people conscious about their spending and thus they are unwilling to spend on luxury brands of alcohol.This makes the sales growth dream an unrealistic one for Pernod Ricard.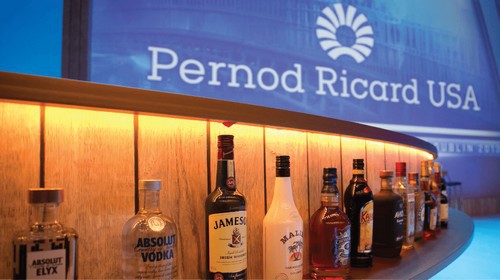 Opportunities in the SWOT analysis of Pernod Ricard
Some of the opportunities include :
Retail consumption: The customer who used to frequent pubs or bars earlier in emerging economies like India or China is now at ease drinking at home. This change of culture where even women have started consuming alcohol in public will result in an increase in retail sales of wine and spirits in these regions.
Growing awareness: In comparison to earlier years exposure to global brands is more today and people are aware of what advantages a premium brand can offer in comparison to a cheaper brand of alcohol.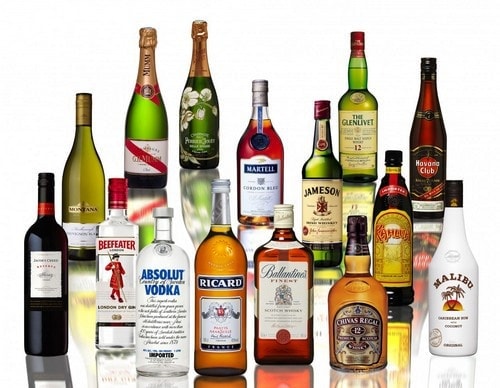 Threats in the SWOT analysis of Pernod Ricard
Some of the threats include:
Competition: Some of the major competitors of Pernod Ricard are Diageo, Ab In Bev, Sab Miller, United Breweries etc.
Liked this post? Check out these detailed articles on
Topic of SWOT of Brands
Alternatively, check out the Marketing91 Academy, which provides you access to 10+ marketing courses and 100s of Case studies.