Lysol is a brand identity of cleaning and disinfecting powders and liquid which are sold by the company Reckitt Benckiser. The cleaning products under the label Lysol can be used on both hard and soft surfaces and it is also used to disinfect and spread fragrance in the air and also as hand disinfectant.
Lysol products have one patented ingredient benzalkonium chloride which is known to have impeccable disinfecting properties. Some of their cleaning products also have hydrogen peroxide, especially in the powders. Lysol is available in multiple fragrances such as Crisp Linen, Floral, Fruit & Citrus, Gourmand, and Fresh.
The disinfectant brand called Lysol was launched for the first time in 1930 to combat cholera as a floor cleaning option. The liquid has undergone a lot of innovations and has emerged into a popular cleaning option.
Strengths in the SWOT analysis of Lysol :
Strengths are defined as what each business does best in its gamut of operations which can give it an upper hand over its competitors. The following are the strengths of Lysol:
Market leadership: The company came in with Lysol as a replacement for Phenyl with a similar set of properties and then went on to become the world number 2 in cleaning disinfectants.
Housewife's favorite: The qualities of Lysol like the disinfecting properties, the history associated with cleaning and backing of Reckitt Benckiser have made it a preferred option amongst housewives across the globe.
Presence across the world: Lysol has a presence across the world. People across the world have started using it for most of their household cleaning and disinfecting purposes. It has a presence in over 60 countries of the world and is the market leader in 15 countries.
Full-fledged cleaning solution: Lysol has a lot of variants which take care of almost all house cleaning needs such as a toiler cleaning liquid and detergent, floor cleaning, dishwashing and kitchen counter cleaning solutions.
Powerful branding: The Company has used a variety of tools and channels in combination with each other to create a powerful association with hygiene and cleanliness. The social media campaign that was undertaken recently by Lysol has also helped the branding significantly.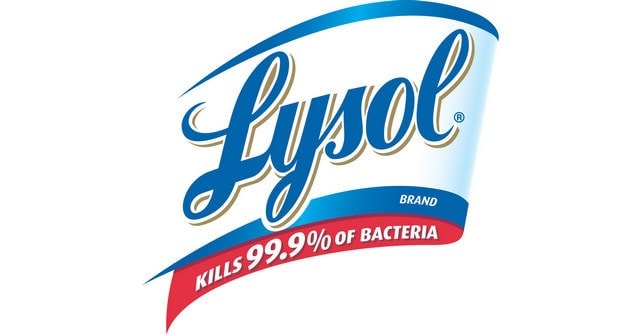 Weaknesses in the SWOT analysis of Lysol :
Weaknesses are used to refer to areas where the business or the brand needs improvement. Some of the key weaknesses of Lysol are:
Higher dependence on the single segment: Lysol has products only in cleaning and disinfectant segment and this increases the brand dependence on the single line for their revenues.
Over-segmentation: The strategic role of the products get muddled up when a product line is over-segmented. Category demand will not expand and line risks are extended since retailers find it difficult to provide them shelf space.
Delayed market entry: The product Lysol was launched much after Phenyl and though it tried to enter in as a substitute it was not that successful.
Hospital smell: The hospital smell of a disinfectant which the brand Lysol is associated with created so many issues and this resulted in a lot of issues in acceptance which was probably why the company decided to launch fragrant versions of the cleaning liquid.
Bad image: Lysol started off as a disinfectant for washing private parts and when women believed in this and used it for the intended purpose they resulted in badly scalding those areas. This resulted in a lot of scandals and people lost trust in the brand.
Opportunities in the SWOT analysis of Lysol :
Opportunities refer to those avenues in the environment that surrounds the business on which it can capitalize to increase its returns. Some of the opportunities include:
Growing demand for home hygiene products: There is a need for home hygiene and a rampant fear of infection spreading from unhygienic floors, bathrooms, and kitchen surfaces. This is a huge opportunity for Lysol products.
The market in Asia: In comparison to foreign cultures, Asian cultures are more hygiene oriented and this may create more opportunities for home cleaning which can result in more variants.
Increasing per capita income: The per capita income is growing across countries in the world. This is making people invest in their own homes. As people start owning their own places they have started being more conscious on maintenance and this makes them invest more in all kinds of home cleaning solutions.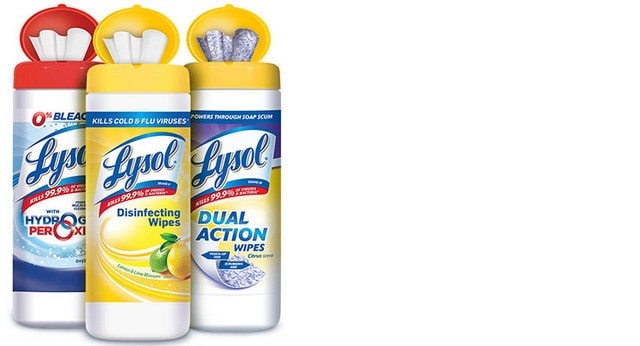 Threats in the SWOT analysis of Lysol :
Threats are those factors in the environment which can be detrimental to the growth of the business. Some of the threats include:
Competition: The Company faces a lot of competition from brands such as Clorox and Domex. There are also a lot of domestic cleaning products available on the market today.
The threat of substitution: Disinfectants like Dettol are often used by housewives as substitutes for disinfectant solutions like Lysol. Thus the product line often faces serious threats from substitution.
Poor penetration into the rural markets: Lysol quite unlike Phenyl or Dettol is not a household name in India and this means that it has not been able to make its presence felt in the rural market just like it has been able to in urban markets.
Liked this post? Check out the complete series on SWOT