Motorola Inc is a technology and communications company based out of Illinois, USA. The company was started in 1926 by two brothers Paul & Joseph Galvin. The company following a massive crash in revenue split into two Motorola Mobility and Motorola Solutions in January 2011.
Google purchased Motorola Mobility in 2012 following which it was acquired by Lenovo in 2014. Some of their products include tablets, mobile phones, and computers, two-way radios, networking systems, RFID systems and wireless broadband networks. The company recorded sales of USD 6 billion in 2016 and most of it was centered on mobility solutions. Motorola mobile and smartphones are fairly popular in the market and recently the company has grown in this domain.
About Motorola
Type: Multinational telecommunications and technology company
Industry: Telecommunications, information technology, and consumer electronics
Founded: September 25, 1928, in Chicago, Illinois, United States
Founders: Paul Galvin and Joseph Galvin
Headquarters: Schaumburg, Illinois, United States
Area served: Over 160 countries
Current CEO: Sergio Buajas
Number of employees: Approximately 75,000 worldwide
Major products: Telecommunications equipment, smartphones, and tablets
Strengths in the SWOT analysis of Motorola Inc :
Strengths are defined as what each business does best in its gamut of operations which can give it an upper hand over its competitors. The following are the strengths of Motorola:
Product portfolio: The Company has a diverse product portfolio that comprises of communication infrastructure, devices, accessories, software, and services. These products can cater to a wide range of clients such as government, public safety agencies, emergency services, municipalities, and commercial and industrial customers who need private communications networks and manage a huge workforce who are high on mobility.
Industry Standards Systems: All Motorola devices adhere to stringent industry standards such as APCO P25, TETRA, and DMR.
Global presence: The Company has a presence in over 180 countries with over 12,500 systems with outstanding shelf life.
A long-standing relationship with federal government: Motorola has a long-standing relationship with the U.S. Federal government and has executed numerous contracts with its various branches and agencies, and the Home Office of the United Kingdom. The deals account for around 9% and 8% of our consolidated net sales in 2016, respectively.
Focus on long-term contracts: Since many of the clients of Motorola are government clients their contracts are long terms which in turn ensures consistent inflow of revenue.
Focus on research and development: Motorola gives a lot of importance to research and development and their R & D expenditure was 553 million USD in the year 2016. Most of their research focuses on technology trends to watch out for and related product modifications.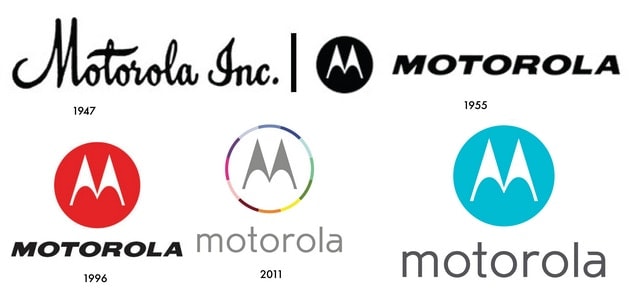 Weaknesses in the SWOT analysis of Motorola Inc :
Weaknesses are used to refer to areas where the business or the brand needs improvement. Some of the key weaknesses of Motorola are:
Failure to accommodate 3G: When all its customers and competitors went the 3 G way Motorola did not react fast enough. This turned out to be a totally wrong decision.
Too much of focus on Midwest values: Research indicates that while it was important for the company to adapt to the Silicon Valley culture it stood string in its midwest orientation which in turn resulted in a lot of strategy mistakes.
Exit from the right business at the wrong time: Motorola traded the huge bandwidth it had with Nextel at a wrong time and when it got a chance to buy Noki and Qualcomm it overlooked the decision. This could have been a saver for the company in the US market.
Slow paced attitude: The technology industry is in a state of fast-paced movement and Motorola takes too much of time to respond to which more new competition emerges.
Opportunities in the SWOT analysis of Motorola Inc :
Opportunities refer to those avenues in the environment that surrounds the business on which it can capitalize to increase its returns. Some of the opportunities include:
Growing demand for feature phones: The next big thing in business is going to be the increased focus on feature phones. It is expected that feature phones will constitute more than half of the totals sales for phones in the next few years to come.
Focus on prepaid connections: Earlier the trend was more biased towards postpaid but the research was undertaken recently reveals that there is a sharp increase in the number of prepaid connections. This can mean that people are looking closely into their mobile phone usage.
The surge in the number of smartphone users in emerging economies: Motorola's prime focus has always been the US and the UK. However, latest studies reveal that the growth has now shifted to China and India and thus these markets should be explored by Motorola.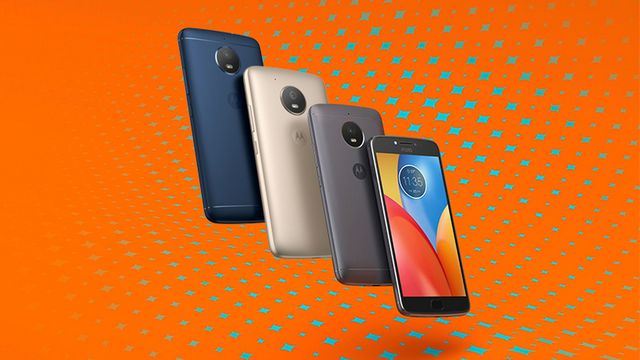 Threats in the SWOT analysis of Motorola Inc :
Threats are those factors in the environment which can be detrimental to the growth of the business. Some of the threats include:
Competition: With lowered barriers to entry, the technology business faces the serious threat of competition. Right from high-end manufacturers like Apple. To companies like Google and Chinese players like Redmi, there is stiff competition at all levels of the game.
Growing concerns about health: Today there is negative imagery of vibrations causing tumors and cancer and also the risk of radiation through the excessive use of gadgets. Such issues lead to an unnecessary lowering of sales.
Hign investment: It is increasingly impossible to survive in the technology landscape today without a high investment in research and the cost of raw materials as well as labor is also surging. However, it is a level playing field and revenues are no longer easy.
Liked this post? Check out the complete series on SWOT