A soft launch is a step that is taken to release a service, app, product or any business before the actual release or full start of it, preferably to a limited audience, unlike the official launch.
This is done before the scheduled launch of the product as a rehearsal for the full launch. Early adopters use the product in this, and their feedbacks help companies in fixing different bugs or issues before the official launch of the product.
Soft launches also play a crucial role in optimizing user acquisition and engagement strategies together with the marketing spend, so when the company officially launches its product, it has better data and information to have the foolproof and effective widespread release in the future.
In this article, we will be unraveling different vital concepts associated with Soft Launch and how businesses can use it to appreciate sustainable existence in the market. So, let us get started right away-
Introduction to the Soft Launch
A soft launch is useful in every aspect since it permits a company to cross-check the audience's reaction and to fix any feature which remains inefficient, which can be recovered and rectified in a possible time before their official release.
Testing is an essential part of decision making; we are all well aware of that.
Therefore, it's better to check your product before launching it at a higher stage.
Rehearsal or soft opening of any product or service is limited to people before releasing it before the general public. To gather feedback or data for its better acceptance in the market, before its grand opening or official release.
Key Goals of the Soft Launch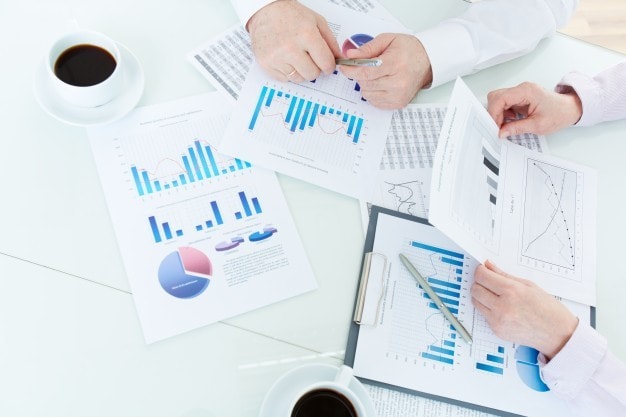 Different goals of Soft Launching of a product are-
Gathering data about the user behavior
For precisely defining the success criteria
For finding out which kind of promotion, marketing and budge would be effective
Lessons to improve the repeat launches of any product
The intention of a Soft Launch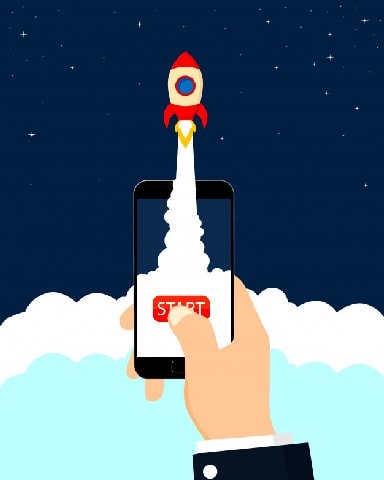 The intention is evident to fix the bugs and other required criteria for making the product more effective.
Also, to gather data and user behavior is essential, because the audience is the one who will be using the product or service, hence to make it user-friendly and easily accessible it is satisfactory to launch it beforehand to take a note on improvements and repeatedly optimization with every launch.
This will also give an idea of how to be more presentable in front of the audience and will eventually fix user reactions before a full launch.
Soft launching gives you a better option when it comes to the target audience; you can soft-launch an app; it can help you speed up the growth of your attendance at the time of hard launch.
Also, it is better for your marketing strategy and user data development. Similarly, as games industries always release a beta test for players to demo a new game.
Also, it would be best if you planned the strategy before you take on the soft launch.
Before a start, make sure you know your target audience, the length of time you expect for a soft launch, a budget of the launch to keep track of the business expenditure. When implementing the strategy to soft launch, the owner always releases a product or service of either little marketing or no marketing.
This strategy is valid for the launch of any new product in the market since by organizing a soft launch; you will be able to know the feedback you will be getting, your target audience, how to promote your service or business.
By choosing the soft launch, you will nullify the risk of falling at the market even if your work isn't worthy of much praise. Instead, you can manage to work on things that need to be fixed before the full launch.
Soft launch Vs. Hard launch 
A soft launch helps you create a more failure resistant and sustainable product as you get enough guidance and remarks from the audience at the time of it. From there, you can keep track of the strategies of it for gradual promotion. Its cost-effectiveness is a significant reason as it will help you sum up the amount of money you need to spend, as you follow this soft launch you are spending wisely instead of launching it and spending all at once.
Also, if you include the press in this launch, then it will be productive for its publicity, and also you will be ready for the hard launch.
The hard launch has higher chances of risk, let's assume if a company organizes a hard launch of one of its products or an app and it doesn't work well on the day, then it will make a wrong impression and also lower the demand for the product in the market.
Somehow, if the same thing happens at a soft launch, then there are many chances to correct and fix all the mistakes previously made. Even if you put in front of your audience an incomplete version of your work and ask for reviews, then it will be beneficial to add elements and work accurately on them.
Also, a soft launch isn't reasonable for testing and researching; you need to work on these strategies differently. And always after the soft launch, precede it with testing and researching. But when the same thing does with the hard launch, you should be well-prepared on researching and testing, everything.
Soft Launching of an App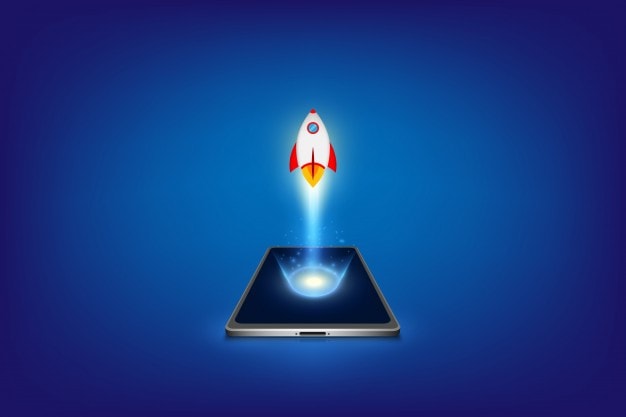 While talking about the soft launch of an app, there are two primary strategies- app performance and user data.
App performance is crucial as here; you are giving a sort of demo for either an app or a game that is going to be launched after this feedback session, therefore, you will get an impression of the performance of your app and fix any problem if there it shows any.
User data is critical; it is a specific way to determine the actual audience interested in your product or service or business, also, to examine the current user accession. After a soft launch, the company can organize better resources before launch at the grand opening.
How to plan for a Soft Launch
Different steps that you need to follow for the soft launch of a product are-
You need to find out the number of users you should opt for to find out the meaningful data
Knowing the types of users, you should target for the soft launch
Duration for which you want your soft launch process to last
Having the idea about the budget for every launch
Getting an idea about the percentage of spending plan you need for your Customer Acquisition Marketing Expenditure
Soft Launch Strategy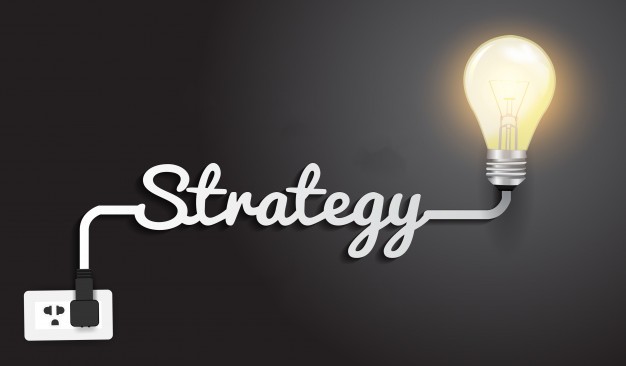 Here we are about to discuss the strategies one must keep in mind before giving a kick start to your product. Also, if you don't get the perfect feedback which means, if there are several things to be fixed or the product or business isn't that effective, then you get an ideal time to either solve it or completely rollback. As the soft launch is more like a rehearsal, this will help the users see how your service or product can solve their problem, and to give you an idea of marketing and selling.
A soft launch is also a way to examine the cost marketing and lifetime value (LTV) of users matching the ideal user. LTV of your users can be determined easily during this pre-launch. You can compare it to your cost per install, and you can know the cost and profit from every new user.
There were days when a company used to launch any app and wait for the customers to install it, and you keep waiting for their response. Nowadays, promotions are a part of launching, not just testing but one can also go for a press conference to show the public (obviously those invited in the event) what your product has to give them.
Even if your app receives less engagement and low interest, then you can at least work on how to create a more effective one next time. This strategy is very much followed by those business owners who want to launch only a perfect piece that will be high in demand instead of launching any product which will not work that efficiently.
Indeed if you have worked hard enough to complete and promote your product, you will get unbiased feedback, most probably, a positive one which will make you more confident and pumped up on the day of the full launching of your product.
The outcome of a Soft Launch 
While organizing a soft launch there are specific results you might be wondering about, several things are going on in your mind, whether it will get good feedback, the user data, its performance data, and other stuff.
Publicity and demand in the market are also significant for any product to be launched; you can never generalize that your work will always be appreciated; it's not how the business marketplace works.
There will be times when you will be highly appreciated and also there will be a time when the users won't find your product worth installing. Therefore, it is crucial always to be prepared; a soft launch is simply a preparation for a hard launch.
A soft launch will either let you know your product isn't ready for the market yet or you can validate your product if you get heaps of positive feedback. Always remember, feedback is the main reason for organizing a soft launch since by launching your product at such a level you can examine its pros and cons.
User acquisition, the cost per install, retention rate, vitality, monetization, user engagement, user interaction, organic growth, session per user, time per user, these are the strategies to measure the outcome of a soft launch.
Therefore, before committing to a hard launch of any product in a particular country, the developers organize an event to half launch it in front of those business strategists or the users who can provide them with an unbiased response.
This will undoubtedly help the developers to work efficiently on the not so good part or any missing data which should be included or replaced to have a good response while launching at a grand place.
Soft Launch Wrap Up!
Always remember you should soft launch a product or service only before those who are analysts and always keep a track on the audience, don't just invite everyone in the event where you're soft-launching since it will just create unrest instead of being worthy.
By opting for the right Soft Launch Strategies, businesses will be able to find out the data and information that can ensure a more effective, flawless and result oriented official launch of the product.
A business wants to have a better marketing strategy, customer acquisition plans, marketing spends, or user engagement strategies, Soft Launch helps in all the different aspects associated with the final product launch.
So, what are your thoughts about the importance of soft launch for any product? Share your views with us in the comments below.
Liked this post? Check out the complete series on Marketing